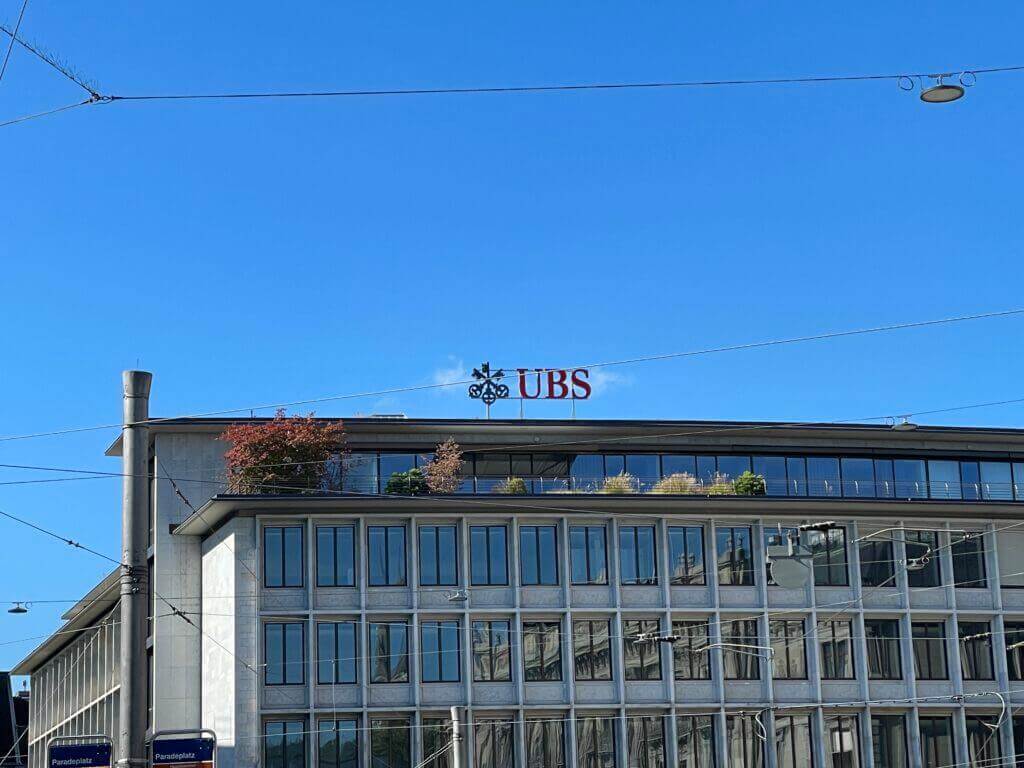 Big bank UBS wanted to buy a company in the U.S.A. and put 1.4 billion dollars on the table for it. Now it becomes clear why nothing came of it.
Swiss bank UBS had announced an acquisition in the U.S.A. with flowery words. With the acquisition of Wealthfront, the bank wanted to strengthen its market position in the United States and expand its online wealth management with that strategic deal.
Unfortunately, nothing came of it, as muula.ch also reported. With humble words UBS announced that the acquisition had been called off. However, the big bank did not provide any information on the reasons.
Insiders reveal
Now, however, research by the "SonntagsZeitung", which belongs to the TX Group, has revealed that one reason was the decline in company valuations. The paper refers to persons familiar with the matter.
Stock market prices have fallen sharply since the deal was announced, and the valuation of startup companies has also plummeted as a result, it said.
As a result major shareholders at UBS had opposed the deal, they said. The original purchase price was already very high. With the shrunken stock markets  the valuation was even more exaggerated, the paper wrote as an explanation.
Know-how in-house
Another reason given is that the Swiss bank, led by Group CEO Ralph Hamers, is now capable of building such a wealth management platform à la Wealthfront itself. Therefore, UBS no longer needed the deal.
And, last but not least, the U.S. banking regulators would also have frowned upon UBS's acquisition. The big bank does not have a clean slate in the U.S.A. and has attracted attention with numerous scandals in the past.
UBS remains silent
Although there was 'no clear veto' from the U.S. banking regulator on the deal, the newspaper continued. However, UBS was still so happy to use these concerns as an opportunity to get rid of the transaction, which was not so popular anyway.
UBS says "no comment" to all of this. The "SonntagsZeitung" suspects that the supervisors do not like it when something gets out to the public about such talks.
Resistance from the regulator
However, UBS must have had a valid reason for withdrawing from the purchase agreement – that was actually concluded – because, according to the information, no break-up or penalty fee was paid for the deal having fallen through.
This is an indication that, practically so late, only resistance could have been expressed by the regulator.
10/03/2022/kut./ena.
Background to the collapsed UBS billion dollar deal