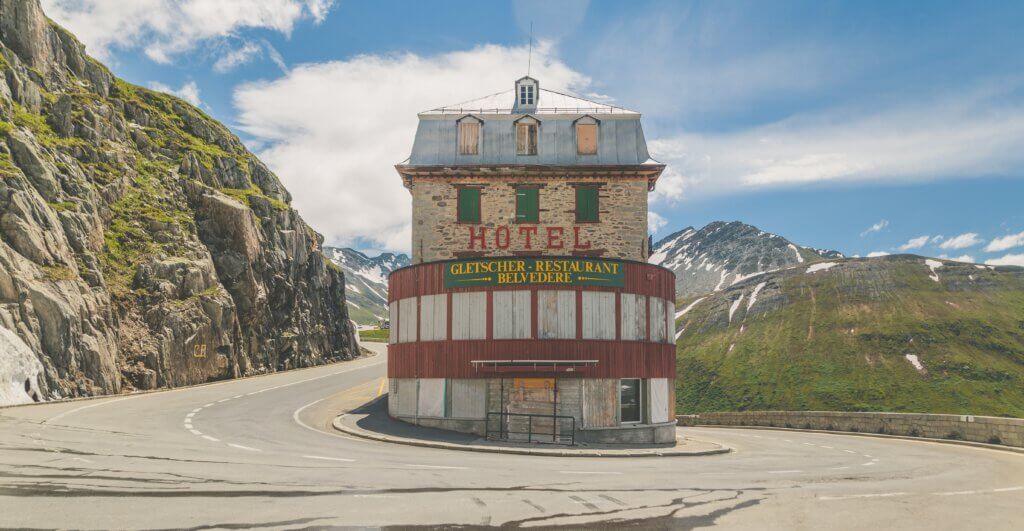 The Federal Council has created new rules for accommodation providers on booking platforms. Switzerland is rejoicing – but it should be crying.
"Lodging establishments are free to set their own prices and offers as of December 1," Switzerland rejoices over a new law. The regulation will ban parity clauses regarding price, availability or conditions in contracts between online booking platforms and accommodation businesses.
Initially, the legislative process was only concerned with price fixing clauses. However, the law now also includes all booking conditions.
The devil is in the details
In many places, such as "20 Minuten" and the Swiss hotel associations, there is rejoicing about a victory for small Switzerland against large corporations such as booking.com or Expedia and about a good day for hotel customers. There is even talk of falling overnight rates.
But exactly the opposite is likely to be the case. To understand this, one does not have to be a clairvoyant, but muula.ch simply took a closer look at the statements during the consultation process.
From the online providers, from the canton of Zurich and from GLP or FDP namely come warnings that describe exactly the opposite of a victory and now are likely to come true.
Law already there
Numerous participants in the consultation process reject, for example, a ban on price fixing clauses on the grounds that there is no need for legal action at all.
They argue that the Cartel Act already provides sufficient instruments to prevent any abuses of market power.
GLP, Digitalswitzerland, booking.com and Expedia also point out, for example, that online booking platforms bring considerable benefits for accommodation providers and strengthen their competitiveness.
Great price transparency
Thanks to online booking platforms, accommodation providers can address a much larger customer base. GLP, booking.com and Expedia also point out that online providers lead to an intensification of competition and a better possibility to compare offers, and consumers could particularly benefit from this.
So, if all of this is undermined it goes the other way. This is possibly also the reason why hardly any other country wants to have a regulation like the one Switzerland is now introducing.
Fair Chance?
The online providers only receive compensation from the hotels if a traveler books the displayed accommodation via the website. For direct bookings of the traveler with the hotel they receive nothing.
In order to be able to offer their marketing services free of charge, the booking platforms must therefore also be given a fair chance that the booking is made via their own website.
FDP, Economiesuisse, Digitalswitzerland, booking.com and Expedia also argue that clauses on price fixing, for example, even have their economic justification, as they prevent free-riding.
Without such conditions the accommodation providers could use the services of the online booking platforms free of charge and at the same time divert customers to their own websites by offering lower prices or better conditions.
Interference in private contracts
The FDP, Economiesuisse and Digitalswitzerland also see the ban on such binding clauses as a violation of contractual autonomy. It is not the business of the state to interfere in private law contracts, they said.
At Booking.com, it becomes even more concrete that Swiss luxury hotels & Co. have cheered too early. Indeed, the Dutch company invests millions to advertise on behalf of accommodations through digital and traditional advertising channels, including maintaining a global customer service in 44 languages.
Chains at an advantage
This creates visibility and trust among foreign consumers, especially SMEs to book hotels in Switzerland. Many of these bookings would not even materialize without online booking platforms, or consumers would opt for the offer of a well-known hotel chain.
The commission fees assessed for this are below the costs that a non-chain hotel would have to bear if it were to provide similar services on its own.
Cutting the wrong corners
The intention of Swiss hotels is likely to be to use the major platforms to publicize their offerings, but to offer better rates via lower-cost booking platforms, such as their own websites, and thus save costs. The Swiss want the fiver and the Weggli, (the money and the bread) as the saying goes.
In the long run, however, this is likely to lead to the big booking platforms having a problem with revenues and kicking Swiss hotels out of their offerings.
Win-win and no compulsion
In any case, no one is forcing Swiss hoteliers to cooperate with the booking platforms if they do not see any benefit in working together.
However, a recent study by Oxford Economics based on 2019 data proved the benefit of booking platforms on the Swiss economy. According to the study, booking platforms contribute to around 2.7 million additional overnight stays, or around 7.2 percent, being booked in Switzerland.
Switzerland gains millions
Small hotels in particular benefited from this, as 87 percent of bookings are referred to small, independent accommodations. These in particular often have limited resources for marketing and/or alternative digital distribution channels.
The booking platforms also create and secure many jobs. The study mentions about 8,000 direct and 25,000 indirect jobs in Switzerland.
And with 41 million Swiss francs, booking platforms also have a considerable direct impact on the tourism sector. The direct impact on the Swiss gross domestic product GDP is even put at 800 million francs.
Guest from the Far East
So the small Swiss hotel businesses have rather been taken in by the whole saga of gagging contracts. Certainly, the payments of 20 or 30 percent in distribution commissions of the overnight rate hurt.
But perhaps a guest from South America or Japan would not have discovered the Swiss accommodation at all without platforms or only booked it because he could be sure with a large online provider that the Internet presence of the hotel from the other side of the world is not just a great website.
Even with any complaints with the hotel offer, he would still have the help of a large booking platform behind him. However, this may not please every hotelier.
U-turn in the Federal Council
The Swiss government had already highlighted the benefits of such platforms in a 2016 report:
"Thanks to digital innovations, such as online booking platforms, Swiss hotels have been able to greatly increase their visibility on the Internet in recent years. The rapid, comprehensive and transparent comparability of prices and quality of services also brings considerable added value for users."
Its so sad that the Federal Council didn't re-read its old report before the new rules were put in power.
11/18/2022/kut./ena.
Swiss hotels rejoice too soon