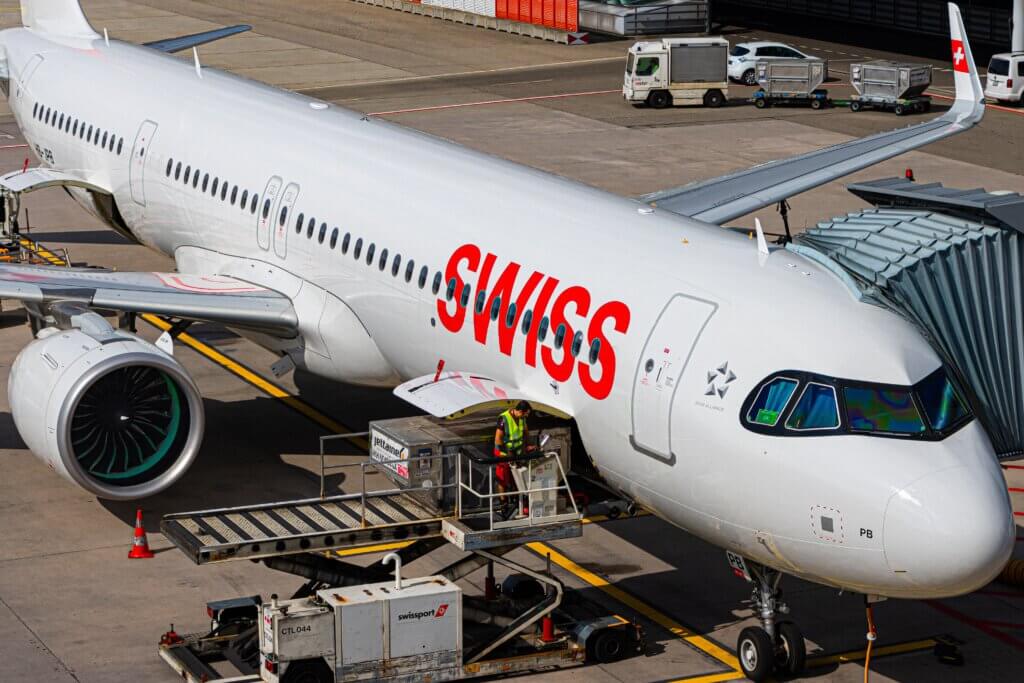 Swiss was hit hard by the coronavirus pandemic. But now the Swiss premium airline is taking off again with a mega business opportunity.
Switzerland's largest airline, Swiss, is restarting its service to Shanghai.
As a result of relaxed entry regulations to mainland China, Swiss International Air Lines (Swiss) will resume passenger flights to mainland China, the airline announced today, Tuesday.
Boeing and Airbus
It said there would already be a weekly direct flight from Zurich to Shanghai from March 3. From April 2023, three flights per week are planned, it added.
Swiss will use its Boeing 777-300ER aircraft on the route. Alternatively, however, the Airbus A340-300 also operates.
Since April 2022, the Swiss flagship airline had not operated any regular passenger flights to Shanghai due to the coronavirus travel restrictions. Only cargo had been carried on the route.
Rising demand
However, Swiss is now pleased to once again offer flights between the two economic metropolises in response to rising demand.
In addition to the resumed flights to Shanghai, Swiss is also increasing the frequency to Hong Kong in the summer flight schedule. This will increase from five to six weekly departures.
All this underscores the importance of China as a destination.
Holidaymakers happy
Swiss tourist destinations, such as the Jungfraujoch, will be particularly pleased with the news. They had been complaining about the absence of tourists from the Middle Kingdom, as also reported by muula.ch.
In particular, the lack of flight capacity had been criticized as a hurdle for holidaymakers.
Enabling business travel
The resumption of the flight connection should also make the Swiss stock exchange SIX happy. More and more Chinese companies are having secondary listings on the SIX and have their sights set on Europe as a market, as muula.ch also reported.
This means that business travel between Zurich and Shanghai can also count on more flights and thus intensify economic relations.
Better than neighbors
With its decision, however, Swiss also reacted to relaxed entry conditions into Switzerland.
As muula.ch published, Switzerland waived special coronavirus tests for air travelers from China, making travel even more attractive than to neighboring countries, for example, which had introduced coronavirus measures specifically for China air passengers.
Zurich Airport, as Swiss' hub, will thus also be pleased with this Shanghai decision.
02/07/2023/kut./ena.
Airline Swiss seizes business opportunity