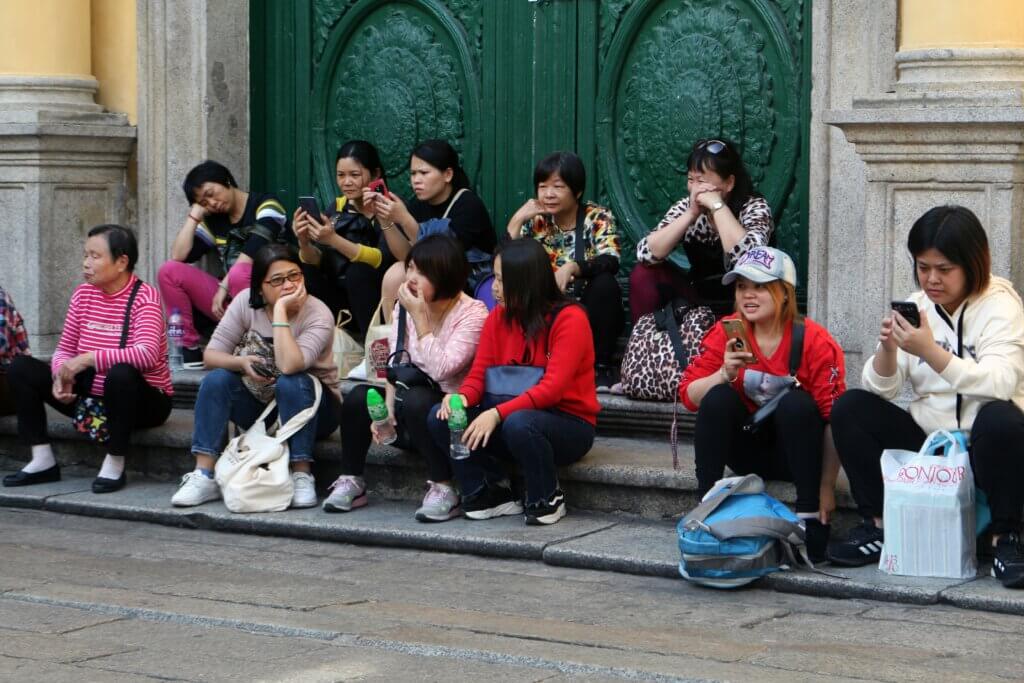 Switzerland and China are moving ever closer. And now Switzerland is taking another step towards the Middle Kingdom.
Switzerland is once again taking a special path than numerous countries closer to home. The Federal Council decided on Wednesday to waive a coronavirus test obligation for travelers from China, the federal administration announced.
This is in contrast to measures taken by France, Germany, Australia, Japan, the U.S.A. and Italy, for example, which insist upon mandatory testing due to the rampant spread of the coronavirus throughout China.
Sufficient protection
The Federal Council justified its decision by saying that it currently assumes a low risk for the population in Switzerland and for the Swiss healthcare system.
People in Switzerland have a high level of protection against a severe course of Covid 19 disease, because many are vaccinated or have been infected, it said.
Therefore, the current incidence of infection in China is not expected to be elevated.
Few individuals
According to current knowledge, the variants currently circulating in China are omicron variants that are already widespread in Switzerland or are already on the decline.
Moreover, according to the Federal Council, the virus circulation is currently so high in Switzerland that a testing requirement for a comparatively small number of people arriving directly from China by plane would have little impact on the spread of coronavirus in Switzerland.
On top of that, the risk that new variants of concern would emerge in China is no higher than elsewhere, the Federal Council explained.
Little benefit?
Switzerland is thus putting into perspective the problem that had arisen since China abandoned its zero-covid policy. After years, Chinese have been allowed to travel abroad again on a larger scale since a few days ago. Numerous countries decided on entry restrictions thereafter.
Experts, however, see only a small benefit in a Chinese testing obligation anyway, because, for example, the pandemic is already very advanced, as the science network SMC recently reported on the controversy.
Chill pill for EU
To reassure neighboring countries and the EU, the Swiss government said it would monitor the situation closely.
In addition, Switzerland is clarifying whether the waste water of all flights arriving directly from China should be specifically checked for new virus variants.
Well, that's something after all.
Germany's act of defiance
This is not the first time, however, that Switzerland has taken a different course than the EU, for example, on such controversial issues as protective measures against the coronavirus. Some time ago, when it came to closing ski resorts or keeping them open, Switzerland stood its ground in the interests of winter tourism and decided not to take any measures.
However, Germany then put Switzerland on the list of Corona risk areas, so that returning travelers from Switzerland had to implement numerous quarantine measures.
This was probably an act of defiance by Germany against winter tourism, using the restrictions to discourage its compatriots from skiing in Switzerland.
Closing ranks with China
As for China, Switzerland is moving ever closer to the country. For example, more and more Chinese companies are being second-listed on the Swiss stock exchange SIX, as muula.ch reported.
Recently, the governments of the two countries also cooperated in the area of accounting supervision, as muula.ch reported quasi-exclusively.
And tourists from China or entire travel groups are desperately needed by the country and Swiss tourism anyway, as the figures for the Jungfraujoch show and which muula.ch also reported on.
11.01.2023/kut./ena.
Switzerland continues to accommodate the Chinese