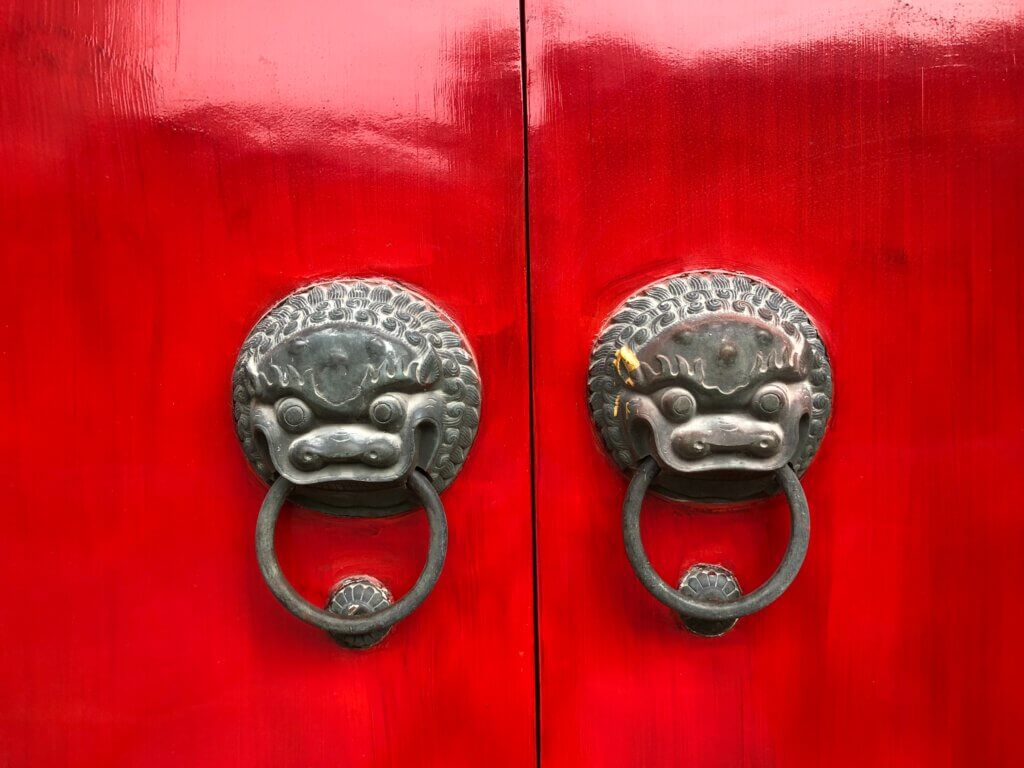 China wants to be more independent from the U.S. and is raising money through the Swiss stock exchange SIX. But, investors in such China stocks should note one point.
Swiss investors may currently feel like it happens all the time. And today, Wednesday, it happened again.
A Chinese company placed its shares on the Swiss stock exchange SIX as a secondary listing.
The Chinese company Jiangsu Eastern Shenghong placed around 40 million depositary receipts, so-called Global Depository Receipts (GDR), on the SIX at an offer price of 18.05 dollars per GDR, with one GDR corresponding to ten A-shares of the company, the Swiss stock exchange announced.
Already nine times
The Chinese company's A shares are listed on the Shenzhen Stock Exchange. Jiangsu Eastern Shenghong Co, Ltd. raised a whopping 718.3 million dollars in gross proceeds from the GDR offering.
However, that is not the case. Jiangsu Eastern Shenghong has become China's ninth company to do so in a very short period of time.
Billions in revenue
In mid-November, it was Hangzhou GreatStar Industrial that made a Swiss secondary listing, raising gross proceeds of about $155 million. Shortly before that, it was Shenzhen's Sunwoda Electronic, which raised 440 million dollars.
In late September, it was Joincare Pharmaceutical Group, which sold 6.4 million GDRs, raising nearly 100 million dollars in the process through the SIX.
Jos Dijsselhof, group chief executive of SIX had stressed at the time that Joincare Pharmaceutical Group had been the sixth GDR listing on SIX this year and the six GDR offerings had raised about 1.9 billion dollars.
Access to Switzerland
Indeed, since the signing of the Memoranda of Understanding in 2019, SIX had been working closely with the Shanghai and Shenzhen stock exchanges to establish the "China – Switzerland Stock Connect" offering.
SIX has worked with the relevant Chinese authorities and the Shanghai and Shenzhen stock exchanges to develop an attractive "Stock Connect" system that allows Chinese companies to access the Swiss capital market (and vice versa).
Expansion into Europe
As research by muula.ch revealed, the first listings on SIX took the money they received to use in China. However, it is now clear that the latest issues are intended to finance the expansion of Chinese companies in Europe.
The companies are active in renewable energy, life science or, for example, the pharmaceutical industry.
While the almost non-existent trading volumes in the new China stocks suggest that investors want to save their previously subscribed securities for better times, investors should be aware of one important point.
Tensions in Asia
Global Depository Receipts (GDRs) are tradable securities or certificates issued by a bank representing shares in foreign equities that are segregated and deposited in the home country. They allow (indirect) participation in the membership and asset rights of the deposited shares.
However, should the tensions between China and Taiwan, for example, derail analogously to the Ukraine war and lead to sanctions by the U.S.A. or Western countries including Switzerland, then the holders of Swiss GDRs from a Chinese company will quickly be left high and dry.
Lessons from the Russia case
These investors then have the same problem as the holders of depositary receipts for Russia shares currently have.
Due to Russian laws and the sanctions, hardly any bank or clearing house sees itself in a position to help the investors and exchange their securities in Russia into proper shares or to enable a sale.
Even the exchange of the Russian depositary receipts for the original shares was prohibited under EU law.
Special role for Switzerland
For thousands of investors in Gazprom, Lukoil or Russian Sberbank depositary receipts, it was impossible for weeks to exchange or trade their securities.
According to media reports, for months only one Swiss investor was able to exchange the securities for original shares through his custodian bank.
SIX remains cautious
Business news portal muula.ch asked the Swiss stock exchange about the constellation. And it explained that such a risk existed with the Chinese GDR for possible sanctions against China.
However, it always depends very precisely on which sanctions Switzerland actually adopts and whether there are then any restrictions at all on the GDR, explained an SIX media spokesperson.
A general statement regarding possible effects on the GDR in the case of possible sanctions against China 'is not possible,' it was said – somewhat cautiously.
The special rules always have to be examined very carefully, because some assets are not subject to sanctions. In the worst case, the affected securities would be immediately suspended from trading.
Sale impossible
Russia ultimately prohibited Western investors from selling their Russia shares. In other words, even if investors had managed to exchange their depositary receipts for the original shares, they could not sell them (at an attractive price).
Only as so-called penny stocks was it partially possible to clear the books.
Investors who now invest billions in Chinese secondary listings on the SIX should be aware of the risk of having bought – with a lot of money – just some 'paper' that represents value in China.
However, if the conflict between China and Taiwan escalates, this could quickly evaporate, becoming worthless.
12/28/2022/kut./ena.
Caution over Chinese shares on the Swiss Stock Exchange