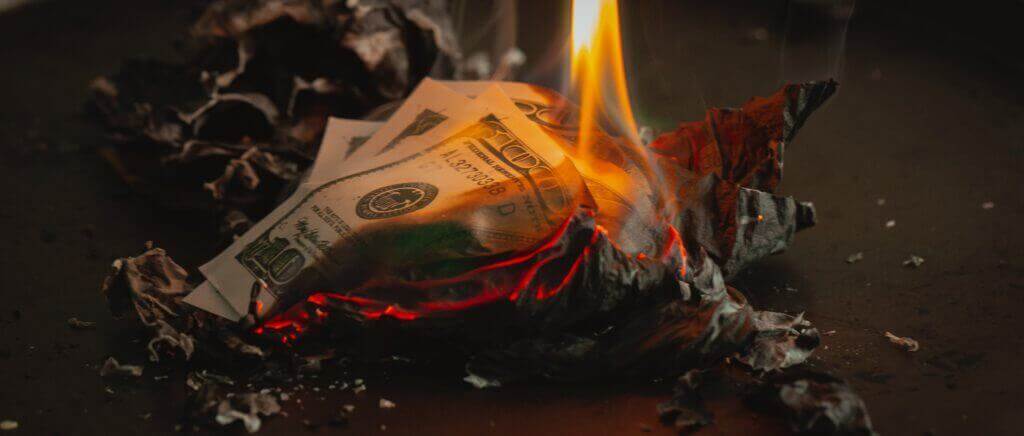 The US star investor Warren Buffett has made a gigantic loss with his holding company Berkshire Hathaway. But the stock exchange guru reacted unusually.
American stock market legend Warren Buffett reported a mega loss at his holding company Berkshire Hathaway in the past fiscal quarter. As the company announced over the weekend, the loss in the second quarter fell to the unimaginable sum of around $43.8 billion. In the same period last year, a profit of 28.1 billion dollars was incurred.
Accounting knowledge counts
For the first semester the numbers don't look much better, overall. The bottom line was a loss of $38.3 billion for the first six months. In the same period last year a profit of $39.8 billion was incurred.
At the same time, however, the star investor issued a statement that the numbers should be 'put into perspective' and that 'everything was not so bad'. 'The size of a quarter's investment gains and losses are usually meaningless' he rumbled. Such figures could also give 'an extremely distorted picture to investors with little to no accounting knowledge' it said.
Fair view?
In doing so, Buffett tries to put the capital market losses into perspective, some of which have not yet been realized. The titles are currently listed below the purchase prices, but the loss is not final because the papers have not yet been sold. In terms of accounting, however, Buffett always has to provide external parties with an up-to-date picture of the asset and financial situation, and the current valuations play a role in this.
Buffett regularly reminds us of the long-term in his investment decisions. Therefore, he would attach little importance to the quarterly results anyway. Rather, he looks at the operating results of his holding company.
And that's exactly where, operationally speaking, things don't look so bad for Berkshire Hathaway: Operating results in the second quarter increased by almost 40 percent to the said $9.3 billion. Financial analysts had expected $6.9 billion, and so it has far-exceeded that figure!
08.08.2022/ena.
Warren Buffett is venting his anger