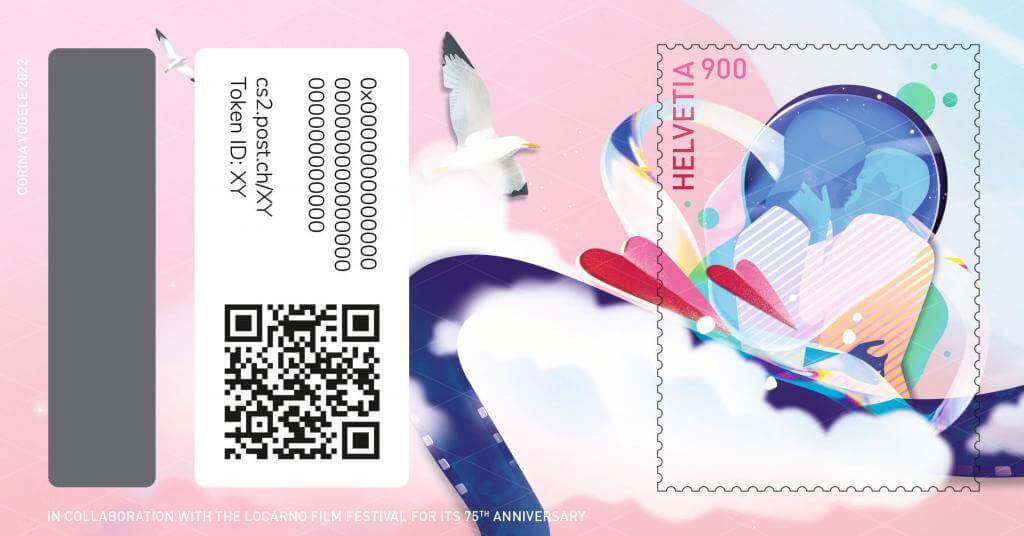 Next Monday there should be a rush of customers in some post offices. The state-owned company will then launch the second series of crypto stamps, and big profits beckon.
According to the Swiss Post, it should start on Monday at 7:30 a.m. Then the second edition of the Swiss Crypto Stamp 2.0 will be launched. This time, the collector's items focus is on Switzerland and its cinema. The state-owned company works together with the Locarno Film Festival and that's where the designs and the NFT video clips were presented in more detail on Saturday.
Filmmakers have created short videos as a digital supplement to the paper stamps in the form of non-fungible tokens (NFTs). Each of the 10 subjects has a circulation of just 25,000 copies, the Post said. However, all participants could also win a rare 11th NFT in the series.
Quick sale
And interested parties could also make a profit with the 250,000 'normal' copies. Because Swiss Post had already successfully launched a first series of crypto stamps in November 2021. At that time, the rush was so great that the post shop, where you can also buy the items online, was temporarily unavailable and the stamps were all sold out within a few hours!
The crypto stamps are also normal stamps, but with a digital image on the blockchain. And thanks to a cryptographic key, which is also printed on it, the objects can later be collected, traded or simply exchanged over the Internet as crypto stamps.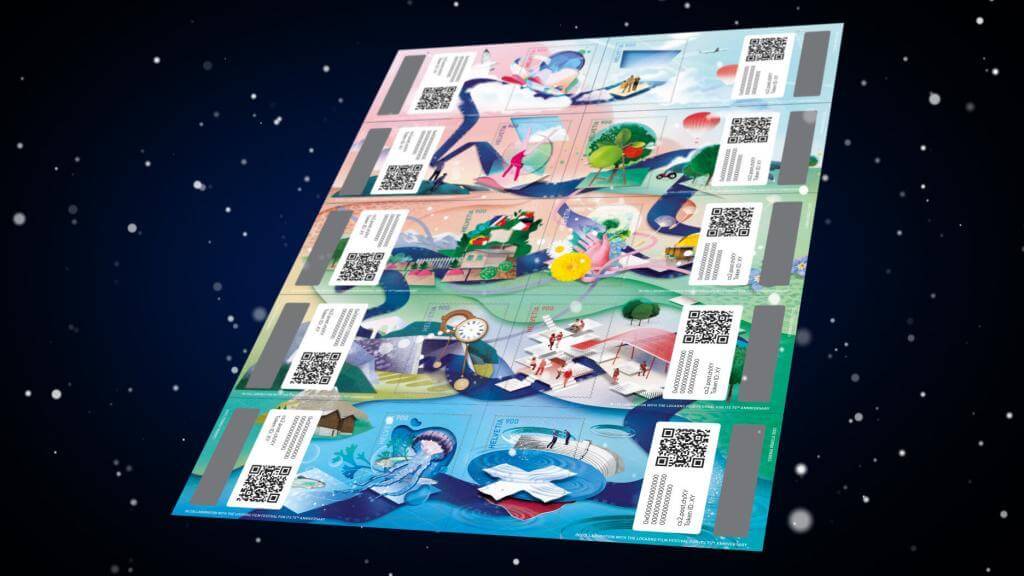 Ten new designs (Image: Media Service)
Swiss Post was able to immediately sell 175,000 of the first series of crypto stamps, which have a face value of CHF 8.90. However, such a crypto stamp was later sold on Ricardo for CHF 37,500, as the 'SonntagsZeitung' reported in December 2021.
For the second edition, the face value inflates to 9 francs and the edition surges to 250,000 copies. So, at least for the Swiss Post, this immediately puts 2.25 million francs in the till.
07-08.08.2022/ena.
Long queues for stamps at post offices on Monday?