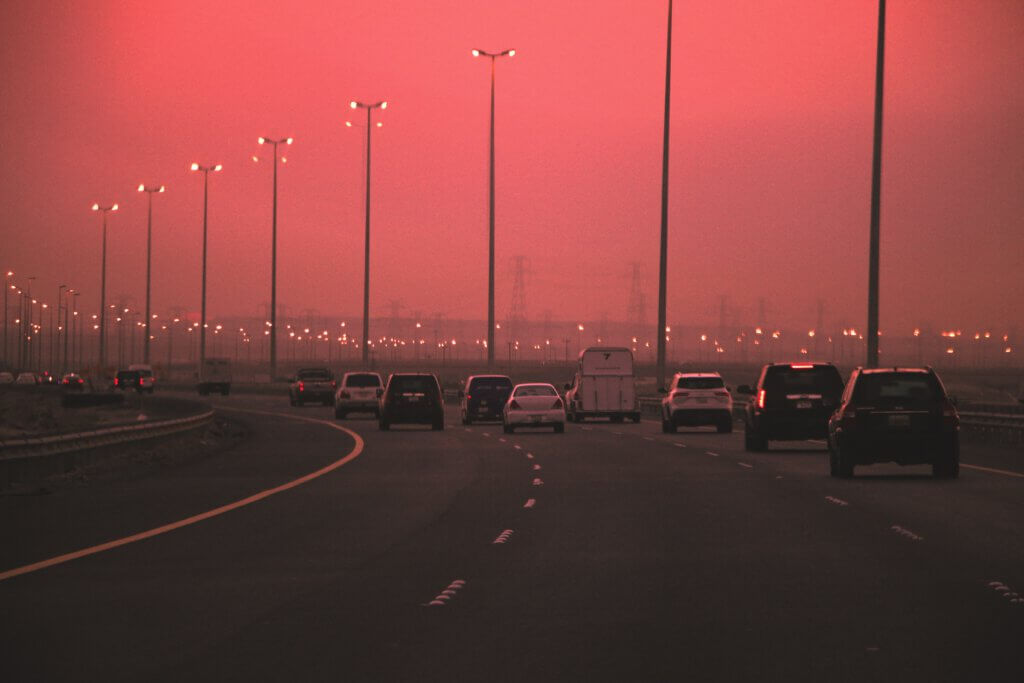 Switzerland always pretends to be very environmentally friendly. Yet this is not at all true when it comes to one of the most significant types of pollution.
Environmental protection is officially emphasized in Switzerland. But when it comes to the individuals, that topic is far away.
This is impressively shown by a look at the current vehicle population in Switzerland, which the Federal Statistical Office (FSO) announced in a media release on Thursday.
According to this, in mid-October a total of around 6.4 million road motor vehicles (excluding motorcycles) were registered for traffic throughout Switzerland. This is 56,000 vehicles or almost 1 percent more than in 2021.
Private in front
According to the provisional evaluation, however, almost exactly three quarters of all vehicles are passenger cars. Compared to the previous year, this number increased by 32,600 or 0.7 percent to around 4.7 million vehicles. This means that private transport is extremely high in this country.
But environmental protection seems to only be playing its role there rather slowly. In 2022, the share of purely electric cars in the passenger car population increased from a low 1.5 to 2.3 percent compared to the previous year, and that of hybrid vehicles from 4.3 to 6.0 percent.
However, the largest segments by far are still those polluting gasoline-powered passenger cars at 63.4 percent and diesel cars at 27.9 percent.
Illusion of climate protection
The two figures add up to 91.3 percent of dirty polluting vehicles among passenger cars in Germany. That is already extremely high.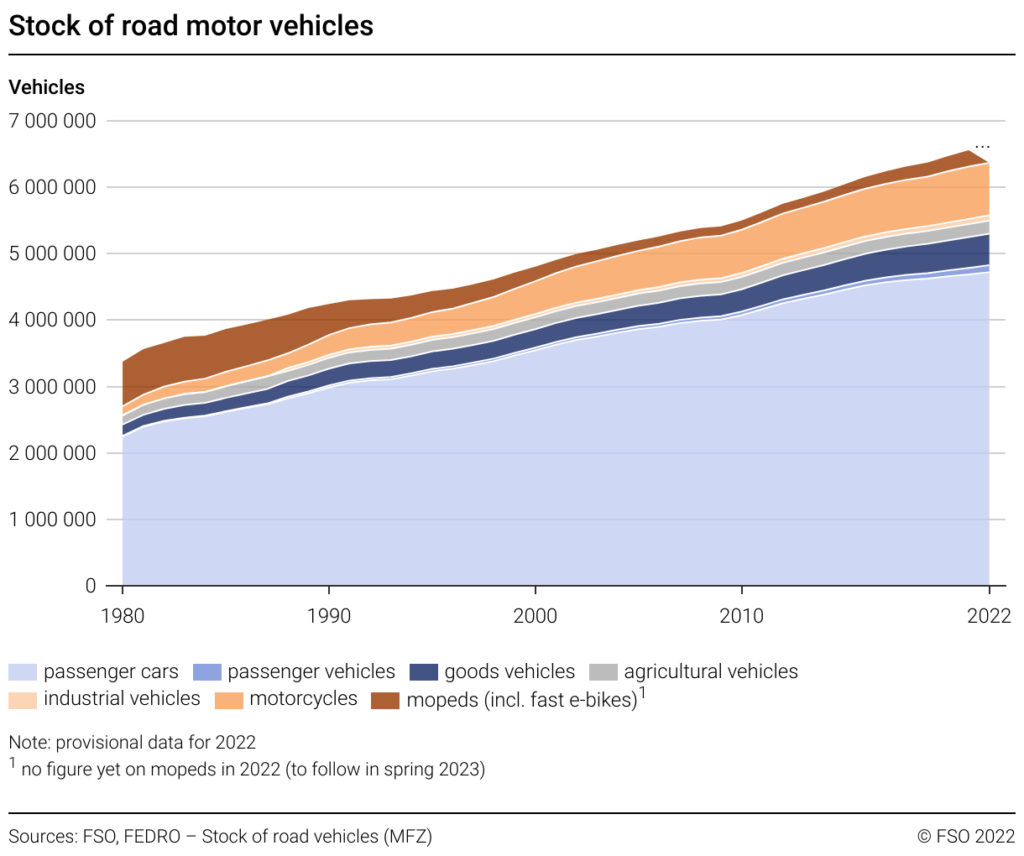 There are more and more registered vehicles on the roads of Switzerland.
And as the graph clearly shows, the number of vehicles has been rising steadily since the 1980s. The reduction of environmental pollution by means of more climate-friendly drives is therefore more of an illusion.
Doubling of the stock
The number of passenger cars alone, which are responsible for a large proportion of pollutant emissions, increased from around 2 to almost 5 million vehicles. All in all, the number of polluters in small-scale Switzerland has even doubled within a few years.
All this does not seem so environmentally friendly. As muula.ch recently reported, Switzerland was completely climate-egalitarian in another place.
And it becomes a farce if that energy, which is used with the electric cars and/or hybrid vehicles, will be more and more expensive and still comes from pollution-damaging production, as can also be read on muula.ch.
10/11/2022/kut./ena.
Switzerland – a paradise for environmental sinners