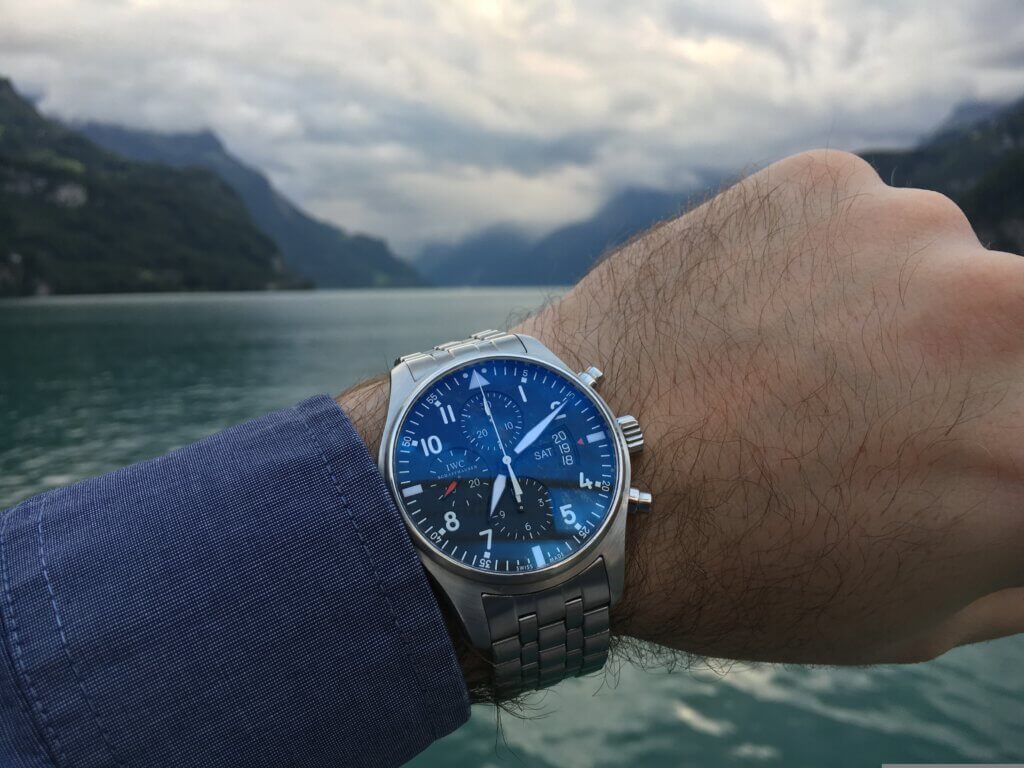 Anyone who thinks people have to save money is very much mistaken. And those who think online retail is ahead are wrong again.
Cartier, Van Cleef & Arpels, IWC, Montblanc, Buccellati, Dunhill, Chloé, Piaget, Lange & Söhne – these are the well-known luxury brands of the Geneva-based Richemont Group. And these have been selling like clockwork since the end of the peak phase of the coronavirus pandemic.
Sales increased by 24 percent to 9.7 billion euros in the first half of the financial year ended September.
At constant exchange rates the increase was a further 16 percent, the company announced on Friday.
Mainland China still top
The main business with bijouterie luxury goods increased by 24 percent to 6.3 billion euros. Jewels are thus extremely in demand. Sales of luxury watches also increased by 22 percent to 2.0 billion euros. In all regions there was practically a double-digit increase, the company continued.
The currency effects are gigantic, as muula.ch found out in further documents from Richemont.
In Asia-Pacific alone revenues rose by 39 percent, although at constant exchange rates it would have actually been a minus of 5 percent.
But in mainland China alone, although 11 percent less went over the sales table compared to the same semester last year, this was still almost 2 of the 9 billion euros in sales as the largest single market. Anyone can only imagine for themselves what Group sales would have been like if China had no longer suffered from corona restrictions.
Direct approach
The majority of sales, nearly 75 percent, were made directly to high-end customers, as the company puts it. Online sales, which had soared during the coronavirus pandemic, now lagged. Online retail dipped from nearly 7 percent to now 6 percent of sales.
Operating profit, however, was clearly up, with jewelry and jewels up 22 percent to 2.3 billion euros. In luxury watches, Richemont increased its operating profit by 35 percent to around 500 million euros.
Gigantic margins
While the operating profit margin for jewelry fell slightly by 0.8 percentage points, to a still enormous 37.1 percent, the operating margin for luxury watches went up by 240 basis points to 24.8 percent.
Overall, operating profit increased by 28 percent to 2.7 billion euros.
However, there was an unsightly effect below the line. Since online sales of luxury goods apparently do not work well at all, Richemont sold its majority stake in YNAP to two companies, Farfetch and the Arab investor Alabbar. People apparently prefer to go shopping in a boutique on Zurich's Bahnhofstrasse, Munich's Maximilianstrasse, at a smart Causeway Bay boutique or along Des Voeux Road, Central in Hong Kong.
Deconsolidation presses
As a result, the full consolidation had to be cancelled and the chronically loss-making activities, known under the Net-A-Portier brand with online shipping of luxury fashion such as Fendi, Céline, Dolce & Gabbana, Diesel, Gucci, Armani or Cavalli, had to be reported as discontinued operations.
Sales in this area were 1.2 billion euros. However, costs amounted to 1.4 billion euros.
Added to this is the write-down of goodwill, which includes goodwill from the original acquisition, amounting to 2.7 billion euros.
Horror ending
The bottom line after financial expense and taxes is his net loss for discontinued operations of 2.871 billion euros.
However, all this hurts a lot given the successes in the jewelry and luxury watch sectors. At the end of the income statement, the divestment of the online activities resulted in a mega loss of 766 million euros after a high profit of 1.2 billion euros in that same semester last year.
So, online retail is not always the solution for selling luxury goods.
11/11/2022/kut./ena.
Luxury is booming incredibly after corona