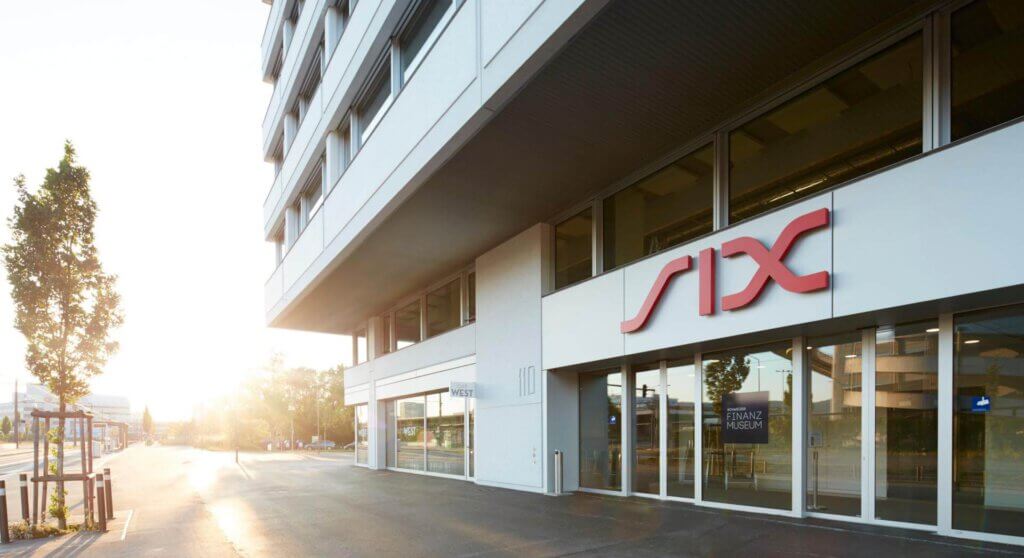 The trading figures of the Swiss stock exchange SIX for 2022 do not look so bad. But that's only true until you compare the 2021 results next to them.
Swiss stock exchange SIX has published the trading figures for 2022 and speaks in a communiqué of "stable trading" and that trading activity remained almost at the previous year's level.
In reality, however, trading volumes fell by 5.8 percent last year compared to 2021, to 1208 billion Swiss francs.
The number of transactions decreased by 3 percent to around 60.8 million during the period under review.
600 billion missing
Looking back another year, it becomes clear what kind of downward spiral the Swiss stock exchange is actually in. In 2021, the trading volume had already fallen by around 27 percent compared with 2020 to 1282 billion Swiss francs.
In absolute terms there was a shortfall of almost 500 billion Swiss francs in trading compared with 2021. Last year, trading volumes fell almost by a further 100 billion Swiss francs, or the aforementioned 6 percent.
Clearly in the red
In the largest segment, i.e. trading in equities including funds, trading values had already shrunk by almost 30 percent to 1049 billion Swiss francs in 2021.
Last year, trading volumes in this category fell by a further 10 percent to 947 billion Swiss francs.
The number of transactions fell by a high 37 percent to 62.7 million in 2021. In absolute terms, almost 37 million transactions were already missing at that time.
After that, the figures fell by a further 3 percent last year, as indicated, or by a further two million transactions.
Constant elsewhere
Other aspects are also interesting. The stock with the highest trading volume in 2022 had been Nestle N again. It traded almost constantly at 110.8 billion Swiss francs after around 111.4 billion Swiss francs in 2021.
In 2020, it had still been Roche's non-voting equity securities and these had, however, achieved around 181.8 billion Swiss francs as the best trading turnover.
Novartis N was the most traded security in 2022, generating 3,589,785 trades. In 2021, it had been Roche GS non-voting equity securities with an almost constant number of 3,584,226 trades.
In 2020, however, Roche securities had recorded 6,128,146 trades at this peak.
Mid-March stands out
The highest monthly turnover was reached in March 2022 with 152.1 billion Swiss francs. The highest number of transactions also occurred in March with 7,644,128.
By comparison, the highest monthly turnover in 2021 also occurred in March. At that time, however, the Swiss stock exchange had reached 138.0 billion Swiss francs, while the highest number of transactions per month had been recorded in January 2021 with a similarly high 7,219,992.
This time, the day with the largest trading turnover was March 18, 2022, when SIX turned over around 12.1 billion Swiss francs. The day with the largest trading turnover in 2021 was almost to the day on March 19, 2021. And almost stable 12.6 billion Swiss francs were traded on that day.
Switzerland's limits
The figures clearly show that investors on SIX traded the most popular share Novartis at almost the same high volume over two years. The number of transactions in the most popular stock also remained constant over two years.
However, it is also clear from the data where the limits lie for SIX. At peak times, the systems have to cope with around 7.6 million transactions per month, and the trading volume is around 12 billion Swiss francs at the highest point on any given day.
Missing boom
And muula.ch notes another conspicuous feature. 2021 was once again a record year for products with cryptocurrencies as the underlying asset on the SIX, the exchange had written euphorically in the media information.
Trading turnover around Bitcoins, Ethereum & Co. had exceeded the 8 billion mark for the first time, reaching 8.6 billion Swiss francs. This had been an increase of 637 percent compared to 2020, SIX exulted at the time.
The number of trades had also increased more than sixfold in 2021, and there had been 354,542 transactions in crypto products – after all, that was also a mega-plus of 634 percent compared to 2020.
However, in the media information about 2022, this information about the development of crypto values is missing.
Jan 03, 2023/kut./ena.
Swiss stock exchange SIX stuck in reverse