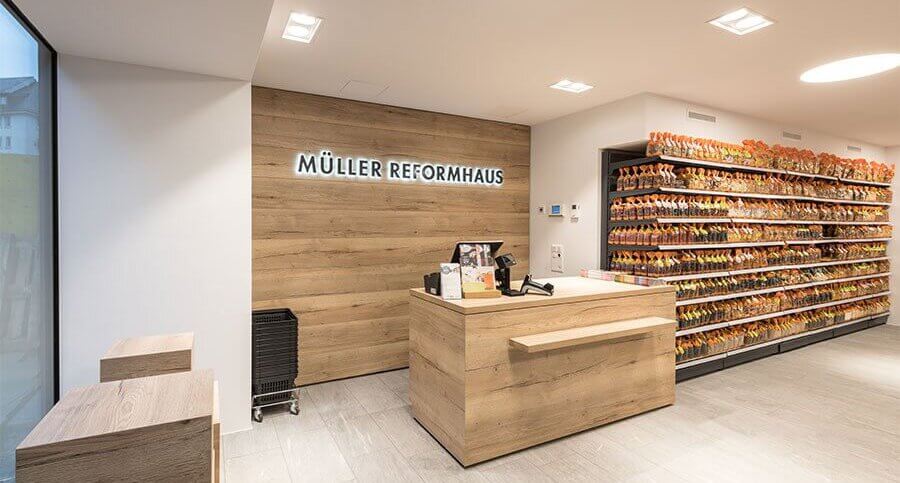 The health food store chain Müller, to which the Vital stores belong, has to close. Despite the bankruptcy, the company comes up with positive facts.
Health food store chain Müller, to which Vital Shops as well as Natural Power Distribution belong, has deposited the balance sheet and is closing all stores with immediate effect. This was announced by the management of the retailer, completely surprisingly, on Tuesday.
After about 100 years, the family-run company has come to an end. From the bankruptcy 37 locations and 298 employees are affected, it said on the website of Reformhaus.
Savings course failed
Customer frequency has been declining since 2016 in the specialist trade for healthy nutrition with a focus on organic or Demeter quality, natural cosmetics and natural remedies, it said of the reasons.
Nevertheless, the Board of Directors decided in the fall of 2019, after three years marked by cost-cutting measures, for a forward strategy with corresponding repositioning.
Regular sales slumps
After a comparatively successful first pandemic year in 2020, however, sales plummeted again in the spring of 2021. This slump continues to this day and worsened in the second half of 2022.
However, Müller's customers had found the sales prices too high, numerous Swiss media reported on the background of the bankruptcy.
Also, in view of the emerging inflation, health food store products can be substituted by cheaper alternatives, as recently reported muula.ch. In the offer of Discountern find themselves meanwhile more favorable bio products, on which consumers can likewise change.
Today, Tuesday, is the last day of sales at Reformhaus Müller in Switzerland. All possibilities of the continuance or a transfer failed. Nevertheless the management waits despite the difficult situation with somewhat good information.
Rents and salaries paid
Thus, all wages up to and including December 2022 had been paid on time. In addition, all branches were informed personally and transparently about the notices of over-indebtedness on the day after the decision to close.
To date, no notices of termination have been issued in connection with this matter. And all rents have also been paid punctually up to and including December 2022.
This is what responsible entrepreneurship looks like.
03.01.2023/kut./ena.
Heath food store chain closes after 100 years