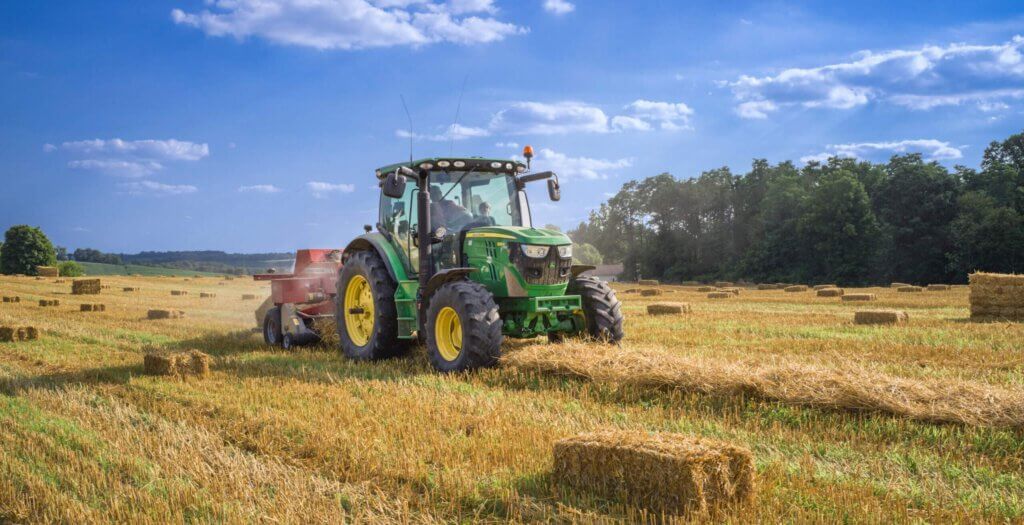 Farmers want to build contemporary buildings and this should benefit Switzerland threefold. Of course, Swiss farmers want something in return.
"From my own experience, I can tell them that building in agriculture is effectively more and more a 'mission impossible'."
With these harsh words, Markus Ritter, president of the Swiss Farmers' Union, summed up the problem on Tuesday.
Better infrastructure needed
Not only because of the many constraints imposed by spatial planning or other laws, but also because costs have risen to such an extent that farming families can hardly afford new buildings, the best-known Swiss farmer elaborated on the situation at the New Year's media conference in Gerzensee BE.
We are talking about all forms of infrastructure that are necessary for the main task of Swiss agriculture – food production.
We are talking about barns that meet the ever-increasing requirements, for example, in terms of space for the animals that enables efficient work.
Greenhouses and storages
According to the farmers' association, it is also about buildings for the storage of agricultural machinery.
Furthermore, it should also be possible for farms to react entrepreneurially to changes in demand and, for example, to switch to berry, fruit, vegetable or other plant crops.
In this case, however, weather protection, i.e. greenhouses or washing, packaging or storage rooms, would then immediately be an issue.
Good for solar and bio-energy
Also relevant to spatial planning are infrastructures such as farm stores, for direct marketing or for agro-tourism offers.
And finally, agriculture could also make a not insignificant contribution to energy supply and, at the same time, to climate protection, if as much liquid manure and dung as possible were 'refined' via biogas plants, which is currently only the case for around five percent.
The potential for the energetic use of liquid manure and dung is great – but so are the spatial planning requirements for such plants. In addition, there is also the considerable potential for solar power production on agricultural roofs.
Three birds with one stone
Switzerland would benefit threefold from all of this, the farmers' association's communiqué continued.
The animals could live in larger barns with more light and air as well as room to move. Farming families could work more efficiently and receive higher incomes.
And the Swiss population would receive domestic food at affordable prices, the farmers' association painted a rosy picture of the future.
Stench far away
The only snags are the Spatial Planning Act and the pending agricultural initiative, which wants to freeze Switzerland's built-up area outside the construction zones. All this is not at all to the liking of the farmers.
Therefore, they put some pressure on the parliament on Tuesday: Because the landscape initiative is not a solution with all that has been said, there needs to be a meaningful indirect counter-proposal, the farmers said.
By definition, agriculture is located in the 'agricultural zone', i.e. outside the actual building area.
But only the odor and noise-intensive agricultural activities must also be at a certain distance to the building area.
Close to the animals
In addition, farms should be able to develop their buildings in an entrepreneurial and innovative way. And the spatial planning hurdles should not be raised even further.
According to the association, it is important anyway for Swiss farmers to be able to construct their buildings in the agricultural zone. This means close to crops and animals.
"We farmers are part of the solution to the supply problems we are struggling with. But in order for us to be able to help, we need to be able to create contemporary infrastructure and buildings," said Farmers' Union President Ritter at the end of his speech.
With that, he nicely summed up the needs of farmers to avert "mission impossible" again.
03.01.2023/kut./ena.
Swiss farmers want to build