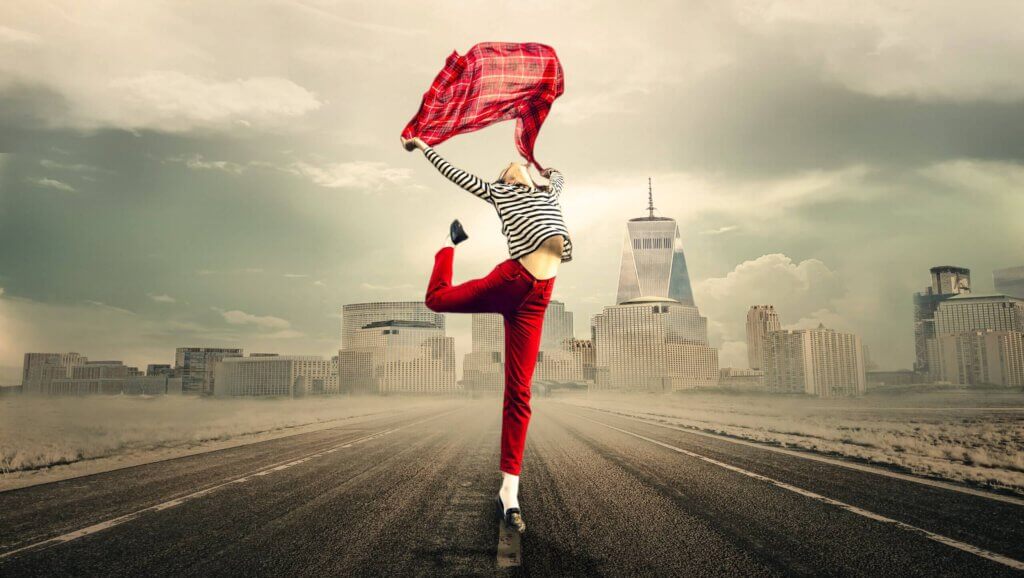 Forecasts about the Swiss economic outlook are currently cloudy. However, a leading indicator has come to a very different conclusion.
The economic outlook is brightening. This is the good news from the KOF economic research institute at ETH Zurich at the end of the year.
The KOF economic barometer stands at 92.2 points in December and thus 3 points higher than in November, the scientists announced surprisingly on Friday.
Banks also pull along
The comparatively strong upward movement of the barometer is primarily driven by indicators of the manufacturing industry as well as the economic sector 'other services', it said about the reasons for the good news.
Even indicators covering financial and insurance services around UBS, Credit Suisse & Zurich Insurance, as well as hospitality, were also sending positive signals, it added.
Employment rejoices
In the manufacturing sector, which also includes construction, the picture was similarly predominantly positive. The strongest drivers, according to the communiqué, are the indicators for assessing the employment outlook and the business situation.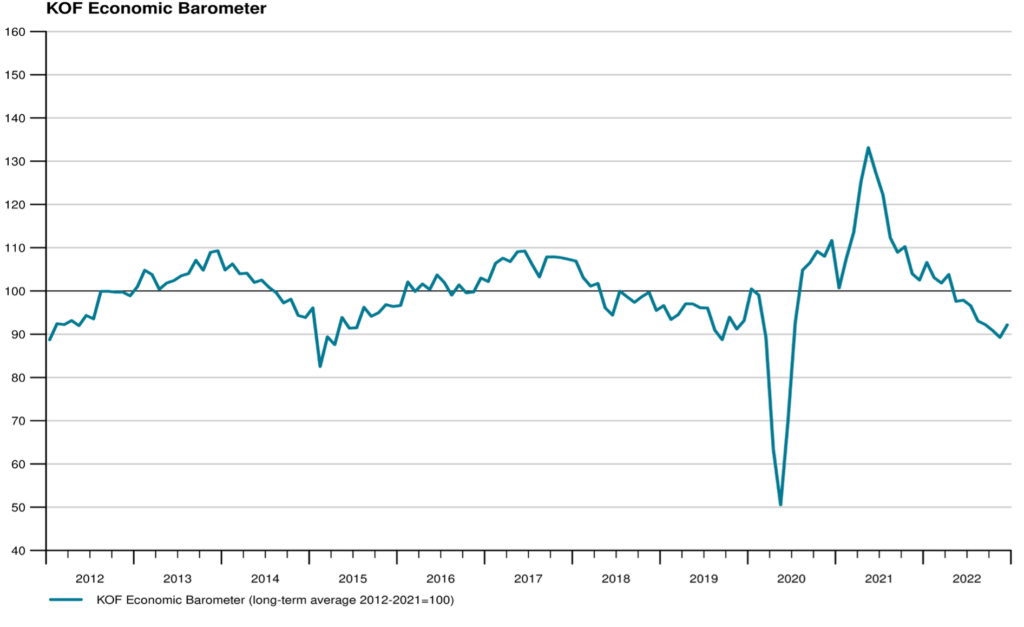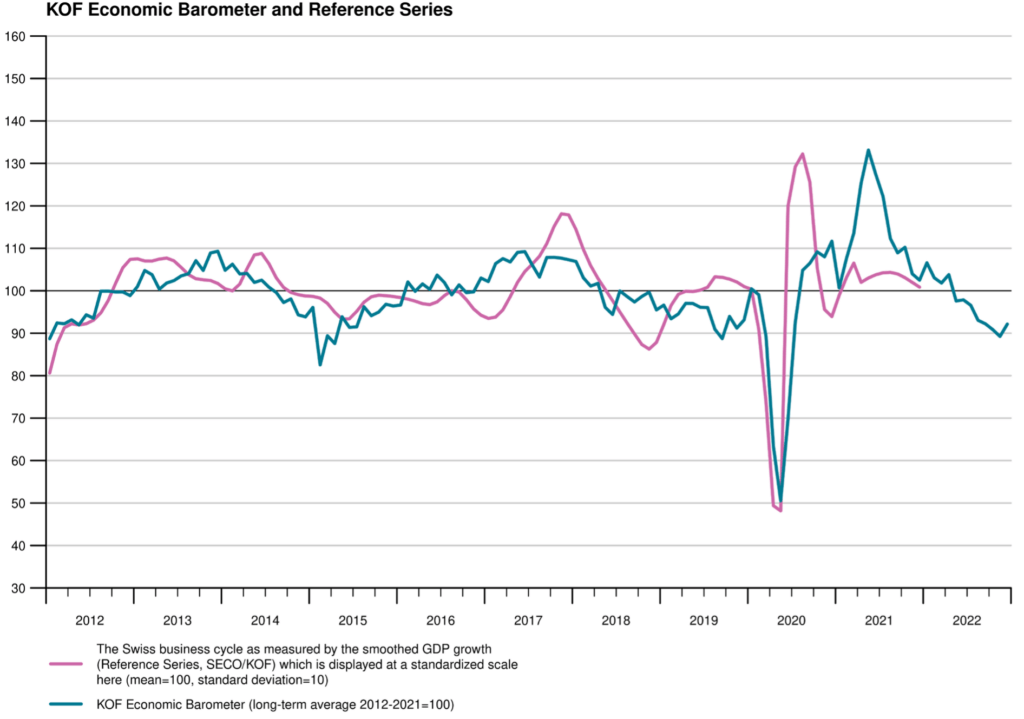 Indicators for assessing production capacities and the competitive situation also made a positive contribution.
The assessment of the situation in production, on the other hand, is still rated poorly and therefore makes a very negative contribution.
Analysis works
Since the 1970s, KOF has regularly published a leading collective indicator, the business barometer, This shows how the Swiss economy is likely to develop in the near future.
The database consists of over 500 indicators. How well the index works is impressively shown in the chart on the right. There the actual values of the gross domestic product GDP are shown in comparison with the business cycle barometer.
Don't get too excited
So now, for the first time after a prolonged slide, the barometer is rising again. The index, which is an early warning system, is thus once again reaching the level of September 2022.
This confirms the statements of economic experts recently reported by muula.ch, according to which there will be no recession in Switzerland.
The outlook for the Swiss economy is thus brightening slightly for the start of 2023. However, they still remain at a low level, as the ETH experts caveat.
Accordingly, Switzerland is not out of the woods just yet, but there is no reason to panic either.
30.12.2022/kut./ena.
Swiss economy surprisingly brightens