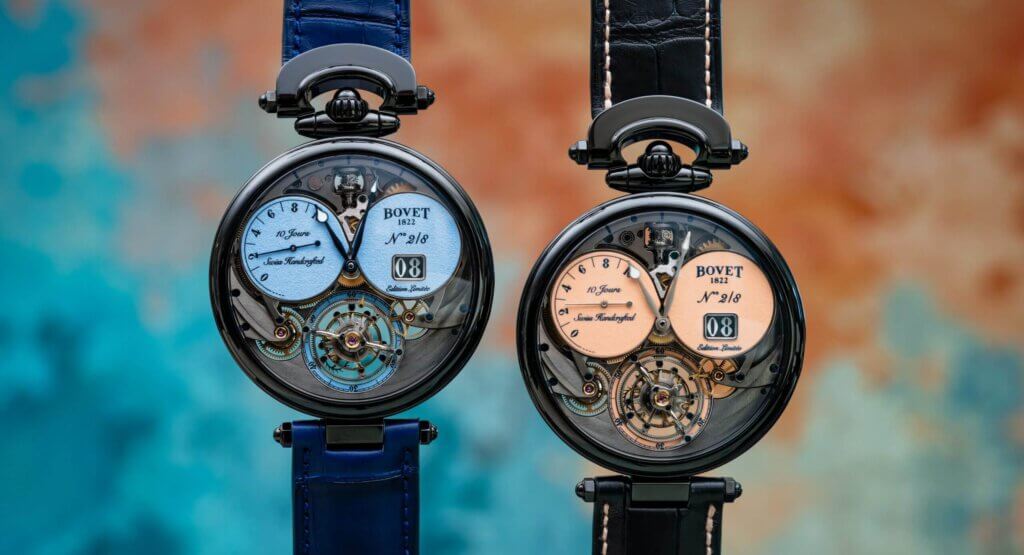 Swiss luxury watch brand Bovet has had a checkered history since its founding in 1822. Now the tide is turning once again.
Swiss luxury watch brand Bovet adds yet another episode to its ownership.
Once founded in London in 1822, the Swiss luxury watch company had been wholly owned by haute horology collector Pascal Raffy since 2001 – after countless changes of ownerships – via the company Bovet Fleurier SA.
Expansion in Asia
But about ten years ago, the watch enthusiast took on board the Zurich-based DKSH Group to push expansion into Asia.
The Swiss company DKSH is a service and trading group specializing in marketing services. The group was granted exclusive marketing and distribution rights in the region by Bovet in order to promote the luxury watch brand in Asia.
However, DKSH now announced Friday that it had sold its 25 percent stake in Bovet Fleurier SA to French entrepreneur Raffy. The latter holds 75 percent of the company and will thus once again become the sole ruler of the luxury watch company.
Buttoned-up holding company
The business news portal muual.ch wanted to know more about the transaction and asked DKSH Holding for details as well as the reason for the sale. A media spokeswoman explained that 'no additional details' would be given about the de-investment of Bovet.
However, the transaction is in line with DKSH's strategy, according to which approximately ten percent of the around 4 billion Swiss francs in sales of the consumer good segment are to be generated with luxury & lifestyle goods and the focus is to be increasingly placed on M&A again. Perhaps DKSH is up to something bigger?
In any case, it has been publicly known for some time that DKSH would be quite willing to sell its other existing majority stake in the small watch brand Maurice Lacroix if there were a better owner for it.
Agile patron
When asked whether further details on the Bovet sale would have to be provided in DKSH's annual financial statements anyway, the media spokeswoman did not reveal any details and explained that the company would have to wait until the beginning of February 2023.
In any case, the patron of Bovet has repeatedly attracted attention in the luxury watch industry with clever moves. For example, he bought the Chateau de Môtiers from the canton of Neuchâtel for the manufacturer Bovet, which is actually focused on pocket watches for the Chinese market, because it had once been owned by the Bovet family.
There at the chateau, from 2006, he launched exhibitions on watch assembly and organized workshops focused on the intricate watchmaking process.
Award for sophistication
Raffy, a watch expert, also continues to attract attention for technical sophistication. In 2018, for example, he won the prestigious Aiguille d'Or at the Grand Prix d'Horlogerie de Genève Awards with his Récital 22 Grand Récital.
Daughter Audrey Raffy has now been active in the watch business since 2020. And perhaps this already heralds further changes in Bovet's ownership structure. After all, company father Pascal is already around 60 years old.
30.12.2022/kut./ena.
__________________________________________
01.01.2023 correction DKSH: 10 percent of 4 billion Swiss francs in sales of the consumer good segment and not in total sales of 11 billion Swiss francs/kut.
Patriarch of luxury watch brand again sole owner