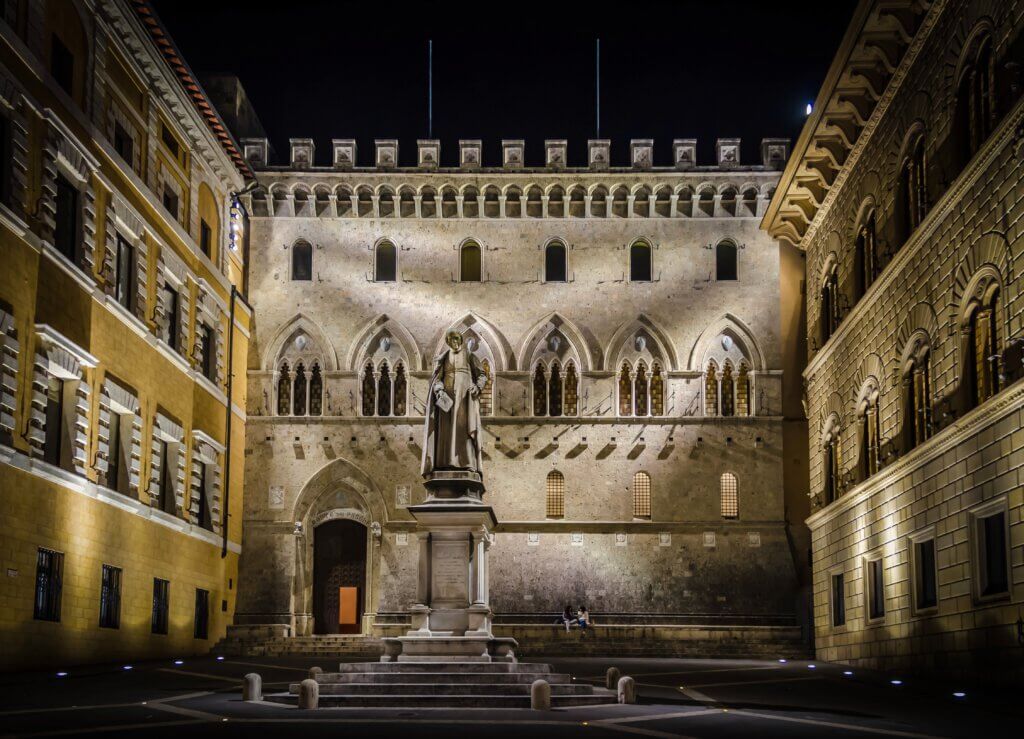 The ailing Banca Monte dei Paschi di Siena is considered the oldest bank in the world still in existence. But the bank's will to survive is strong, as developments show.
The crisis-ridden Italian Banca Monte dei Paschi di Siena (MPS), which is considered to be the oldest still existing bank in the world, is currently sending positive signals.
For example, the implementation of measures to safeguard business operations, such as a capital increase of 2.5 billion euros, has been successful. The financial institution surprisingly announced at the start of the year that the considerable doubts about the continuation of banking operations had been dispelled.
Investors cheer
All this represented a positive turnaround in business activity, it continued. The stock market reaction at the beginning of the year was not long in coming.
After the announcement of the good news about the bank's ability to survive, the share price immediately rose by almost 10 percent to 2.12 euros.
The Italian government is also working to ensure that the state scales back the support measures it has been providing to the troubled bank since 2017. This is also likely to have contributed to the stock market buoyancy.
Information in the report
The traditional bank, whose headquarters are in a palace in the center of Siena in Tuscany, was saved from insolvency with state aid. However, doubts about MPS's ability to survive continued to grow because their loan book was constantly generating new problems.
All of this should sound familiar to Switzerland, because the major bank UBS also once had to be rescued by the state, but is now shining once again.
Most recently, the Italian crisis bank's interim report as of September 30, 2022, even explicitly expressed considerable doubts about its ability to continue as a going concern.
Europe can breathe
However, these have now apparently been dispelled, although the financial institution, which was founded in 1472, remains in the red.
But the basic problem, which had even drawn the attention of the EU's banking supervisors, is likely to have been solved for the bank once in crisis.
03.01.2023/kut./ena.
World's oldest bank wants to live on