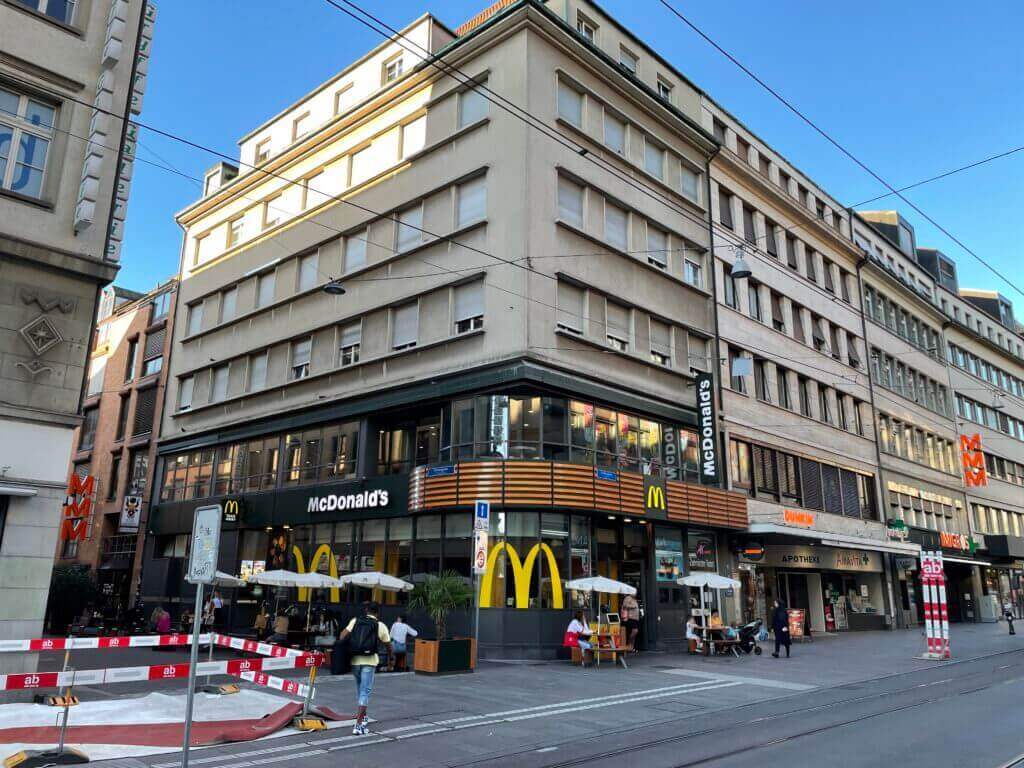 The new Housing Protection Act has been in force in Basel since May 2022. The excesses of the whole thing have come to light with a precedent.
Left-wing Basel wanted to better protect tenants from arbitrary landlords and passed a housing protection law after a vote. It has been in effect since May of this year. However, as media reports and posts on social media impressively show, the whole thing hardly works in detail.
The bone of contention is the house at Greifengasse 15 with a McDonald's branch on the first floor (see picture). The owner, Axa Anlagestiftung, wants to convert and modernize the building and therefore gave notice to the tenants on the upper floors.
Apartment disappeared
And that's where the new law comes in. The original apartments will no longer exist. Instead, smaller apartments and three maisonettes are to be built. According to the law, Axa must grant the current tenants the right to return – but the former tenants won't find their apartments like they are now any more. That's where the first problems arise.
And secondly, Axa Investment Foundation must give the terminated parties a rent rebate after the conversion. It is probably the lesser evil to grant such a discount than to get the ex-tenants excited about a completely new apartment.
Moving again?
But under the law, price protection is only valid for a maximum of five years. After that, those affected would probably no longer be able to afford the new apartments and would have to move again.
It goes without saying in Basel that the renting parties are not allowed to negotiate the entire conditions themselves: The authorities have to issue a permit and the rent has to be controlled.
Controversy erupts
What was planned as a law to protect tenants in real estate is now becoming more of a boomerang and a precedent for the courts. A fundamental debate about the sense and the nonsense of such policies has already begun briskly on social media.
12.09.2022/kut./ena.
Basel housing protection law produces strange effects