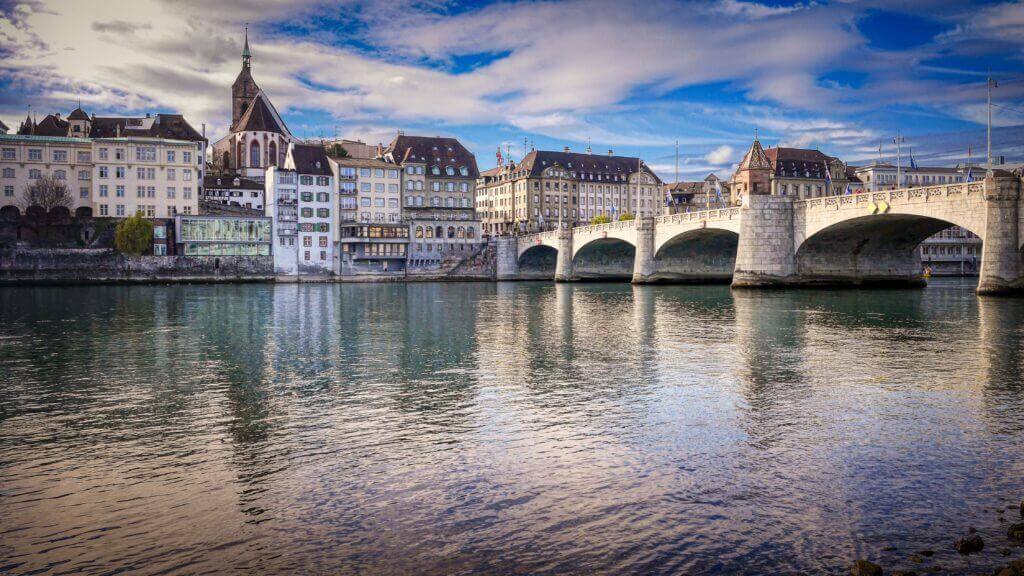 An earthquake with a magnitude of 4.7 shook the city of Basel and the surrounding area on Saturday evening. Now the insurer Baloise reveals some details about the damage.
On Saturday evening an earthquake shook the city of Basel. According to official data the earth shook with a magnitude of 4.7 on the Richter scale.
Ceilings in supermarkets swayed and price tags also moved back and forth for minutes. According to ETH Zurich's earthquake service, the earthquake occurred at just before 6 p.m. Saturday with the epicenter in the Mulhouse area of France.
Minor damage is possible with earthquakes of this magnitude near the epicenter, it said.
Every ten to twenty years
The tremors were felt throughout northern Switzerland, it added. The city of Basel was about 15 kilometers from the epicenter. The shaking of the earth should have been clearly felt at this magnitude, they added.
Earthquakes are generally not unusual in this region, with a quake of this magnitude occurring around every ten to twenty years.
Thousands shaken
Shortly thereafter, at about 6:07 p.m., another quake of magnitude 2.8 occurred, which is also believed to have been felt in the Mulhouse region. The next day at 6 a.m., another earthquake of magnitude 3.1 occurred in the area.
The Earthquake Service websites were immediately overloaded after Saturday's strong quake. The Swiss Seismological Service at ETH Zurich also received thousands of reports from the public, it said.
Deductibles pull
muula.ch has asked the Basel-based insurer Baloise whether the group can already say something about possible damages. In the case of an earthquake with a magnitude of 4.7, such as the one that occurred last Saturday, minor damage in the vicinity of the epicenter is possible, according to a media spokeswoman.
Baloise currently assumes that there will be no damage that exceeds the contractually agreed deductibles, she added. The matter has thus once again turned out to be a benign one for Basel and the region.
12.09.2022/kut./ena.
Baloise comments on earthquake event