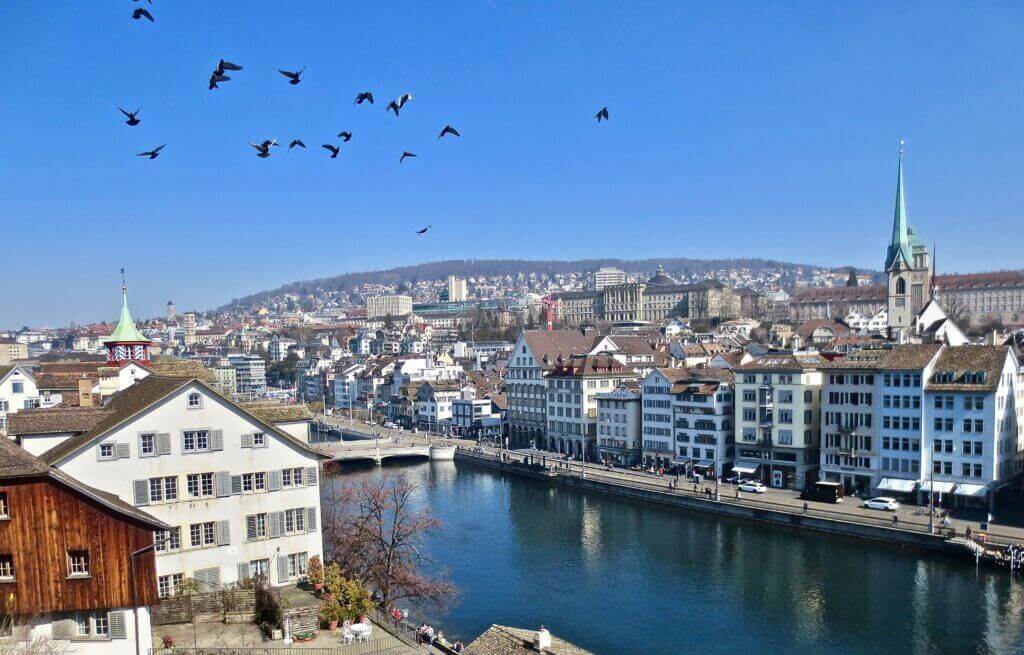 Spatial planning is a problem in Switzerland. Now the chief economist of the Raiffeisen Group, Martin Neff, is presenting a solution.
"Even if many don't like to hear it," said the chief economist of the Raiffeisen Banking Group, Martin Neff, when asked if the federal government needed more authority in spatial planning. "Yes." Indeed, spatial planning cannot be implemented bottom-up, the economist told the "NZZ am Sonntag" in an interview.
One approach would be a master plan for all of Switzerland, he continued. "This would mean that residential zones would have to be defined across municipal boundaries, down to the hectare," Neff explained in this regard.
Similarly, the federal government would have to define commercial and density zones, he also stressed.
Taxing away profit
In order to make better use of the densification potential in the cities, Switzerland would also have to create and implement economic incentives for this, the Raiffeisen chief economist extrapolated.
If an investor in some city with more space generates a higher profit, then that building permit is immediately followed by the tax bill. Any additional income or profit is immediately skimmed off again from a fiscal point of view, said the former Credit Suisse economist.
"In fact, densification projects are very complex and costly," Neff continued. But densification must pay off, he added.
Neighbor as an enemy
A master plan for Switzerland as well as new incentives for denser construction would be contributions to increase liquidity in the housing market and to counteract the shortage of building land, the number one problem in the Swiss real estate market.
Moreover, according to Neff, the corresponding planning and approval procedures now take what feels like an eternity. In municipalities, zoning in and out often needs to go to a referendum.
Space for newcomers
"The biggest enemy of a zoning or site plan revision is your neighbor, who owns a parcel right next door," said the Raiffeisen economist, explaining the delicate situation in many places.
The political hurdles are high, and far too little is rezoned to even accommodate population growth alone, he warned, calling for urgent action.
10/17/2022/kut./ena.
Bank economist's master plan for all of Switzerland