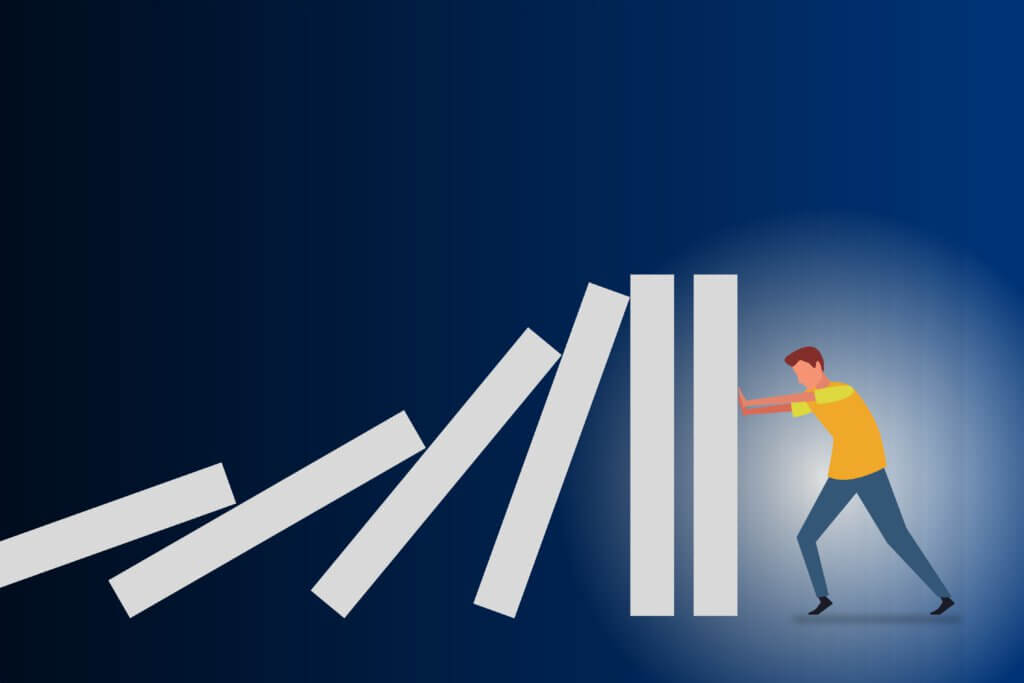 Providers in the crypto world are caught in a strong downward spiral. After crypto exchange FTX went belly up, the lights are now going out on the next platform.
The crypto world is out of control, also reported by muula.ch. As of Monday it was again not a good day, because now another well-known crypto exchange has been knocked over.
As the company BlockFi announced, it has voluntarily slipped under Chapter 11 creditor protection.
Reorganization planned
This is a result of the shockwaves that went through the crypto world with the collapse of FTX and its associated companies, it said. It was a 'difficult but necessary decision' for the platform, BlockFi continued.
The platform from the U.S., which is also used in Switzerland, is therefore also suspended for the time being. With the Chapter 11 proceedings in the District of New Jersey, there is now the chance for a reorganization that maximizes the value of the company for all parties involved, it uttered dryly.
In a downward spiral
Developments can be followed by the administrator, Kroll, which posts all documents on the Internet. According to initial information, around 100,000 creditors are affected.
BlockFi itself has been pulled into the downward vortex by FTX, because the company had gotten into trouble with FTX, and indirectly with Alameda from their declaration of bankruptcy, as also reported by muula.ch. A domino effect went virtually through the crypto spheres around Bitcoin, Ethereum & Co.
BlockFi had stored larger volumes of customer coins at FTX. For several weeks, those responsible at BlockFi tried everything to save the platform. But all in vain, as it now turns out.
Link to Trad-Fi
With the company BlockFi, which was founded in 2017, it now also hits the well-known tech investor Peter Thiel, who held about 19 percent of the crypto company through his holding Valar Ventures.
Activities on the BlockFi platform, which aimed to be a link between traditional financial institutions and the blockchain world, remained suspended until further notice. This is sending more shockwaves to blockchain enthusiasts.
Loans extended would also be put "on hold" and could no longer be serviced.
Lawyers laugh
After Voyager Digital and Celsius Network, as well as FTX, BlockFi is now another well-known player in the crypto world in U.S. Chapter 11 proceedings. While the lawyers are rubbing their hands and collecting millions every month, the creditors can only tremble, wondering whether any bits at all will be left of their deposits in the end.
There is virtually a convergence of crypto activity to the bankruptcy proceedings of the analog world. An unattractive side effect of this is that many 'messes' that the unregulated (or barely regulated) crypto companies struggle out of just make more people shake their heads.
Quiet in Switzerland
There is around 260 million dollars in cash at BlockFi, but that will be quickly depleted once wages, employee salaries, the expense of security and all of the star lawyers send in their bills.
As far as Switzerland is concerned, no well-known provider, such as Bitcoin Suisse or SwissBorg, has been badly affected by the crypto crisis so far, as muula.ch has also reported.
However, it is surprisingly quiet in the industry … almost too quiet.
11/28/2022/kut./ena.
Another domino of the crypto world tumbles