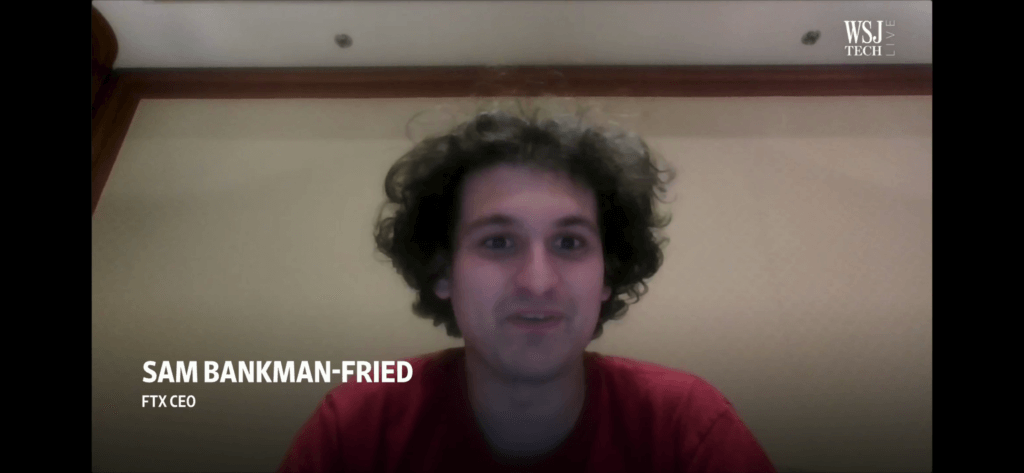 The world of Bitcoins, Ethereums & Co. has become quite established. However, some developments in crypto are just incredible at the moment.
Ten billion dollars is said to have been the final figure. This sum that Alameda Research was in financial debt to the crypto exchange FTX.
This is what the normally well-informed "Wall Street Journal" reported on Friday evening, at any rate, citing people who knew.
Billions of gaps everywhere
FTX had thereby already leaned far out of the window and had passed on the funds of its clientele to the subsidiary, which was being led downright by children. This is actually an unusual procedure for a stock exchange, because the operators normally never take risks themselves, and tapping customer funds is a huge taboo.
The group-owned Alameda Research is said to have already taken up 1.5 billion dollars in further external loans to save its own speculations.
In the end, however, there was still an unimaginable gap of around 8 billion dollars, as the U.S. newspaper also reported. These sums are orders of magnitude of the entire assets of a small Swiss bank.
Chain reaction
Due to rumors surrounding the situation, however, customers of FTX withdrew more and more funds from the crypto platform, which is also popular in Switzerland. Last Sunday alone, there were reportedly around 5 billion dollars in outflows.
This in turn got FTX into trouble and a rescue attempt from the world's largest exchange, Binance, failed, as was also reported by muula.ch.
130 legal entities
Both U.S. regulators around the U.S. Securities and Exchange Commission (SEC) and the Bahamas Financial Market Authority, where FTX is actually registered, took action. However, so far it is only known that the remaining assets in the Bahamas have been frozen.
On Friday, the events came to a head. Around 130 legal entities of the FTX Group slipped under the protection of Chapter 11 in order to gain time for a restructuring or to process the remaining repatriation of client assets in some structured manner.
Four entities, however, are not included, according to a media release circulated via a tweet. They are LedgerX, FTX Digital Markets, FTX Australia and FTX Express.
New executive
At the same time, well-known crypto guru Sam Bankman-Fried stepped down as CEO of FTX, handing the reins to John J. Ray III, though Bankman-Fried, a 30-year MIT graduate, will still be available for auxiliary services, the statement read. The new person had already handled the insolvency proceedings in the Enron scandal and is therefore not inexperienced.
For the coming days the responsible persons promised further information. Surely it will be analogous to the crypto companies Voyager Digital and Celsius Networks via the insolvency court. The two crypto providers had earlier fled to the analog world under the U.S. umbrella of protection for creditors, as also reported by muula.ch.
Competitors react
Meanwhile, BlockFi, a largest crypto trading platform, also made an unusual move. The platform invoked its terms and conditions and banned all withdrawals.
They too had only learned about the events surrounding FTX and Alameda via Twitter, they said in an email to customers, which muula.ch also has.
But they also asked their customers – until there was more clarity about the situation – not to make any more deposits on their wallets or interest accounts.
Transparency helps
The crypto exchange Coinbase, also very popular among Swiss traders, also tried to ensure calm in a message to customers on Saturday night. As of the end of the third quarter, they had 5.6 billion dollars in cash on hand, it said.
In addition, there was about 5 billion dollars more in near-dollar cash, Coinbase elaborated for reassurance. However, these figures sound more like a drop in the bucket.
However, customer deposits would be available at Coinbase on a 1-to-1 basis. This would not be lent out unless customers requested it. The crypto provider has already been on the market for ten years, he said, and as the largest publicly-traded exchange, the company is particularly transparent and secure.
Quiet on the Eastern Front
The only quiet is around the well-known crypto platform crypto.com, which has its home base in Hong Kong.
The payouts there have been functioning completely normally so far. While there were rumors of trouble at the provider earlier, this time crypto.com doesn't seem to have been sucked into the maelstrom of these extraordinary events. Or … maybe … it just hasn't come to light yet?
11/11/2022/kut./ena.
Entire crypto world turned upside down