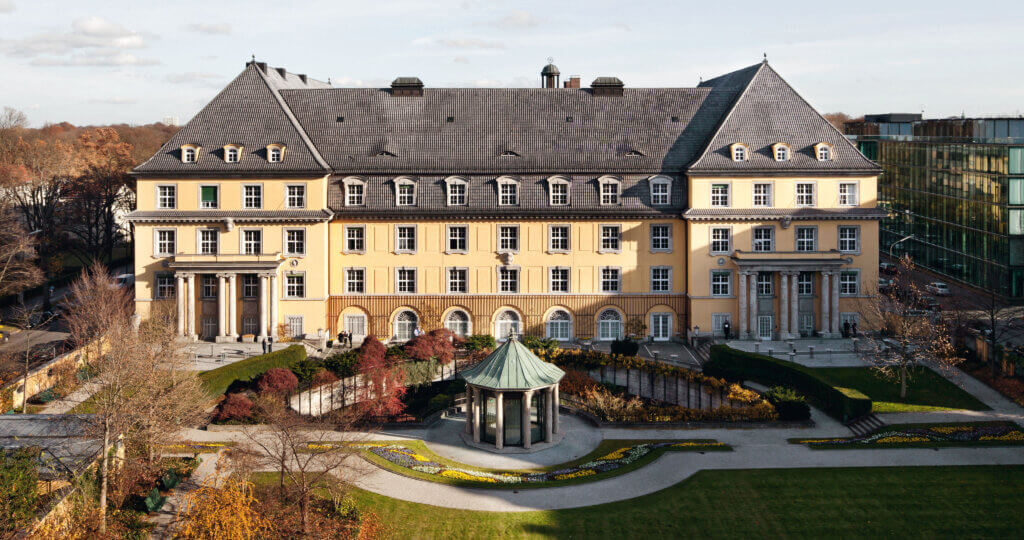 A major accounting change is on the horizon in the insurance industry. One of the most important players is about to earn 20 percent more.
After decades of preparation, the insurance industry in many places is switching to the IFRS 17 accounting standard, and it's a tough one.
The world's largest reinsurer, Munich Re, for example, will earn more than 20 percent more in the coming year as a result of the changeover.
Operationally also tops
The group's profit target for 2023 has risen to around 4 billion euros, the reinsurer announced surprisingly on Wednesday evening ahead of an investor day on the subject.
Of course, the improvements are also due to the "very pleasing operating business development," it added. For the 2022 financial year, the reinsurer expects a consolidated profit of around 3.3 billion euros, according to current accounting rules.
Rising investment return
Premium volume is expected to come to a halt at around 68 billion euros. The return on investment is expected to be greater than 2 percent this year.
In contrast, insurance sales, which will replace premiums in the future, are expected to be only around 58 billion euros. However, the return on investment should be at least 2.2 percent.
Of course, this is all subject to the proviso that nothing major happens in terms of losses and that the capital markets do not do anything capricious.
Nor is there likely to be more profit overall, but only a shift over time. However, since life insurance policies, for example, run for a very long time, this is a comparatively long period.
Declining revenue
In the reinsurance business field, Munich Re expects insurance revenue of around 39 billion euros and a profit of around 3.3 billion euros in 2023.
By comparison, around 48 billion euros in premiums and 2.5 billion euros in profit have been budgeted for this line of business so far in 2022.
The combined ratio in property/casualty reinsurance is expected to fall significantly to around 86 percent, largely as a result of the new reporting methodology under IFRS 17. The current figure is 97 percent.
Improved key figures
The ERGO business segment, i.e. primary insurance, will contribute around 0.7 billion euros to MunichRe's consolidated profit in 2023. Currently, around 0.8 billion euros have been budgeted for 2022.
Insurance revenue is expected to remain at around €19 billion. The target is a combined ratio of around 89 percent in the Property/Casualty Germany segment and around 90 percent in the ERGO International segment.
The current figures are 91 and 94 percent respectively. In other words, the ratios are improving – markedly.
Shrinking equity
The world's second-largest reinsurer, Swiss Re, is going through a completely different exercise on this issue. The Swiss reinsurance group is switching to IFRS from its current standard, US GAAP, as of January 1, 2024 (!). So there will be a lot of shifting going on, however there is still a lot of time before then.
Currently, the Swiss Re Group is struggling with rising interest rates and ever-shrinking equity.
Zurich leads the way
In the Swiss insurance industry, Zurich Insurance has already spoken in great detail about the change in accounting to IFRS 17 from January 2023, as also reported by muula.ch.
However, the primary insurer expects only a few changes in their income statement. Furthermore, a significant item is expected in Zurich Group's equity. Due to shifts in the profit statement, the funds are likely to decrease, it already reported.
For reinsurers, however, less is happening at this point in view of Munich Re's statements.
12/14/2022/kut./ena.
Accounting helps profits jump over 20 percent