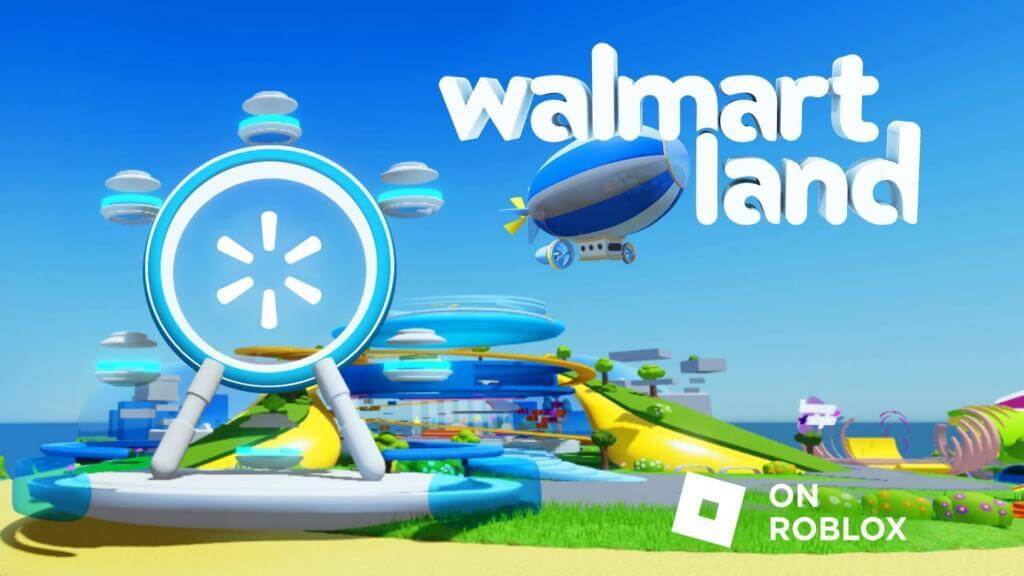 The U.S. supermarket chain Walmart has launched two projects in the so-called metaverse. In the process, of course, it has the business in mind.
U.S. retail giant Walmart announced the launch of two new experiences. The company is launching two interactive entertainment worlds on the Roblox Internet platform.
Called Walmart Land and Walmart's Universe of Play, the two domains will offer unique interactive content and entertainment for shoppers, Walmart said in a media release Monday night.
Christmas in focus
Walmart Land brings the best in fashion, style, beauty and entertainment directly to the global Roblox community of more than 52 million daily users, according to the release.
The retailer will also provide gaming fun with Walmart's Universe of Play, the virtual toy world within Roblox, it added. This is happening just in time for those oh-so-real Christmas wishes, it added.
With the launch of Walmart Land and Walmart's Universe of Play, the retailer is creating a community, content, entertainment and also games, the company added.
Virtual Ferris wheel
Younger customers in particular spend a lot of time on Roblox, it said. That's why Walmart is deliberately focusing on creating new and innovative experiences that will now delight shoppers in virtual worlds, executives elaborated on the concept.
However, most people don't have much of an idea of what this virtual world is. Therefore, the retailer provides concrete examples of its new activities.
Walmart Land will offer a variety of experiences, including a virtual store with merchandise or a body for an avatar. There will also be a physical Ferris wheel that will give users a bird's-eye view of their surreal world.
Future of customer loyalty
There are also unlockable tokens and badges that can be earned in various games and competitions. Collecting bonus points or stickers, as offered in Switzerland by the retailers Coop and Migros, will just work in a completely different way in the future.
Walmart Land is also launching major experiences tailored specifically to the next generation of customers.
Pure entertainment
For example, according to the communiqué, there is an 'electric island' inspired by the world's biggest music festivals. The so-called Electric Island features an interactive piano walkway, a dance challenge, a Netflix quiz with Noah Schnapp and even a DJ booth where users can learn to mix different beats. There are, apparently, no limits to the ideas.
On top of that, the 'House of Style' offers a virtual changing room, a posing challenge, an oversized cosmetics obstacle course (obby) and a roller skating rink, and it offers products that are popularized by social media stars and influencers, for example.
Toys to try
In addition, the best toys of the year have already appeared in Walmart's Universe of Play. Users can dive into five new games featuring products and characters from L.O.L. Surprise, Jurassic World, Paw Patrol, Magic Mixies and Razor Scooters.
But customers can also try to collect as many virtual toys as possible to earn coins that they can redeem for their avatar body. There are toys hanging everywhere, and a Walmart blimp will drop toys regularly throughout the game.
Aisle to the supermarket
Universe of Play will also include e-mobility items like hoverboards that allow an avatar to travel faster through the universe. Users will encounter a drone from Sharper Image that will allow them to explore the season's most popular electronic toys and gadgets.
At this point, at the latest, the real world comes back into play. Kids will eventually want to redeem their bonus points and trophies at Walmart and actually buy the hottest toy.
09/27/2022/kut./ena.
Retailer conquers virtual world with clever ideas