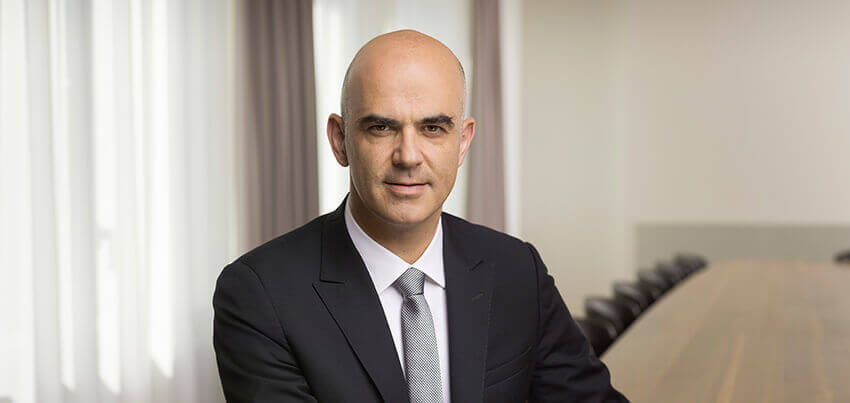 Health insurance premiums will rise by 6.6 percent next year. Health Minister Alain Berset has again cleverly threaded the communication.
Every year citizens eagerly await the announcement of the new health insurance premiums that they will be required to pay next year. And this time Health Minister Alain Berset has again chosen a clever approach in his communication.
"After four years of stability, health insurance premiums will rise again in 2023," the Federal Office of Public Health FOPH announced in its media release on Tuesday – in the very first sentence.
Really need to catch up?
But that is already not true, because for the year 2020 alone, the health insurance premiums had increased on average by 0.5 percent. Depending on the canton, this had even meant an increase of up to 2.1 percent in the average health insurance premium at the time.
The first sentence of the media information is probably intended to suggest that there have been no premium increases for a long time.
Colportation of info
However, the communication on the day of the premium announcement itself does not seem to be that important anyway. In the run-up, the media spread all kinds of horror messages. This is likely to be related to information circulated by those responsible in the health department.
Numerous newspapers had announced over the past days of increases to the next health insurance premiums of over 10 per cent, and had thereby set those high expectations already within the minds of customers.
Broad satisfaction
The entire Swiss population seems to breathe a sigh of relief now – namely, when the stick does not come down so hard and premiums 'only' increase by 6.6 percent to 334.70 Swiss francs on average, as Federal Councillor Berset announced today, Tuesday.
His tactics for managing expectations may thus have worked once again. The approach had already attracted attention during adjustments to the rules for pension funds, when the minister simply wanted to remove lending for home ownership as a possible use.
Media reports about this came out in advance, and Berset could tell from those reactions how the people would react to his next idea.
Voting with the feet
Those who do not like the premiums of their health insurers for the coming year have time to look for another basic insurer until the end of November. But this works only, if they will find a company in their premium region that has not experienced such a sharp increase in health costs over recent years.
27.09.2022/kut./ena.
Alain Berset's tactics work again