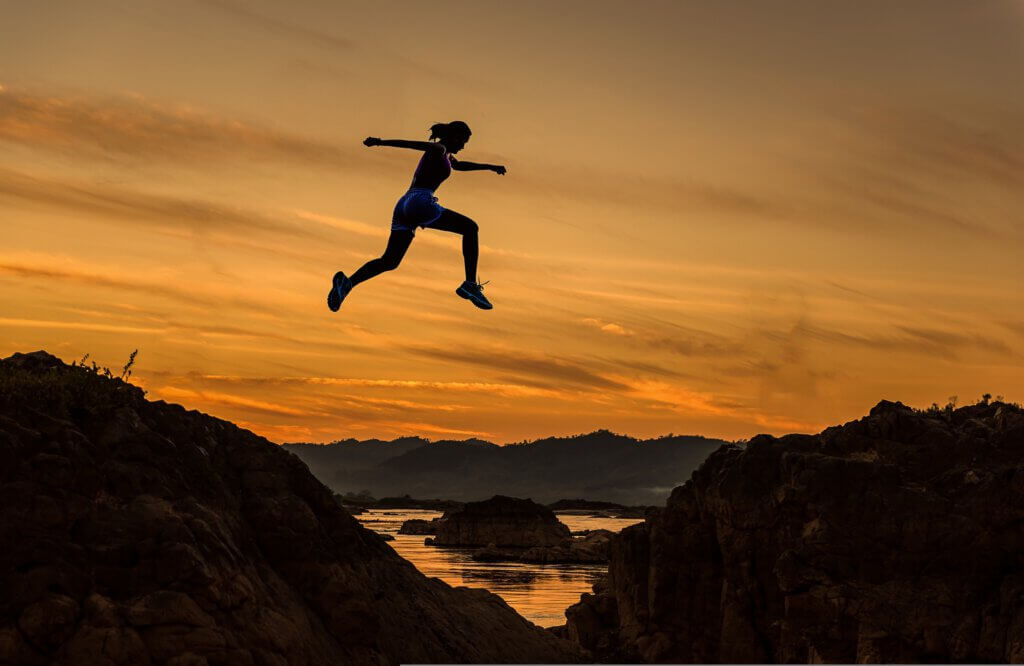 Courage has hardly been researched. But now the rector of the University of Basel is speaking out to show that more courage is needed in Switzerland to overcome crises.
"Courage essentially has to do with correctly assessing uncertainties, i.e. risks, being able to deal with the resulting fears – and still daring to do something."
This is what Andrea Schenker-Wicki, the rector of the University of Basel since 2015, wrote in a recent guest article in the "Basler Zeitung".
Real dangers overlooked
Risk perception deviates significantly from real risks due to distortion effects, she emphasized. Large risks tend to be underestimated and smaller risks tend to be overestimated, the economist continued.
"We are afraid of terrorist attacks and plane crashes, although lack of exercise and alcohol consumption are far more dangerous," she said, illustrating the situation.
The correct assessment of uncertainties and risks is just not that easy for people, she said. But this is decisive for the courage we show.
Mastering complexity
"Both too much courage and too little courage are dangerous," emphasized the university rector. It can lead to life-threatening situations as well as apathy and depression.
Courageous societies and a courageous Switzerland are needed, however, in order to be able to deal with the increasing uncertainties of this world and to master its complexity, the 63-year-old emphasized.
"We have to learn again to live with more uncertainties or risks – not only as people, but also as a country and as a society," the scientist warned. This needs courage.
America better off
The U.S.A. appears to be a bolder nation than Switzerland or Germany, for example, where a greater risk aversion prevails scientifically.
This is also confirmed by an entrepreneurship study, according to which only 40 percent of those surveyed in Switzerland said that founding their own company was an attractive career prospect for them. Whereas in the U.S., the figure was as high as 70 percent.
Overcoming fears has not yet been researched that much, as Schenker-Wicki continued.
Anticipating consequences
However, she said, people can learn to deal with their insecurities and fears and to be courageous. "This is primarily through additional knowledge and training," the professor explained.
The greater the knowledge and experience, the smaller the uncertainty becomes, because the consequences of an action can be anticipated or a situation can be correctly assessed, she said.
Based on these statements, Switzerland should face up to fears, i.e. by acquiring appropriate skills or anticipating scary situations.
Couragelessness at Corona
Societies and individuals need courage to do new things, to dare to innovate, to secure the prosperity of the country but also the future of the planet, the economist emphasized.
This was especially evident in the past two years during the coronavirus pandemic of increasing uncertainty and crises, she said, when despondency spread throughout the country.
In other words, courageous people are needed to help reunite a society that is becoming increasingly divided.
Progress in the economy
Logically, she said, Switzerland needs well-educated, entrepreneurial, innovative and thus courageous graduates from universities who start businesses and create jobs.
"But we also need courageous people who stand up for the truth and oppose fake news or conspiracy theories," she admonished the "Basler Zeitung".
And we feel that there is actually hardly a better way to describe the purpose of the economic news portal muula.ch in relation to economic issues.
The courage to tell the truth is indispensable for the intellectual progress of society and is therefore of enormous importance for Switzerland.
11/30/2022/kut./ena.
Switzerland needs more courage