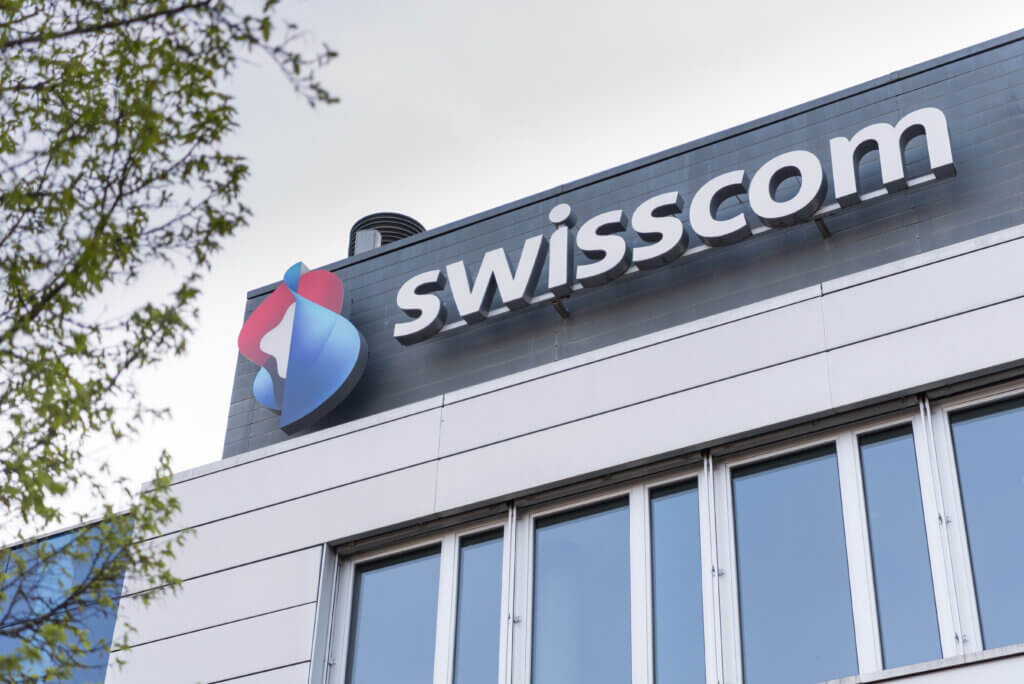 Telecom provider Swisscom had weaker nine months and adjusted its forecast downward on one figure. Owners are likely to cheer nonetheless.
Swiss telecom top dog, state-owned Swisscom, posted a 1.4 percent drop in revenue to 8.2 billion Swiss francs in the first three quarters of the current fiscal year.
The group said Thursday that its key profit figures were down more sharply. Accordingly, operating profit at Ebit level fell by 5.1 percent to 1.5 billion Swiss francs. Net income fell by as much as 21 percent to 1.2 billion Swiss francs.
Kinds of number crunching
Companies always try to present themselves in the best light. Therefore, all kinds of developments from the previous year and the reporting period are scrutinized in order to classify them as 'one-off' or 'extraordinary' and to use those as reasons because results are not so rosy.
In the case of Swisscom the explanation for the drop in profits is as follows, according to the communiqué:
"Special effects impacted Ebitda and, in the previous year, also the financial result and tax expense. These include the transfer of a stake from Fastweb, the sale of Swisscom's stake in Belgacom International Carrier Services and one-off effects in tax expenses in the previous year. In addition, provisions were made for legal proceedings in the current year and the previous year."
From minus to plus
You can't do much with this without the concrete figures. However, after the acrobatics with the figures, the following sentence is important: "Without these special effects, net profit would have increased by 2.5 percent".
This is intended to make it clear that the more than 20 percent drop in profits is actually not all that bad.
Swisscom is also doing well in Switzerland, as a look at the segment reporting by muula.ch shows.
Main division in good shape
In the third quarter, segment profit increased by 5.7 percent to 485 million Swiss francs – while revenue for Switzerland actually remained constant at 2 billion Swiss francs.
Those responsible are also aware of the slump in profitability. Swisscom is therefore systematically fine-tuning its cost base.
According to the communiqué, the workforce was reduced by almost 1 percent to 19,000 full-time equivalents (FTE). Switzerland is disproportionately affected by the job cuts. Here, the decline was 1.4 percent to 15,800 FTEs.
Outlook clouded
Due to the strong Swiss franc, Swisscom is slightly adjusting its revenue forecast for 2022 and now expects net revenue of around 11.1 billion Swiss francs. Previously, the telecom giant had assumed revenues in the range of 11.1 to 11.2 billion Swiss francs.
However, expectations for operating profit at Ebitda level of around 4.4 billion Swiss francs and capital expenditure of around 2.3 billion Swiss francs remained unchanged, it said.
Stable dividend
A constant dividend of 22 Swiss francs per share is to be proposed to the 2023 Annual General Meeting for the 2022 financial year if the targets are achieved.
Investors immediately rewarded the results with a 0.5 percent increase to 460 Swiss francs per share. If everything remained constant, the payout would still represent a dividend yield of a comparatively high 4.8 percent.
The owners, i.e. the Swiss Confederation (51 percent), are likely to rejoice. Even with inflation of around 3.5 percent, there would still be a positive real return on the capital invested. Reason enough to break open a bottle of Dom Pérignon, perhaps?
And if there were a recession, customers would hardly cancel their fixed-network, mobile communications or Internet connections.
10/27/2022/kut./ena.
Swisscom entices with high dividend yield