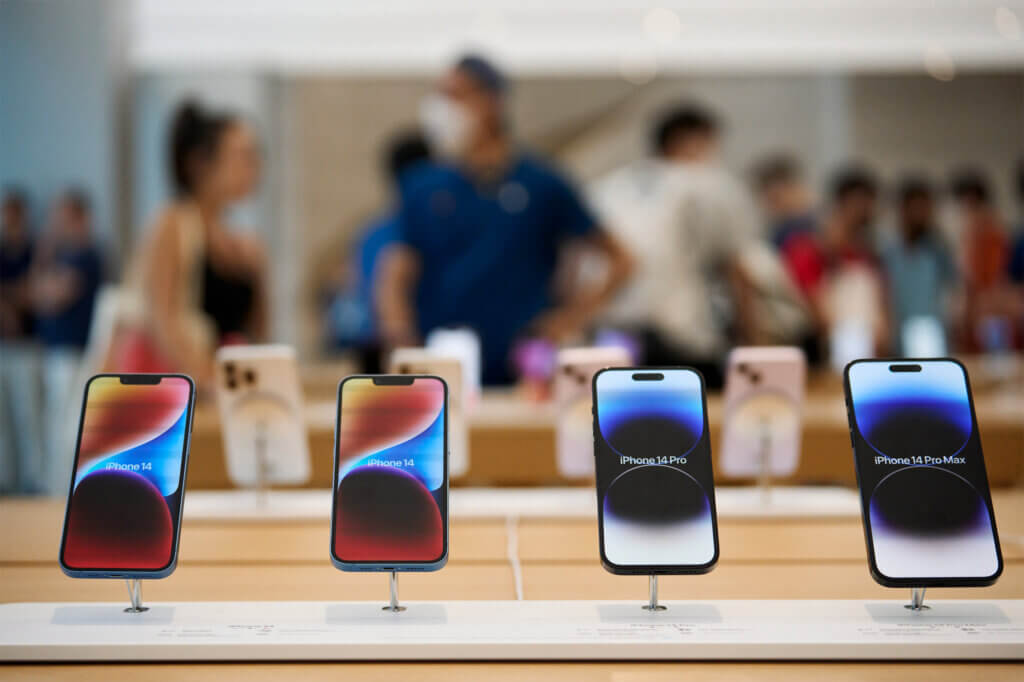 iPhone manufacturer Apple is known for its sales success. With the iPhone 14 series, however, the strategy is apparently not working – even in the 'Apple country' Switzerland.
Normally, Apple product innovations sell themselves. However, this does not seem to apply to the new series of iPhones. The iPhone 14 model in particular is a real slow seller, according to numerous media and experts.
In contrast, the iPhone 14 Pro model is an absolute hit. This also applies in Switzerland, where it is unusually not available or only available with great difficulty – even weeks after its launch.
Normally, as muula.ch has discovered through research, the rush for the respective new iPhone models has already died down by the end of October.
Old chip used
So what went wrong? Firstly, Apple has made an innovation for the first time, which is apparently not very popular with customers. This refers to the fact that Apple uses the same chip in the iPhone14 as in the preceding model.
Only the iPhone 14 Pro has the new A16 Bionic chip. In principle, customers who buy an iPhone 14 would only be buying the previous model in a new guise – roughly speaking. Experts say that the difference is extremely small.
Price premium
And then you quickly arrive at the price. With the 14-series, Apple has added 50 francs to Swiss retail prices for the first time in years.
Customers are expected to pay more for practically the same thing – something obviously didn't add up.
The first media are therefore reporting that Apple has already stopped or has temporarily halted production of the iPhone 14. At the very least, suppliers have been instructed to produce more parts for the 'Pro' version.
Apple did not respond to media inquiries, for example from "Reuters". The request of muula.ch for further information and a statement also remain unanswered.
Competition in view
The Apple Group has always had clever product strategies. As can be seen, for example, with the iPads that went on sale from Wednesday, mega-innovation is not even always necessary, according to industry experts.
As the market leader with no competition in this product category, Apple hardly needs to launch a sensational update. The main thing is that the U.S. technology group is prepared in case a better competitor product does come onto the market.
10/26/2022/kut./ena.
Apple's strategy fails with the iPhone 14