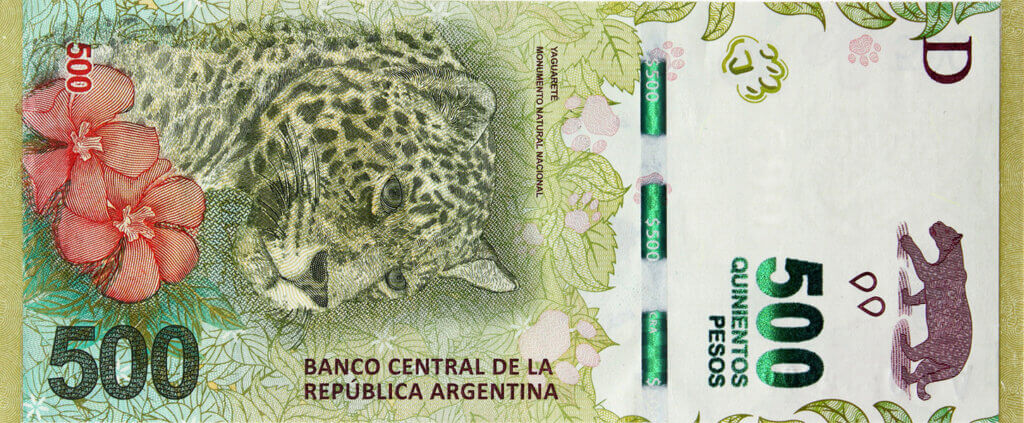 Central banks are inventive when it comes to monetary policy. The Argentines have come up with something very special, from which the Swiss can also benefit greatly.
The Swiss National Bank (SNB) has invented a limit on the exchange rate in order to weaken the domestic currency from one day to the next due to overvaluation.
And the Argentine central bank has found a way to strengthen the Argentine peso and create direct demand for its own currency.
Foreigners have advantage
Currently, a method of supporting Argentina's national currency is making the rounds that should also be of interest to the Swiss.
To support tourists traveling to the South American country, the central bank wanted to make payment with foreign credit cards attractive, as research by muula.ch revealed.
On the one hand, the Argentines wanted to bring foreign exchange reserves directly to their central bank.
On the other hand, foreigners should also not exchange their foreign currency at inflated rates on the black market and then pay cash, because the money could then seep away somewhere.
Discount of up to 50 percent
The central bank therefore agreed with global credit card providers to convert transactions into pesos at a much more favorable exchange rate and then reimburse Visa, Mastercard and Co. for the difference.
If a tourist now uses his foreign credit card to pay for a product or service in Argentine pesos, the corresponding amount will be charged, but converted into his home currency at a 30 to 50 percent cheaper rate.
Currency adjustment
This is intended to be the incentive to pay directly by credit card, with numerous platforms praising the action. Thus, Swiss, if they travel to Argentina, could already benefit.
But now it is even making the rounds on Tiktok, Instagram and Co. that this procedure also applies to payments outside of Argentina for payment in pesos.
In many online stores, the currency can be adjusted, and the Swiss would simply have to select Argentine pesos as the payment currency.
The same applies to Paypal, for example, if you simply change your account or credit card to Argentine pesos or register a new one and then pay diligently with it.
Numerous people have tried this; it works for Visa cards, for Mastercard and also for American Express.
Prepaid debit cards also work.
Uncomplicated with Visa
Mastercard first charges its customers the official exchange rate and later reimburses the difference to the central bank's tourist rate, it said.
Visa does not make it so complicated, but directly settles the amount paid in Argentine pesos at the more favorable tourist exchange rate.
At the neobank Revolut, according to reports in Internet forums, the trick should not, however, lead to an indirect discount of 30 to 50 percent.
Always try
Anyone who buys software, pays for a hotel in advance, makes online purchases or tops up a prepaid card should now check whether the payment can also be made in Argentine pesos, in order to definitely receive a striking discount via the better exchange rate.
Central banks are always inventive when it comes to influencing demand for their own domestic currency.
02/06/2023/kut./ena.
Swiss should pay with Argentine pesos