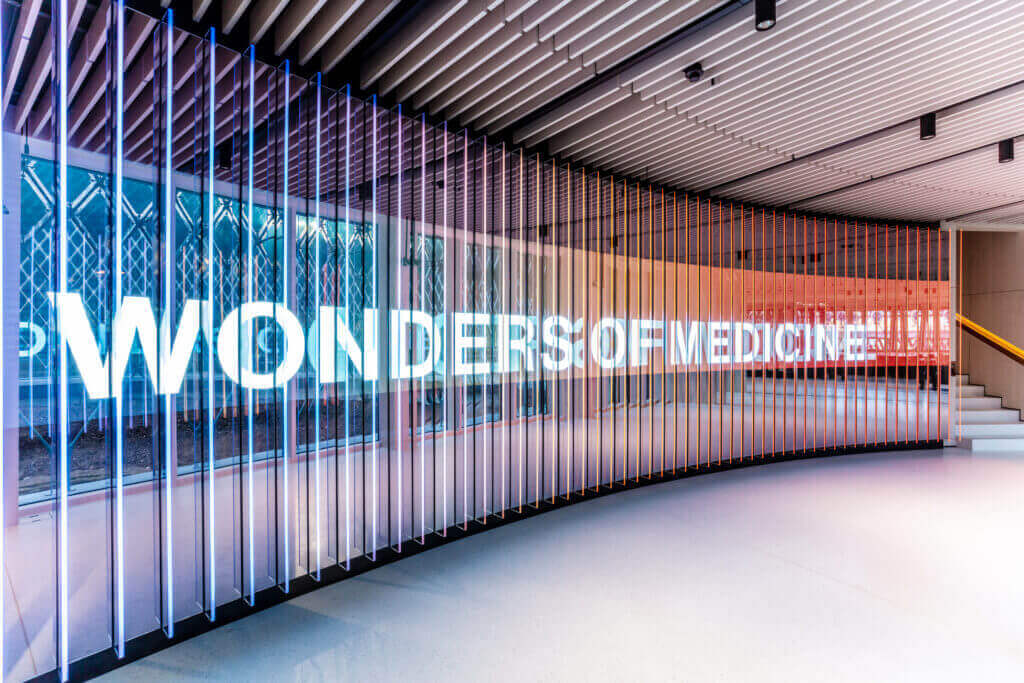 For decades Basel-based pharmaceutical company Novartis has not allowed just anyone onto its premises – except with permission. That is set to change starting as of Monday.
The Basel-based phamaceutical company Novartis is opening up to the community. As the "BZ" recently wrote, the 'Novartis Campus' will change from a restricted zone to a publicly-accessible terrain starting Monday.
According to information provided by the corporation on Sunday, the site is now actually open to the public during the week from 7 am to 7 pm.
Lingering in the café
The move is part of the strategy to make the pharmaceutical company more transparent to society, it said. However, many curious visitors are likely to come to the outdoor site not only because of its proximity to pharmaceutical research. The campus also has buildings by famous architects such as Frank Gehry, David Chipperfield and Kazuyo Sejima to marvel at.
The Basel population can also use the company restaurants, stores or numerous cafeterias of the approximately 8,000 employees of the pharmaceutical giant, Novartis added.
Encounters become real
The pavilion, which is open to the public, has already been in existence for several months. This is a place for meeting, researching and learning about medicine that has already met with great approval from the public.
With the opening step, the Novartis management is taking the campus back to its roots, because the guidelines of the original master plan by architect Vittorio Magnago Lampugnani had always been – 'exchange and collaboration amid imposing architecture.'
10/02/2022/kut./ena.
Swiss pharma group becomes more transparent