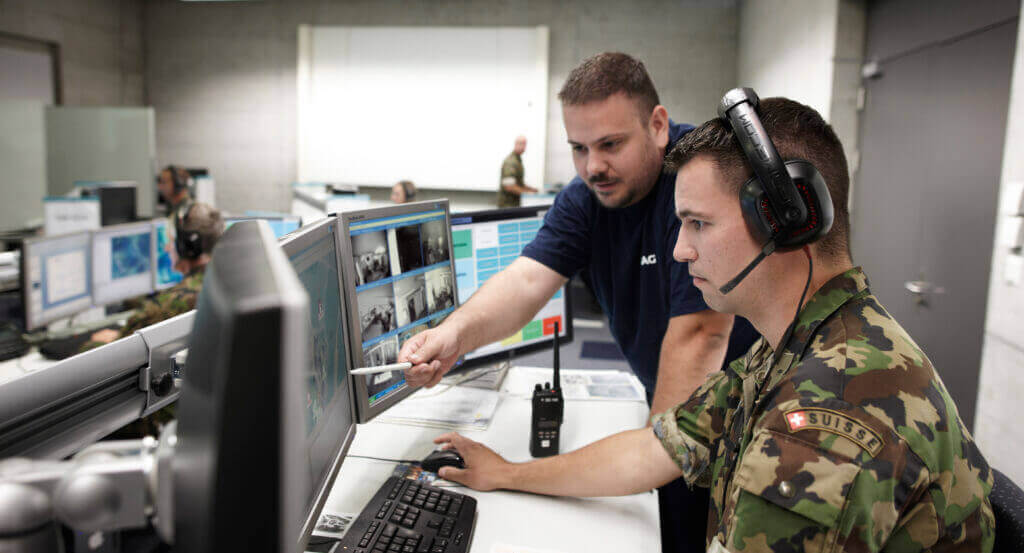 In the first half of the year, the Ruag International armaments group posted a strong increase in profits. However, not all of the results were operational.
Swiss defense group Ruag International is in a transformation phase, and this clearly left its mark on the half-year results. Profit rose by 266 percent to 92 million Swiss francs, the group announced on Tuesday.
Operating profit at EBIT level also rose by 274 percent to 100 million Swiss francs.
Sales rose by only 1 percent to 581 million Swiss francs in the first half of the year. However, revenues were up 7 percent when adjusted for foreign currency and divestment effects.
Many sales
Both sales and results were strongly influenced by the divestment of the Simulation & Training business, it added.
"In the first half of the year, we achieved important milestones with the sale of Ruag Simulation & Training and the sales agreements for Ruag Ammotec and Ruag International Australia, thus underlining the realignment," the recently appointed Group CEO André Wall was quoted as saying in the communiqué.
Ruag International, however, is reporting full order books.
Amazon order sky high
The order book increased by 6 percent to around 1.2 billion Swiss francs. The Group achieved this thanks to an order intake that rose by 21 percent to 680 million Swiss francs in the period under review. The contract signed with Amazon to manufacture several satellite dispensers – which would transport 3,236 satellites into orbit and deploy them there with pinpoint accuracy – also contributed to this.
The outlook for the full year is actually not bad. Demand for the space and aerospace business is still expected to be stable, it said. However, due to the loss of sales from the divested businesses, Ruag International expected significantly lower sales in 2022.
09/06/2022/kut./ena.
Profit triples at Ruag International