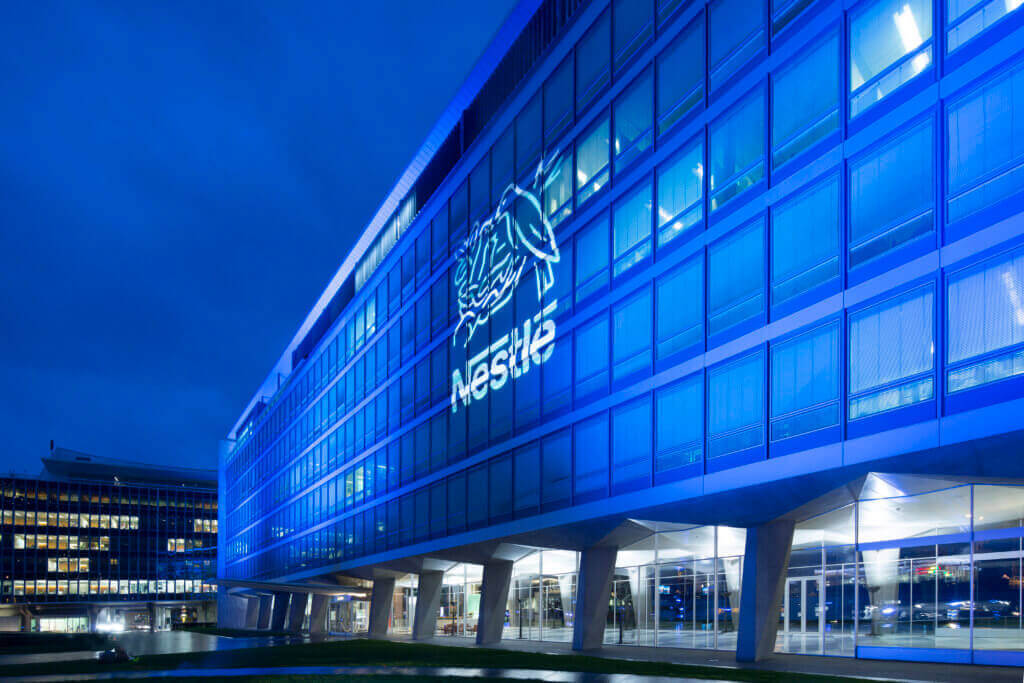 Swiss food company Nestlé has achieved striking sales increases in the first three business quarters. Only one segment is treading water.
The world's largest food company, Nestlé, increased sales by 9.2 percent to around 69 billion Swiss francs in the first nine months of the current financial year. Organic growth amounted to 8.5 percent.
However, around 7.5 percent of this was due to price increases, the Vevey VD-based company announced on Wednesday morning.
U.S.A. and China grow
Revenue growth was particularly strong in the North America region as well as Latin America. Sales rose 11.2 percent to 19.1 billion Swiss francs and 16.6 percent to 8.6 billion Swiss francs, respectively.
Even the Greater China segment was up 7.2 percent to 3.8 billion Swiss francs.
In the third quarter Nestlé Health Science also completed the acquisition of Puravida in Brazil and The Better Health Company in New Zealand, it added.
Sales growth in this segment with healthier nutrition products was therefore around 48.6 percent to 4.8 billion Swiss francs.
Problem child coffee
The only major downer identified by muula.ch was coffee capsules within the Nespresso division. Revenues in this area stagnated at around 4.7 billion Swiss francs.
Although Nestlé raised prices for Nespresso by almost five percent in the first nine months, exchange rate deteriorations (-2.5 percent) and negative real internal growth (-1.9 percent) almost completely offset any positive effects.
Typical explanations
As is so often the case with companies, external factors have to be used to explain such negative developments. According to the communiqué, the food group blames supply chain problems, among other things, for their weaker real internal growth.
However, the fact that the basis for comparison in 2021 was particularly high is not missing from the reasons for the negative development. Perhaps, however, the end of the growth phase has simply been reached for Nespresso capsules in view of competing products and market saturation.
Group CEO jubilant
Overall, the Group is very pleased with the developments. "We continue to have confidence in the strength of our brands, in our operational execution and in the underlying dynamics of our product categories. This positions us well to deliver future growth," Nestlé Group CEO Mark Schneider is quoted as saying.
The maker of KitKat, Milo, Nespresso, San Pellegrino & Co. has even gone so far as to upgrade its full-year outlook for 2022: The group's management now expects organic sales growth of eight percent and an underlying operating profit margin of 17 percent.
There will be increases both in earnings per share at constant exchange rates and in capital efficiency. So that's something good to chat about over a coffee.
10/19/2022/kut./ena.
Problem child brewing for Nestlé's box office hit