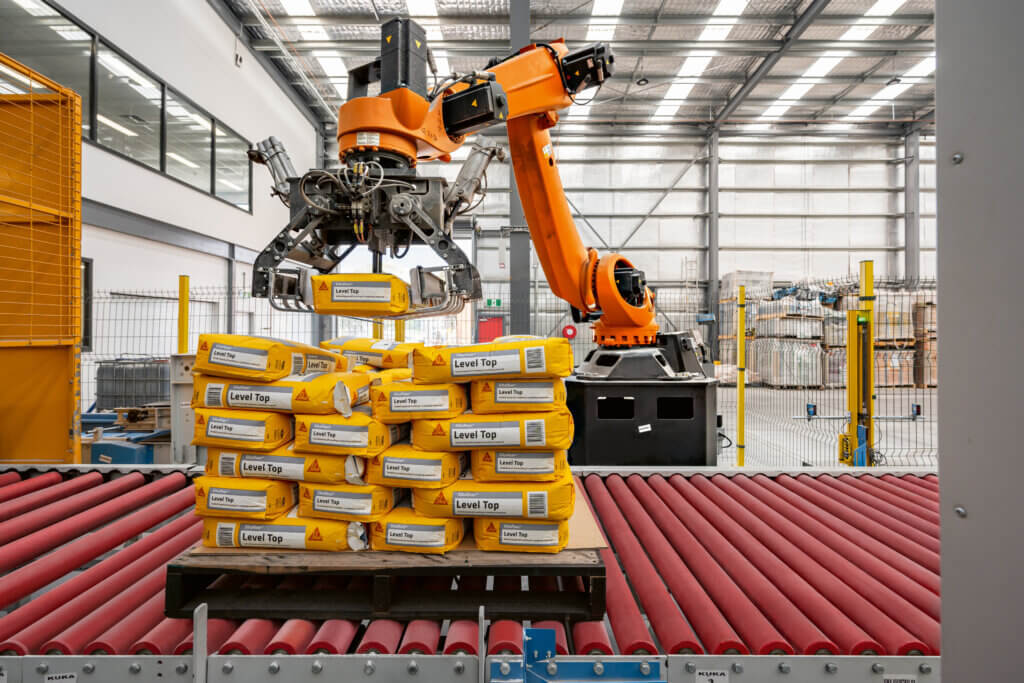 The construction chemicals group Sika is a good example of how companies have to position themselves. Business is booming, even though the whole world is talking about a crisis.
The call received by the muula.ch editorial team was unusual. The CEO of a large corporation inquired about the state of the company and the new media project. But the main interest was in the mood among Swiss companies.
The CEO wanted to know what other companies were saying about their situation.
That call to the muula.ch editorial team is an example of how many Swiss company bosses are currently feeling. Business is actually going well, but everyone is talking about the crisis.
Enormous growth
This is particularly evident in the case of the construction chemicals group Sika, which presented its quarterly results on Friday.
In the first three quarters, sales of the construction chemicals group increased by 16.6 percent to around 8 billion Swiss francs. Operating profit at Ebit level increased by 16.8 percent to around 1.2 billion Swiss francs.
And the bottom line was a net profit of 886 million Swiss francs, an increase of 15.8 percent compared to the same period of the previous year.
Americas region booming
Sales growth in the first nine months in local currencies amounted to 18.5 percent. Of this, 15.1 percent was attributable to organic growth. Acquisitions contributed the remainder of 3.4 percent, according to a Sika presentation.
All regions grew both in Swiss francs and in local currencies. The Americas region stood out in particular, with sales growth of more than 30 percent. The 9-month operating profit also reached unprecedented heights.
Jumping on megatrends
Sika impressively demonstrates to Swiss companies how they must position themselves. Megatrends such as advancing urbanization, climate change, increasing scarcity of resources, demographic development and technological progress all contributed to the company's success.
Maintenance work on buildings, for example, has to be carried out regularly. This, regardless of whether there is an economic downturn or a coronavirus pandemic, the company explained.
Urbanization as well as denser construction is also helping Sika increase demand for its aggregates. On top of that, Sika sees a huge need for infrastructure even in developing countries. This would even have to meet international standards and therefore push business even in such regions.
Diversification in business
Sika has another mainstay outside the construction industry, for example in the manufacture of vehicles. Here, too, trends are helping, as lightweight construction, e-mobility and even the race to catch up after production pauses during the coronavirus pandemic are increasing demand for Sika's super adhesives which are used, for example, in car windshields.
The number of vehicles produced will soon return to the 95 million units per year – the same as in 2018, before the outbreak of the coronavirus crisis, he said.
In all of this Sika aims to achieve high margins and is little fazed by the pressure to cut costs in the automotive industry.
Takeovers with Swiss money
And last, but not least, Sika hardly misses an opportunity for acquisitions. The Baar-based company buys what is available on the market and makes sense. The focus is on expanding distribution channels or technology.
The strong Swiss franc actually comes in handy for acquisitions.
It turns out that companies with a broad regional and product base have practically nothing to fear from recessions. Even when the whole world is sitting at home, as during the coronavirus pandemic, or when unemployment rises sharply somewhere, Sika has hardly anything to fear.
In such cases, major construction projects are somewhat reduced, but private customers literally run to the hardware stores and ask for Sika products for repairs to their real estate or properties.
Rosy prospects
Sika management is therefore quite optimistic about the future. Sales are expected to continue to rise by more than 15 percent in local currencies and will soon exceed the magic mark of ten billion Swiss francs. Operating profit at the Ebit level is even expected to increase disproportionately, as the company confirmed on Friday.
So company bosses don't really need to make a lot of phone calls and ask about the situation at other groups. The orientation of the Sika Group as well as the figures speak for themselves and show how things will go in the future.
21.10.2022/kut./ena.
Sika Group shows Swiss companies the way