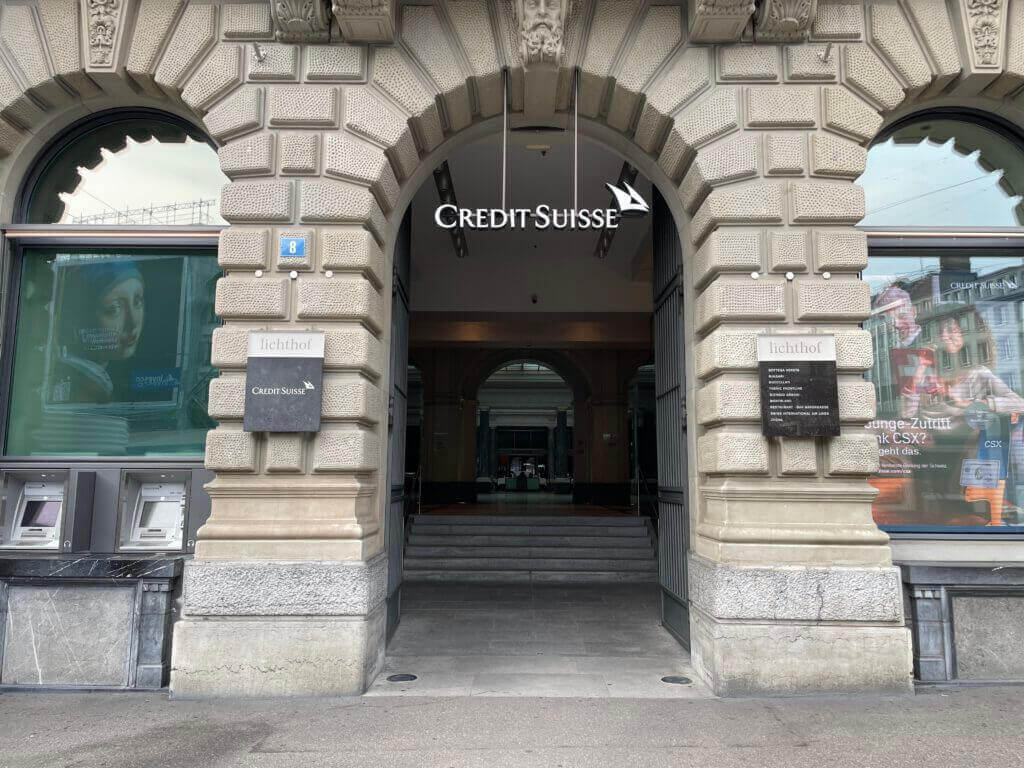 Credit Suisse is in deep trouble. The former top manager of the big bank and also of UBS, Oswald Gruebel, points out positive and wrong decisions.
Former top manager of Swiss banks, Oswald Gruebel, helps his old employer Credit Suisse (CS). "The bank is currently massively undervalued," he stated in an interview with "SonntagsBlick."
The stock market value corresponds to only a quarter of the bank's book value, i.e. the enterprise value according to business figures, the financial expert went on to explain.
"Valuing CS at only ten billion is a panic reaction. The share price will stabilize again at a higher level," Gruebel expressed his conviction.
Speculators at work
The market is all about making money, anyway, he stressed. There are hedge funds that are shorting, i.e. betting on falling prices, he added.
"At CS, hedge funds were definitely at work – and have been for quite some time," Gruebel said. They were talking to analysts and journalists to create the right climate for falling prices, he also extrapolated.
"The recent slump in the share price is due to rumors and untruths that have been spread by certain media," Gruebel elaborated in that regard.
The allegations that CS is on the brink of collapse and urgently in need of new capital have no basis whatsoever in view of the core capital ratio of 13.5 percent, said the experienced bank boss, commenting on the situation.
Gigantic management errors
However, the former top manager of Swiss banks hardly leaves a good hair on his successors, because the misery at the Swiss bank is not only due to hedge funds. Brady Dougan, who led CS from 2007 to 2015, was only interested in investment banking.
"Actually, he should have been made head of investment banking again at the end of 2009," Gruebel said. "Private banking or Swiss business were not a priority for Dougan," the German criticized.
Wrong team
On top of that the CS board of directors had failed to turn the bank around when it was still doing very well, the former Credit Suisse chief further stressed.
Group CEO Tidjane Thiam, who came from the insurance world and had little idea of banking, and Urs Rohner as Chairman of the Board of Directors, who is a lawyer, were "clearly the wrong combination."
However, it was not easy to find a CEO who could cover all lines of business and knew all the risks of international banks, Gruebel said, somewhat defending CS. But with the new boss around Ulrich Körner and Chairman of the Board Axel Lehmann, experienced managers were at work who also knew CS well.
Common sense needed
Moreover, the billion-dollar graves for the big bank, Greensill and Archegos, should never have passed the risk assessments. The Greensill risk, for example, would have stood out with common sense.
"You can't pre-finance something to a company that has questionable credit ratings that don't exist in the first place," the former bank executive criticized.
"If the normal interest rate is three percent and you are offered eight percent, you have to ask yourself, how that can be?"
"It means, in fact, that you are buying something with a much lower credit quality, or that you are giving up the optionality – the time premium," the 78-year-old explained, somewhat technically.
Adapt communication
And Gruebel has one more piece of advice for companies. All companies probably need to consider a new media strategy regarding the announcement of future plans, he said.
After all, given the speed of today's media, it's not a good idea to hold off the public for long on specific strategy adjustments, he said.
"For example, you could say, 'The plan won't come until the end of the month.' But we can already say in which direction it is going," he stressed. Otherwise, after all, there would be nothing left to do but manage rumors, Gruebel also told "SonntagsBlick," immediately poking his finger into another CS wound.
09.10.2022/kut./ena.
Oswald Gruebel jumps to the rescue of Credit Suisse