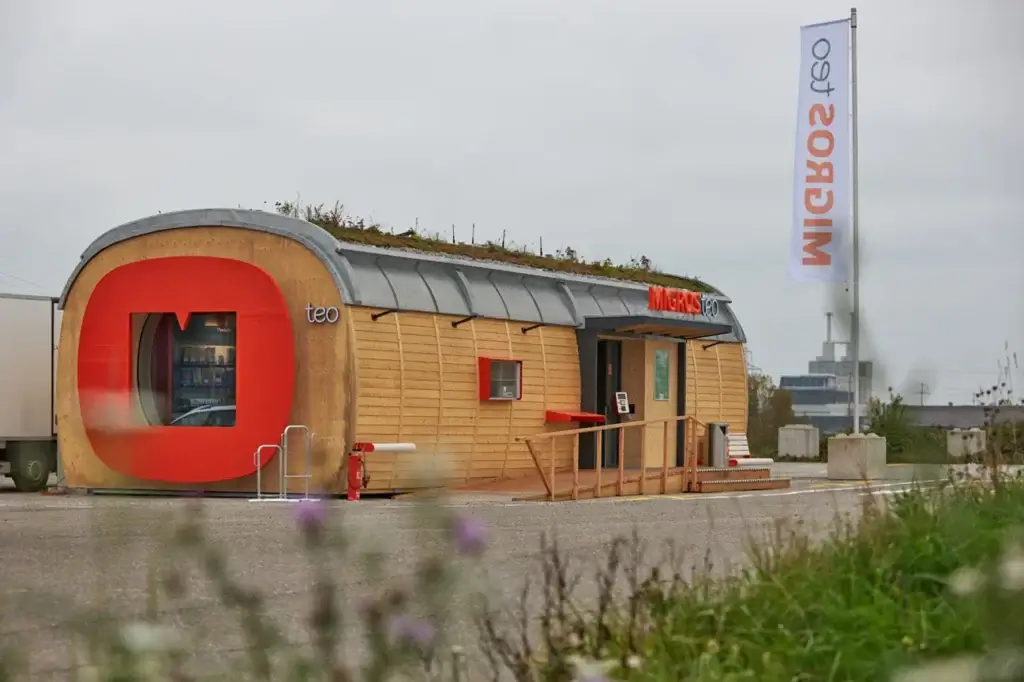 Retailer Migros has opened its first store without sales staff. But that's not the only special feature at Migros Teo.
Retail group Migros has begun testing a new store concept. Migros Ostschweiz has launched a pilot project in Buerglen (TG) with a new shopping format that does not require sales staff, the retail giant announced in a media release on Wednesday evening.
At the so-called Migros Teo customers can find a basic assortment for their daily needs and can shop around the clock when it suits them best, it added.
Spontaneous purchases
On Thursday morning at 9:00 a.m. customers started shopping at the first Migros Teo on the main axis between Buerglen and Weinfelden.
There, customers can find a basic assortment of more than 800 products on 50 square meters, including regional items. The Coop competitor explained that this would cover daily, spontaneous needs. However, the selection is significantly smaller than at a regular Migros store.
Bicycles and dogs
The store manages without sales staff, which is an absolute novelty. This enables the retailer to significantly reduce the cost factor of employees. Only a two-man team overseas fresh food and orders for the store every day.
But the concept, which does almost without staff, is not the only special feature. According to the communiqué, Migros Teo also offers customers a box for exchanging books, a bicycle mending station and even a shelter for dogs.
Providing security
Migros Teo will also be a meeting place for bees and other insects: Its green roof helps promote biodiversity.
But you can't just walk into the store. Access is possible via common debit and credit cards as well as via the Cumulus QR code.
For security, however, the new Migros Teos are video- and sensor-monitored.
12.10.2022/kut./ena.
Migros launches futuristic store concept