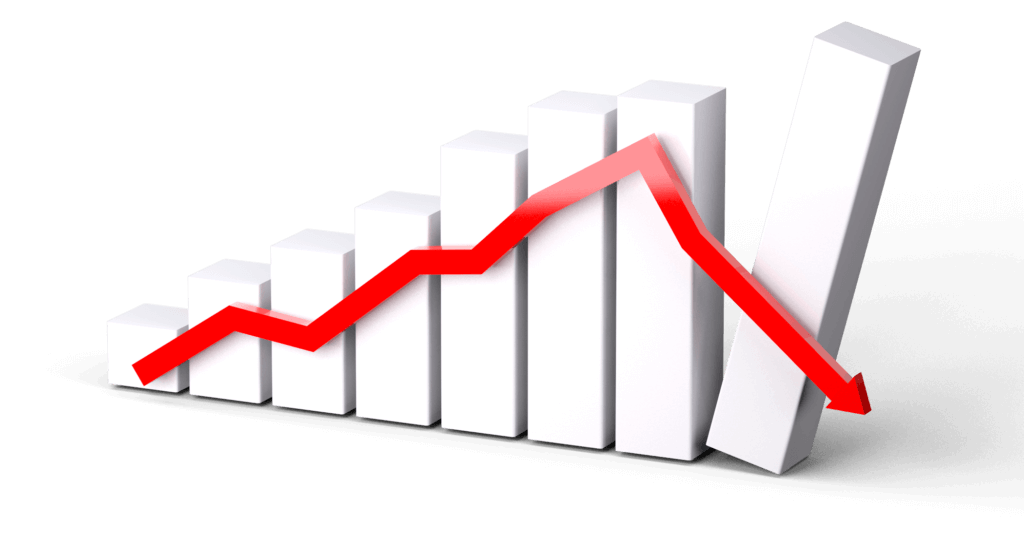 The federal government's pension fund, Publica, missed adjustments in its investments. The implications for those affected are enormous.
It is hard to believe what the federal pension fund Publica announced today, Tuesday. The net losses amounted to about 9.6 percent in the past fiscal year, as the government pension fund announced.
This means that those responsible for one of the largest pension funds in Switzerland have lost almost ten percent of the invested capital with their investments.
Lots of money vanishes
The negative development on the almost 40 billion Swiss francs in capital investments affects both active and pension beneficiaries, it said. In absolute terms, the pension funds have squandered around four billion Swiss francs on savings.
The closed pension funds with an equity portion of 10 percent achieved a performance of -8.0 percent, the open pension funds with an equity portion of a good 25 percent a performance of -9.7 percent.
Only pensioners are insured in the closed pension plans. In the open pension funds, both employed and pensioners are insured.
Funding ratio below 100
Due to the negative performance, the estimated consolidated funding ratio across all pension funds is 96.7 percent. This means that the obligations are no longer 100 percent covered by assets. So these are not good signs.
Bonds had the greatest negative impact in 2022. With a total return of almost -12 percent, they contributed a negative amount of -6.3 percent to the total return of -9.6 percent.
The contribution of equities to the consolidated total return of -9.6 percent was -4.1 percent.
Precious metals just positive
But it's not all bad news. The result of real estate had been positive at least also in 2022: Directly held Swiss real estate yielded 3.9 percent at year-end, and foreign real estate funds returned about 14 percent on a currency-hedged basis.
For diversification reasons, Publica invests part of its assets in precious metals such as gold and silver, according to the communiqué. Precious metals had ended 2022 just positive, however, with a return of only 0.6 percent.
Help with inflation
And there is another comparatively positive news from Publica, whose policyholders and pension generators will certainly have to tighten their belts.
An analysis had already shown in 2021 that it was very likely that inflation would be higher in the next ten years than in the previous decade.
And in an inflationary environment, real assets tend to yield better than nominal assets. This was one reason why the fund committee decided to reduce the relatively high proportion of bonds and instead increase the proportion of tangible assets and exchange-traded shares.
In other words, things could have been worse without these adjustments.
Long time for adjustments
The expected return in the medium and long term is higher compared to the former investment strategy, the statement added. However, the implementation of the new investment strategy was deliberately staggered and took up to 4 years for individual illiquid asset classes.
How good or how bad the result of the past year of Publica actually looks, however, will only become clear at a later date.
Thousands of public servants
Indeed, the federal pension fund does not intend to publish further details on its 2022 annual results until its annual report, which is due to be published in mid-April 2023.
Publica serves about 68,000 insured persons and about 42,000 pension recipients of the federal administration, the ETHs, as well as other decentralized administrative units and about 70 organizations that are related to the federal government or fulfill public tasks of the federal government, a canton or a municipality.
17.01.2023/kut./ena.
Federal pension fund squanders around four billion