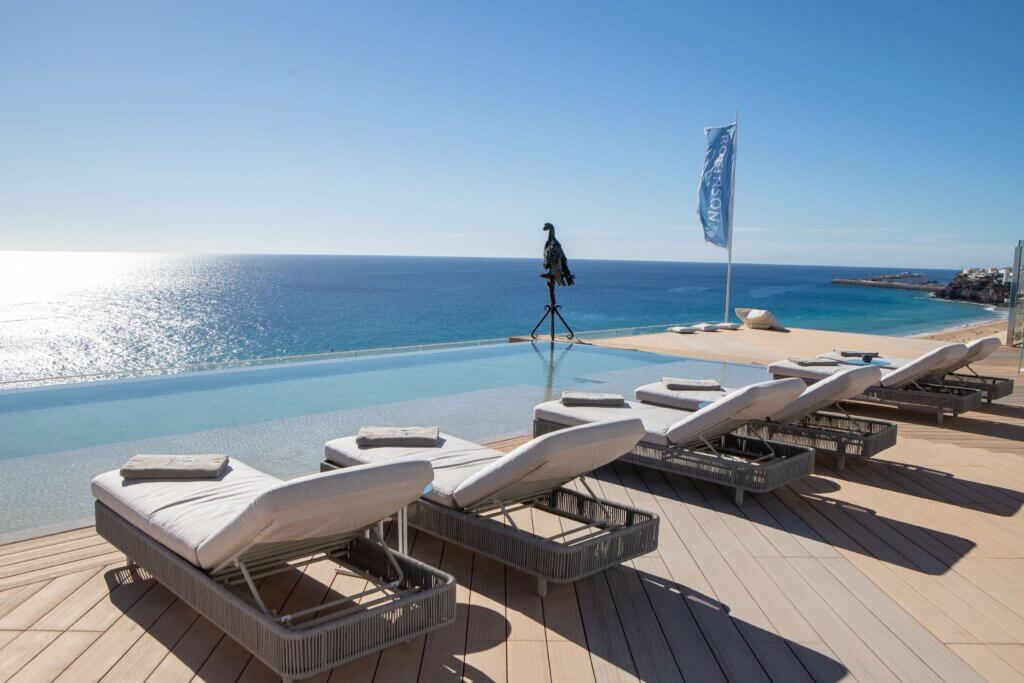 The tourism was hit hard by the corona pandemic. However, travel providers, such as Tui Suisse, are getting back on their feet and surprising with data on customer behavior.
The tourism industry has experienced an intense summer after the corona virus pandemic subsided and is also looking to the future with renewed confidence.
"The development of demand is heading towards normality," is the credo of Tui Suisse, the third-largest tourism company in the Swiss market, in a media release on Friday.
Better than before
Across all business segments around 80 percent of the pre-pandemic volume, i.e. of the 2019/2019 financial year, had already been achieved in the 2021/22 financial year that ended at the end of September, it said.
However, in some destinations, such as Greece, things are already going much better and the pre-crisis level has even been exceeded, the managing director of Tui Suisse, Philipp von Czapiewski, also told the media.
For the winter season the tourism group sees rising bookings, especially on long-haul routes. "We see clear signs of relaxation and normalization in booking behavior," he continued.
Longer-term planning
That's also where it gets exciting, he said, because in terms of bookings, for example, the tendency toward short-termism is once again declining somewhat. This is good for travel providers in that they can plan better.
While the average booking time before departure was around two months in 2021, it is now just under three months, according to Tui Suisse, approaching the pre-pandemic level of around four months.
And while cruises were generally booked on a long-term basis before the pandemic, there was still a trend towards short-term bookings in the current winter, with trips to the Caribbean and the Canary Islands being the most popular.
Money is looser
But booking behavior is not the only positive news. In terms of customers' willingness to pay, a catch-up effect is still noticeable, Tui Suisse continued.
On average, customers are spending 10 to 20 percent more on their winter vacations than before the pandemic. This was felt, for example, for a longer stay at the destination, for a higher hotel category or for the choice of a higher-quality destination, such as the Maldives. So a little more luxury is sought.
Back in the black
The bottom line is that Tui Suisse, with more than 50 of its own travel agencies in German- and French-speaking Switzerland and more than 450 travel agency partners, is back in the black. As for all tourism providers, the corona years were years of losses.
But now the Swiss unit, i.e. Tui Suisse Ltd., has returned to profitability, von Czapiewski confirmed to muula.ch.
In this respect, not only are more vacation guests recovering at the travel company, but business has also recovered. There has been a double recovery effect, so to speak.
Maldives and Mexico
Which destinations are this winter above all 'in' and where Swiss could therefore meet up with their neighbors from the homeland? Tui Suisse had already announced it in September and muula.ch had reported on it. The booking trends had consolidated, it said in this regard.
On the short haul these were the Canary Islands, Egypt, Cape Verde, Turkey and Portugal. On the long-haul Thailand, Maldives, the Dominican Republic, the United Arab Emirates as well as Mexico would lie up-to-date in the trend.
Personal advice
In addition to all this, there has been a marked increase in bookings of luxury travel in Switzerland, which Tui Suisse offers mainly under the Airtours brand and which can be booked, for example, in Zurich near Bahnhofstrasse in a chic Travel Boutique with personal advice.
In addition, tourists want to experience a lot on their trips, which is why the Tours & Activities segment is again doing extremely well. According to Tui Suisse, stargazing with experienced astronomers in exotic locations is a popular new trend.
Focus on sustainability
But watching turtles hatch from eggs or visiting an organic olive farm or an eco-winery also went down well with Swiss customers.
26/11/2022/kut./ena.
Double recovery effect at Tui Suisse