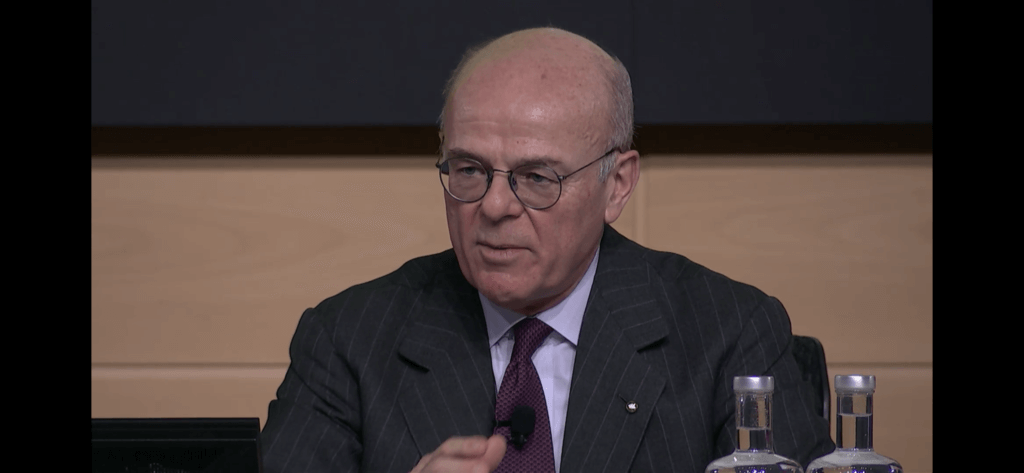 Global group Zurich Insurance has set itself new strategic goals. All activities of the insurer will be subordinated to exactly one point.
Zurich Insurance Group CEO Mario Greco actually made this clear announcement at the end of his presentation.
"We will become the most profitable insurance company in the world by 2025," he said. That, of course, was a real doozy at the Zurich Investors Day. But it is precisely this goal to which the top manager is subordinating everything, trumping competitors such as Allianz, Generali as well as Axa.
First, revenue growth is to increase and thus generate more profit. This is to come from private and corporate customers, the administration of the Farmers Business and the life sector. All thanks to the expansion of distribution capacity.
Quality of business
Second, Zurich not only wants to increase premium income, but also to raise profit margins in general. The Zurich Group's main focus here is on growth in the private customer business. This is, where profitability has been somewhat lacking recently, and in unit-linked life insurance.
And thirdly, the quality of the portfolio should improve in general. Here, too, Zurich is of course planning to increase profits.
New quality of service
But these are not the only measures Greco explained to the media and dozens of financial analysts on Wednesday. The focus on customer needs should help the company move forward overall, such as expanding its service capabilities, he said.
But the CEO also wants to boost innovations such as 'green' unit-linked life insurance, which Zurich was the first company to launch in the market. However, the focus is not on innovations, per se, but on those that increase the benefits for customers.
Sustainable – but different
On Wednesday the management also spoke about what it means in concrete terms by 'sustainability'. Greco thinks it would be wrong to abandon a customer simply because it does not work in an 'environmentally friendly' way. "Then other companies will simply do that business," he explained.
Rather, he said, Zurich wants to accompany its customers on the path to sustainability, and in that process, of course, increase the Zurich-based insurance group's profits once again.
Constant capitalization
All in all, Greco and long-time Chief Financial Officer George Quinn backed up their approach for the coming years with tons of key figures. It was noticeable that the capitalization was still left 'merely' at 160 percent with a view to the solvency ratio in the Swiss Solvency Test SST.
In the third quarter, Zurich Group had easily achieved over 250 percent, as was also reported by muula.ch. However, this SST ratio is now apparently to be kept constant over the volatility of several years, and there management is cautious.
Stock market beams
In any case, the clear message was well received by the capital market. Investors grabbed Zurich securities and increased the share price by about 2 percent to 434 Swiss francs.
And this is actually the best proof that Zurich Insurance is indeed well on its way to becoming the world's most-profitable insurer.
11/16/2022/kut./ena.
A clear message from Zurich Insurance