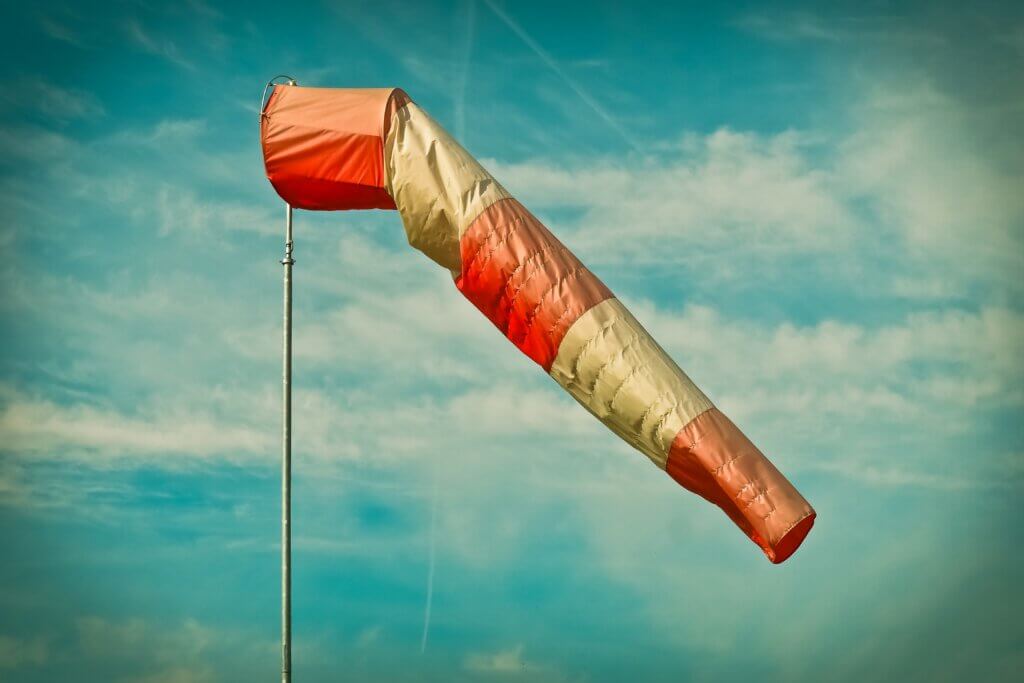 Switzerland's imports and exports have been characterized by growth. But the global economy is also slowing down Swiss trade – although one country can still be relied upon.
After two consecutive months of growth the picture in Switzerland's foreign trade has turned. In October 2022, for example, exports fell by 1.1 percent on a seasonally-adjusted basis. In real terms, i.e. taking inflation into account, the decline was as much as 1.8 percent.
Imports also fell, dropping 1.4 percent over the month, according to the latest figures released on Thursday by the Federal Office of Customs and Border Security (BAZG). In real terms, imports fell by 0.8 percent.
Fewer machines
While a broad range of goods were affected by declines in exports, chemical-pharmaceutical products weighed on the overall result for imports.
In detail, exports of machinery and electronics fell by 78 million Swiss francs and 2.8 percent respectively, after having increased in the two previous months. So the weaker global economy is now having an impact. And with the strength of the Swiss franc, goods from Switzerland are not exactly cheap at the moment, either.
Shipments of watches, i.e. Swiss luxury and low-priced goods such as Patek Philippe or Swatch, (-4.3 percent) and metals (-2.7 percent) were also down. The latter even confirmed its negative trend since the all-time high in May this year.
U.S.A. booms
The biggest setback, however, was suffered by vehicles, which fell by 125 million Swiss francs, or 26 percent. This category had still been soaring in the previous month.
Geographically, only exports to North America increased by 5.2 percent. The U.S.A. was the main driver, with an increase of 7.3 percent. Asia reported a 4.7 percent decline compared to the previous month, while sales in Europe shrank by 1.9 percent.
In Asia, the main drag was a drop in shipments to China, which fell 8.5 percent. The Customs Administration pointed out that this was the third decline in a row.
Bitter pills
In terms of imports, the decline in chemical-pharmaceutical products was half a billion francs, or 8.8 percent. This had a strong impact on the overall result. Medicines were particularly affected, shrinking by a fifth, or 565 million Swiss francs. In the previous month, these had actually increased by a third.
Developments in the three most important procurement markets were mixed: while imports from North America and Europe fell by 3.7 and 1.2 percent respectively, those from Asia rose by 3.3 percent to a new high.
The trade balance closed with a surplus of 3 billion Swiss francs. It was the highest in the past six months. So more goods are now exported than imported.
Gold from U.K.
The BAZG authority still makes additional data on Russia. Imports from the state to Switzerland showed a value of 99 million Swiss francs in October 2022. Of this, 91 million Swiss francs was gold of Russian origin (1671 kilograms) imported from the U.K. to Switzerland.
Thus, gold imports from Russia increased when compared to previous data, as has been also reported by muula.ch.
However, those gold imports met the requirements in force at the time of import, it said. Exports to Russia amounted to 286 million Swiss francs, of which 240 million Swiss francs concerned the chemical-pharmaceutical division.
11/17/2022/kut./ena.
Wind shifts in Swiss foreign trade