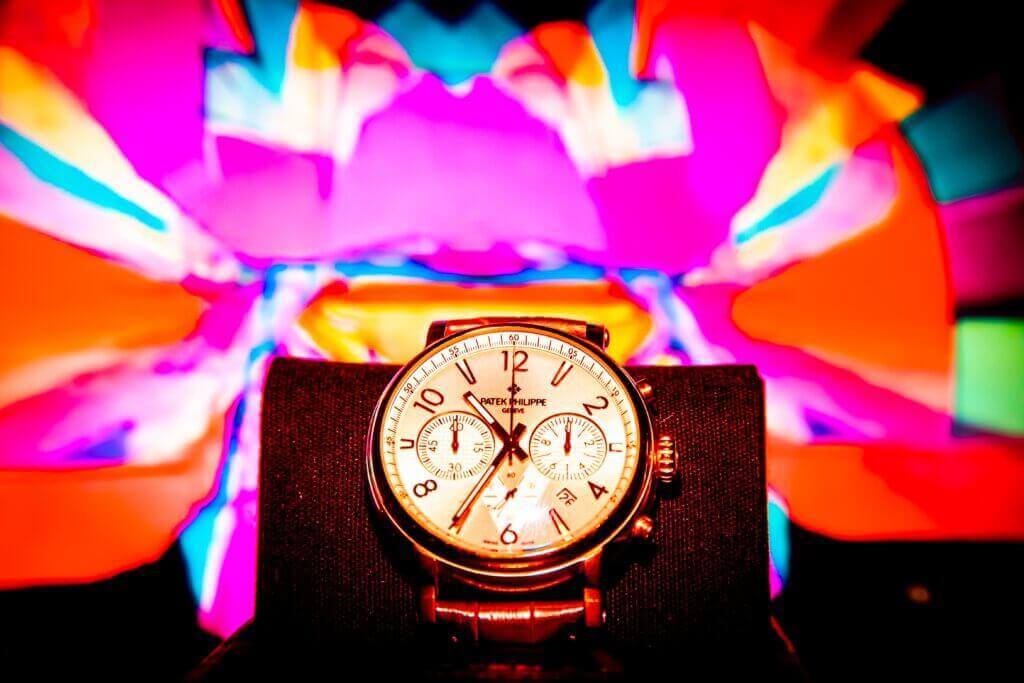 At first glance, the book «Watches as an Investment» only seems to be of interest to investors. But it is by no means so.
'A book should not only be judged by its appearance' goes a well-known bon mot. Rather, it is the content that counts, and this is exactly what applies to «Watches as an Investment» by Michael Brückner, which has been published in German in a completely revised and updated edition by Finanzbuchverlag (FBV).
The work is almost a thriller, and with every page of reading more and more secrets about luxury watches and the collecting of fine wristwatches are revealed, which is often incomprehensible to outsiders.
Loss of value by 50 percent
Many sentences by the author can amaze the readership and there is also some valuable information for watch enthusiasts. A brand new timepiece loses 40 to 50 percent of its value, even if it is only worn once.
That's unbelievable and shows that investors really need knowledge in this area and cannot simply buy their way out.
What is also astounding is the finding that, in the case of watches with potential for appreciation, it is above all the 'inner values' that count and that it is a basic requirement that the timepieces are «Swiss made». Author, Brückner, is convinced that this will not change in the future either.
Sustainable element
And on top of that it is surprising that mechanical wristwatches are really sustainable because – as long as they are properly cared for and regularly checked – they can even be passed on to grandchildren without «mountains of used batteries» arising, which would be caused by quartz watches, for example.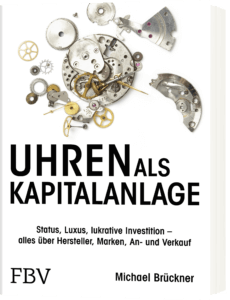 Michael Brückner: Watches as an Investment. Finanzbuchverlag (FBV), 3rd completely revised and updated edition, Munich 2022. 351 pages, CHF 51.90.
In addition to a lot of specialist knowledge of the most well-known luxury watch brands, their 'inner values', the history and a brief assessment by the author, the book also contains numerous stories about the noble tickers and these are always worth reading.
The author not only tells of the secrets of the former 'Baselworld' Watch and Jewelry Fair, but also, for example, of a watch collector who is almost 100 years old and who is said to have said the sentence in his Hessian dialect: «The watches and the Lebberworscht are still unexplored today». Readers can probably hardly keep from laughing, but it clearly illustrates how much potential there is in the whole matter.
Concrete buy recommendations
Ultimately, it shows how big the industry around the passion for collecting has already become. Because from safe storage locations and good buying and selling platforms, to suitable insurance and the targeted launch of special editions, business editor Brückner practically goes into the most diverse aspects of the masterpieces.
The author even gives laypeople who are flirting with a purchase tips on how to identify counterfeits relatively quickly.
And finally, a watch lexicon at the end of the book and a little gold knowledge contribute to a better understanding of technical terms or complex topics.
Topic excluded
The only downer in the work is that the author practically does not go into current developments such as tokenization and aspects of non-functional tokens (NFTs) in the crypto era of watches, which is just the case when a book is revised recently noble watches play a role.
This is probably due to the age and the additional complexity of the matter. But especially when trading luxury watches in the crypto world, where many investors simply participate in an outrageously expensive collector's item via the blockchain, this would have been particularly interesting for newcomers with smaller budgets.
However, the readership is likely to overlook this aspect, as the reading and Brückner's stylish choice of words both offer pleasure. Who would have thought, looking at the book from the outside, that wristwatches could also be described as 'luxury timepieces' or as 'precious or noble tickers'!
08/03/2022/kut, ena.
«Watches as an Investment» – A Book with the Wrong Title