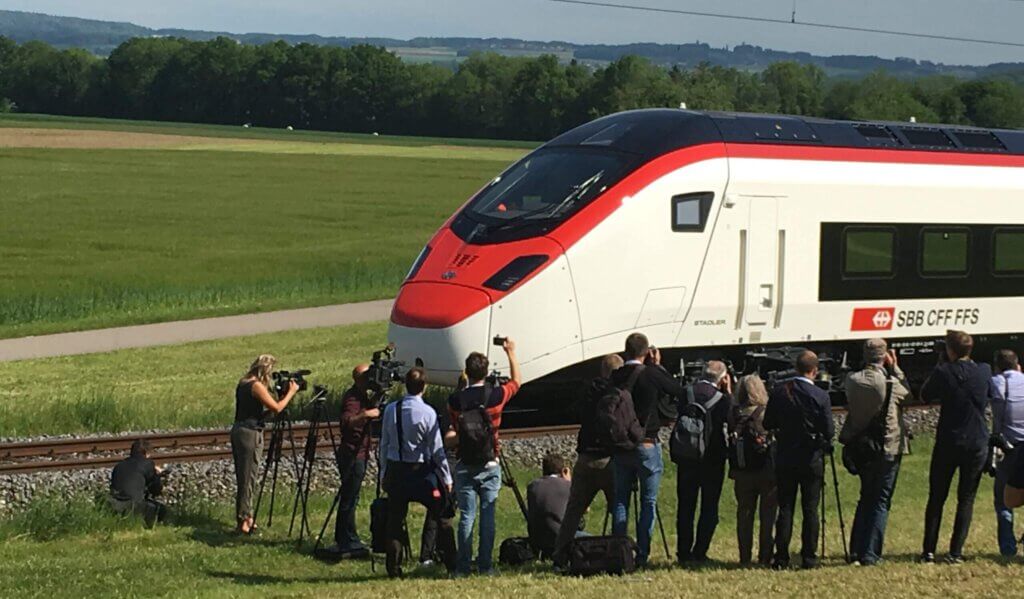 Swiss companies are facing challenges like inflation and the energy crisis. For energy-intensive companies it could even mean the end.
The interview of Peter Spuhler, the head and majority owner of rail vehicle manufacturer Stadler Rail, received quite a bit of attention over the weekend. But hardly anyone noticed the most important point.
"My private holding company has invested in 14 companies," Spuhler told "SonntagsZeitung".
"I have always bought companies that were struggling," the manager and one-time SVP National Councilor explained. Textile machinery manufacturer Rieter, for example, was on the verge of going out of business in 2008 when Spuhler stepped in, it was said.
Sharp drop in orders
And then comes the sentence that particularly caught muula.ch's eye: "The latest challenge is now Swiss Steel," stated the Stadler Rail boss.
Certainly, in the machinery, electrical and metal industry, incoming orders had slumped by 21 percent in the third quarter, he explained. It was only a question of time before Swiss companies in general came under pressure.
But Switzerland could have an advantage if the Swiss National Bank stops making huge interest rate jumps and production costs in the European environment rise more sharply, the 63-year-old said.
Less quantity in demand
But for energy-intensive companies, such as Swiss Steel, all the alarm lights seem to be on red. What is the current situation there? The business figures for the third quarter speak volumes and back up what Spuhler said.
Sales volumes have already fallen by around 11 percent to 364 kilotons in three months. However, orders on hand at the Lucerne-based steel group fell by an incredible 38 percent year-on-year to 447 kilotons. So this does not bode well.
Plus into mega minus
Sales increased by almost a quarter to almost one billion euros. This was probably due to the fact that customers were able to accept price increases.
However, due to higher raw material and energy prices, Group earnings slumped to a quarterly loss of 37 million euros. In the third quarter of the previous year, this figure was still a profit of 3.6 million euros.
In the second quarter of 2022, there was also a consolidated profit of almost 50 million euros. So things went rapidly into the furnace.
High debt
However, Swiss Steel's equity ratio is only around 20 percent. Equity is currently around 575 million euros. Gearing, i.e. the company's degree of indebtedness, currently stands at 160 percent.
Net debt is almost at the level of 1 billion euros. So the situation could certainly be better.
Bleak prospects
Uncertainties surrounding energy price developments and supplies, as well as a possible economic slowdown, are likely to lead to continued subdued demand and an associated decline in margins, Swiss Steel said of the outlook.
Rail vehicle manufacturer Stadler Rail, based in Bussnang (TG), is itself likely to have an interest in having a leading supplier of special-purpose steel close at hand.
Apparently, however, a rescue operation is now needed. In any case, Spuhler's statement sounds as if he is already drumming up money for the Lucerne steelmakers.
Shares in the steel company, which employs around 10,000 people in more than 30 countries, have already lost around 30 percent of their value this year and are currently still trading at 24 Swiss Rappen per share.
From crisis to crisis
The steelmaker escapes the conversion problem to the strong Swiss franc by reporting its figures in euros.
"Since 2010, we have practically always been in crisis mode," entrepreneur Spuhler went on to explain about the situation as a whole. After the EU debt and currency crises, it practically flowed right into the coronavirus pandemic, he rued.
Now there is even a new phenomenon – namely, there are half a dozen challenges "all at once," he said.
"This makes the whole thing very complex," he stressed to the "SonntagsZeitung," and journalists probably don't always have everything in their view.
28.11.2022/kut./ena.
Swiss Steel rescue probably on the horizon