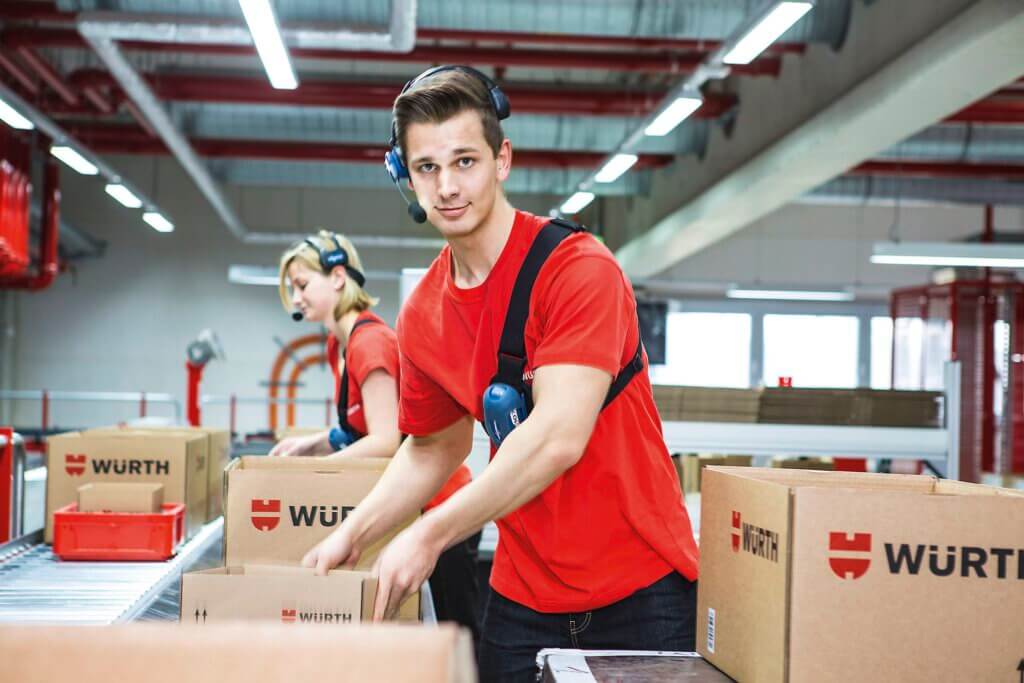 Numerous companies have achieved excellent results so far in the fiscal year and continue to be optimistic. Now there is another world market leader who is confident.
Is the economy tipping or not tipping? That is the big question. So far, things have often been going well for many Swiss companies, as impressively demonstrated, for example, by the results of the construction chemicals group Sika, which muula.ch also reported on.
However, good business is not only a Swiss phenomenon, but also takes place in other countries, such as Germany.
The Würth Group, which is domiciled in Baden-Württemberg, not far from Switzerland and active in the fastening and assembly technology, is a prime example of this.
Mega jump in profits
Indeed, regardless of economic and construction crises, the Swabian Würth Group is expected to increase sales by 17 percent year-on-year in 2022. "We are working on cracking the 20 billion euros sales mark," said Reinhold Würth, Chairman of the company's Advisory Board, in an interview with German newspaper "Welt am Sonntag".
Profits will be "around 1.5 billion euros instead of 1.27 last year," the statement added. That is about 18 percent more.
Early cyclers jump on
The family-owned company based in Künzelsau is the world market leader in the field of fastening and assembly technology. The sales margin in the family business is thus still around 9 percent.
Like the Swiss Bossard Group, the company is a so-called early cyclical. From its growth, one can see how the global economy is developing. The signs are green, as muula.ch recently pointed out.
Next generation on the way
Reinhold Würth had taken over the company from his father Adolf Würth in 1954. A few weeks ago, the Würth Group announced a succession plan for the 87-year-old. According to this, the two sons of his daughter Marion Würth (64) are to move up in the Group.
Despite his advanced age the head of the family would hardly do so if the company was not well positioned.
Benjamin Würth is to become Deputy Chairman of the Supervisory Board of the Würth Group's Family Trusts from January 2023. Sebastian Würth is to take over as Chairman of the Advisory Board of the second Würth subsidiary, Bettina Würth, in January 2025.
German rich list
The Advisory Board is the top supervisory body of the Group with more than 83,000 employees worldwide. With assets of more than 15 billion Euros, the Würths rank among the 15 richest Germans.
If business is going so well for a globally-diversified group and for such a well-heeled family, other companies can certainly show more confidence. They should not be overly influenced by negative doomsday reports, such as those appearing in many places.
22/10/2022/kut./ena.
Further evidence of a flourishing global economy