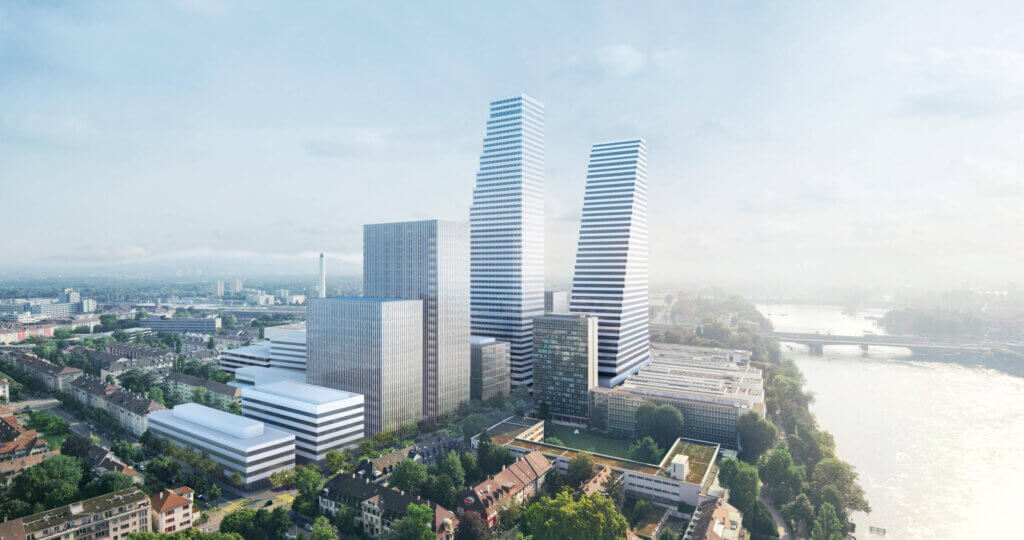 After the coronavirus pandemic, Roche pharmaceutical group nevertheless achieved stable results. This was mainly due to one circumstance.
When European companies make an acquisition in the U.S.A., one can actually assume that sooner or later the investment will turn into a billion-dollar grave.
There are hardly any known cases where buying sprees on the other side of the Atlantic Ocean have turned into lucrative acquisitions.
Purchase in California
But not so with the Basel-based pharmaceutical group Roche, which has made the largest acquisition in the history of Switzerland in the U.S.A. We are talking about Genentech, a biotechnology company in San Francisco.
In 1990, it was Roche's Chairman and CEO, Fritz Gerber, who found the American company to be good and bought a 60 percent stake in Genentech for around 2.1 billion dollars.
Preserving spirit
Gerber also recognized that the innovative biotechnology company needed to be kept on a long leash.
Commenting on the acquisition, the recently deceased top Swiss executive had said that part of Genentech's culture was its special climate of entrepreneurship. "We will be the last to want to stifle that spirit," he had stressed.
Years later, Roche acquired the U.S. company outright for about 47 billion dollars, according to a filing by the U.S. Securities and Exchange Commission (SEC), and the Basel-based pharmaceutical company can only be happy about that – despite the high purchase price.
Billions from Ocrevus
Indeed, as research by muula.ch revealed, the top revenue generators in Roche's pharmaceuticals division come from Genentech's laboratories. In 2022, Roche's pharmaceuticals sales increased slightly by 1 percent to about 45.6 billion Swiss francs, the Roche Group said Thursday.
Of the top-selling medicines, Ocrevus, a multiple sclerosis drug, was in first place at about 6 billion Swiss francs.
Three guesses as to the source of the drug … Clearly Genentech.
Development in the U.S.A.
In second place among the best-selling medicines was Perjeta, with sales of around 4 billion Swiss francs. It also comes from Genentech. In third place, also with annual sales of almost 4 billion Swiss francs, was the drug Hemlibra – you guessed it – also further developed by Genentech.
And so it goes on almost constantly. Number four also with almost 4 billion Swiss francs in sales: Tecentriq from the same San Francisco company.
The total already adds up to 18 billion Swiss francs in annual sales for Roche.
Huttwil becomes famous
Actually, one only needs to mention well-known drug names, such as Avastin or Kadcyla, each with annual sales of around 2 billion Swiss francs from the Genentech forge, to understand the significance and the ingenious idea of manager Gerber from Huttwil in the canton of Bern.
The operating profit of the pharmaceutical division was 14.8 billion Swiss francs. The entire Group made 17.5 billion Swiss francs in operating profit. It turns out that the Genentech music is also playing here.
High net profit
Roche's second major division is Diagnostics, which posted sales of 17.7 billion Swiss francs and an operating profit of 3.3 billion Swiss francs.
The bottom line was a net profit of 13.5 billion Swiss francs.
If one simply assumes as a numbers game that the entire operating profit of the Diagnostics division would also have accrued as a consolidated profit. If there were no financing costs or other expenses or taxes in this segment, Roche would still have a net profit of 10 billion Swiss francs from the Pharmaceuticals division.
Premium Schoggi outperformed
This results in a return on sales of approximately 22 percent. By way of comparison, the premium chocolate group Lindt achieves a return on sales of around 4 to a maximum of 10 percent, as muula.ch recently reported.
Gerber, who was also active at Zurich Insurance, played a good hand when it came to acquisitions.
And because the thanks for successes in the pharmaceutical division are not enough laurels, so to speak: With the acquisition of Boehringer Mannheim for 19 billion Marks, initiated by Gerber, Roche decisively strengthened not only its pharmaceuticals division, but also its diagnostics sector.
Blockbusters everywhere
In addition to this acquisition, taking over the Americans from Genentech and keeping them on a long leash were brilliant ideas. Genentech delivers one blockbuster after another.
Thanks Fritz Gerber – really good top managers are worth every centime of their top salaries. And the next crisis, when Tamiflu & Co. or Corona tests from Roche are needed, is sure to come.
02-03/02/2023/kut./ena.
Roche Group's tribute to Fritz Gerber