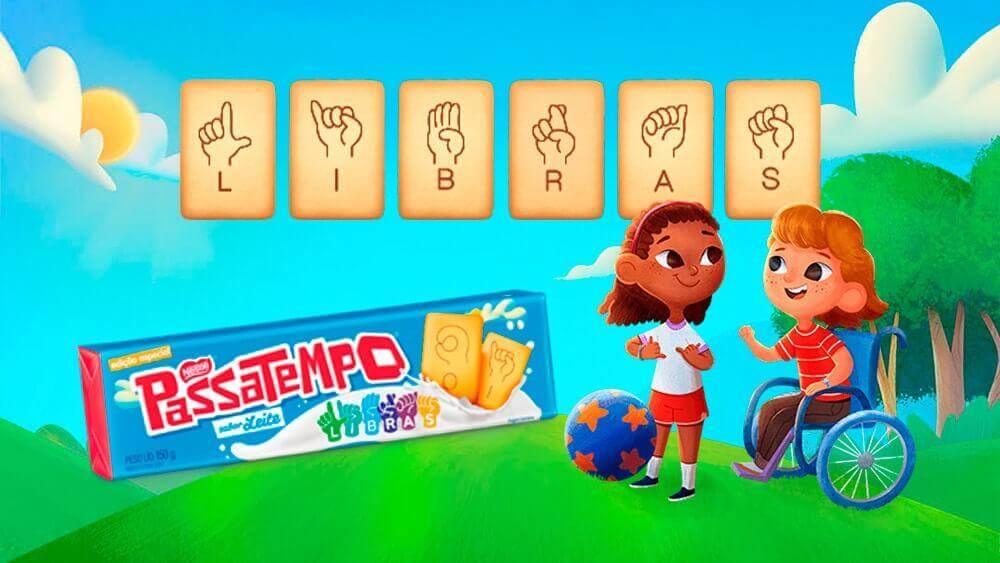 Swiss food company Nestlé has launched a new product of special significance in Brazil. Employees with hearing disabilities have tipped the scales in its favor.
Swiss food giant Nestlé has launched an unusual product at its subsidiary in Brazil. Through its traditional Passatempo brand, which has been around in the South American country for decades, the company launched a special edition of cookies bearing the alphabet of sign language.
This was intended as a measure for 'playful learning and integration' the company said in a media release in this regard.
Ingenious idea
It is a token of appreciation to the employees who use sign language every day at the company and also to the approximately ten million deaf people in Brazil who need sign language every day, the statement continued.
The idea is as simple as it is ingenious. Children as well as adults are playfully introduced to the almost completely unknown world of sign language through the cookies. This is an opportunity to make sign language – Brazil's second official language – more visible, the Swiss food company also announced.
Further education about cookies
At the same time, basic values such as integration and empathy will be illustrated with ordinary cookies, it said.
Without exaggeration, the company's approach is likely to be a trendsetter. With its "Fun and Learning for All" campaign, the company is cleverly using its actually mundane products to draw attention to social problems or to playfully promote the inclusion of people with disabilities, for example, by combining sign language letters on cookies to form words.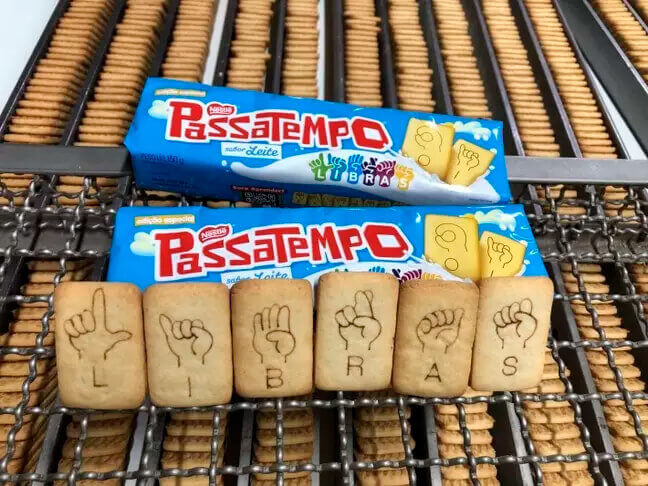 The Nestlé Group has been committed to the integration of deaf people in Brazil for decades, according to the information. In addition to workplaces specially adapted to sign language, sign language interpreters are also available if needed, the company also heralded in its marketing jargon.
Successful coup with future goals
The company wants to be a reflection of Brazilian society, and deaf people are part of that. The company is committed to breaking down barriers, those responsible continued to write. With the alphabet of the deaf on cookies the Swiss company has certainly achieved a coup in this direction in an original way.
The combination of education and everyday products, such as Nestlé's sweets, is a responsible new trend that is sure to make headlines in one way or another in the future.
10.09.2022/kut./ena.
Nestlé sets a new product trend