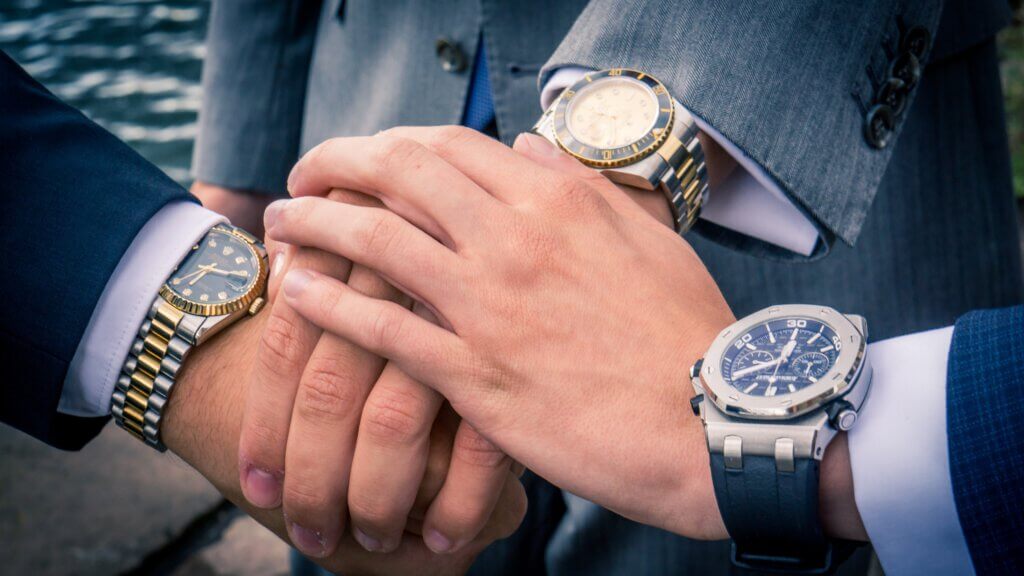 The second-hand market for luxury watches is flourishing. And the problem of authenticity is now being solved by one well-known manufacturer itself.
The second-hand market for luxury watches around models such as Patek Philippe, Audemars Piguet and Rolex is actually not known for its dynamism. But now it has received a huge boost.
Until now, with a few exceptions, the manufacturers of luxury watches left it to the trading platforms around Watchfinder, Watchbox or Chronext to determine the authenticity of the luxury timepieces.
Cooperation launched
But that's all over now. Industry leader Rolex, which is actually known for its slowness, is now moving forward. The company organizes together with the Lucerne watch and jewelry retailer Bucherer the creation of so-called Certified-Pre-Owned luxury watches (CPO), as the business magazine "Bilanz" reported in its current January issue.
This confirms what has been speculated for years.
Market more valuable
Thus the Nobelticker can be resold now with the blessing directly of the luxury manufacturer Rolex as 'authentic and functional'. This is an absolute novelty on the secondary market, which is estimated to be around 21 billion Swiss francs.
Until now it was always said that one could never be 100 percent sure that it was not a Rolex fake.
Testing in Geneva
While Bucherer has now set up an authenticity testing center for pre-owned luxury timepieces in each of its branches and issues warranty certificates for around two years, Rolex will now also issue CPOs directly for Submariners & Co.
Discerning customers need only send their collectors' pieces to Geneva for inspection and general overhaul, or commission them there via the cooperation with Bucherer.
Also abroad
The same standards and quality criteria are applied as for brand-new watches. Then there is a certificate of authenticity with a two-year guarantee from the Rolex manufacturer.
Even in Bucherer stores in the U.S.A. customers can now count on this service. If the approach becomes established, it will be extended to other Rolex dealers, "Bilanz" was further told.
About giving time
The luxury watch suppliers, however, have built in to this whole scheme a brake on the secondary market. The service is offered only if the Nobelticker are older than three years and were acquired through a specialist dealer.
This puts a stop to speculators who buy Rolex watches simply to sell them on quickly at a profit on the secondary market without even wearing them.
Competitors remain tough
Rolex is thus taking a different approach than, for example, top dog Patek Philippe. The president of the renowned watch brand around the legendary Nautilus models, Thierry Stern, recently said in an interview with the "Neue Zürcher Zeitung," which was also reported on by muula.ch, that his company still does not want to issue CPOs.
But if customers ordered a service directly from the luxury manufacturer, they would already have been told whether it was a genuine Patek Philippe or not, Stern reinforced.
Jan. 08, 2023/kut./ena.
Luxury watch second-hand market ticking along