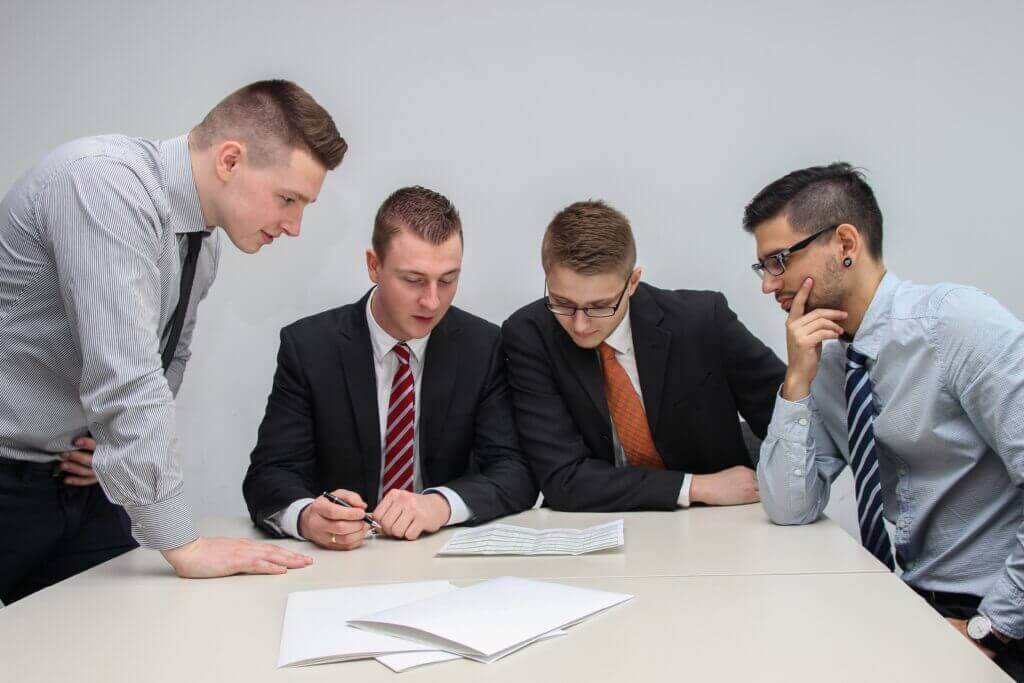 There are many indicators for the gloominess of the economy. But a sign of the times is the non plus ultra.
There are numerous signs that an economy is growing more slowly. Some look to the publication of a country's gross domestic product figures. But since the statisticians' results are published only after a very long delay, this indicator usually comes into the spotlight very late.
Others are therefore increasingly looking at logistics companies or labor brokers. These sectors are regarded as early indicators because companies transport fewer goods and demand fewer staff when the economy takes a turn for the worse.
Crème-de-la-crème of the banks
An absolute signal of a slowdown in the economy is also the developments at financial service providers. If people and companies invest less, and therefore demand less credit, the tenor is that the financial institutions will feel it quickly.
And right there, an important signal has come into the spotlight.
Leakage to media
One of the best banks in the world, Goldman Sachs, must save – and therefore has reduced personnel. This is reported by numerous American newspapers, such as the "New York Times" and the "Wall Street Journal". The news is significant because this well-known financial institution is a pioneering company and employs the best economists in the world.
According to the reports, Goldman Sachs will terminate hundreds of employees in the coming week. The main reason is the annual assessment of benefits, which had been suspended during the coronavirus pandemic.
Marked build-up
The staff cuts follow a period when fewer transactions – such as initial public offerings or purchases and sales of companies – were recorded, the statement added. The super bank employed about 47,000 people at the half-year point. That is significantly more than a year earlier, when the bank had reported about 41,000 employees.
Goldman had already posted a 41 percent year-on-year slump in investment banking profits in the second quarter. Results had generally fallen by half.
First measures
Goldman Sachs CFO Denis Coleman is quoted in the "Wall Street Journal" as saying that the company is now putting the brakes on new hires and that staff departures are not being replaced as quickly because of the economic uncertainties.
There could hardly be a clearer signal that the economy is entering a period of weak growth. If the industry leader has to react, other companies are likely to follow suit soon.
09/14/2022/kut./ena.
Important signal for economic development