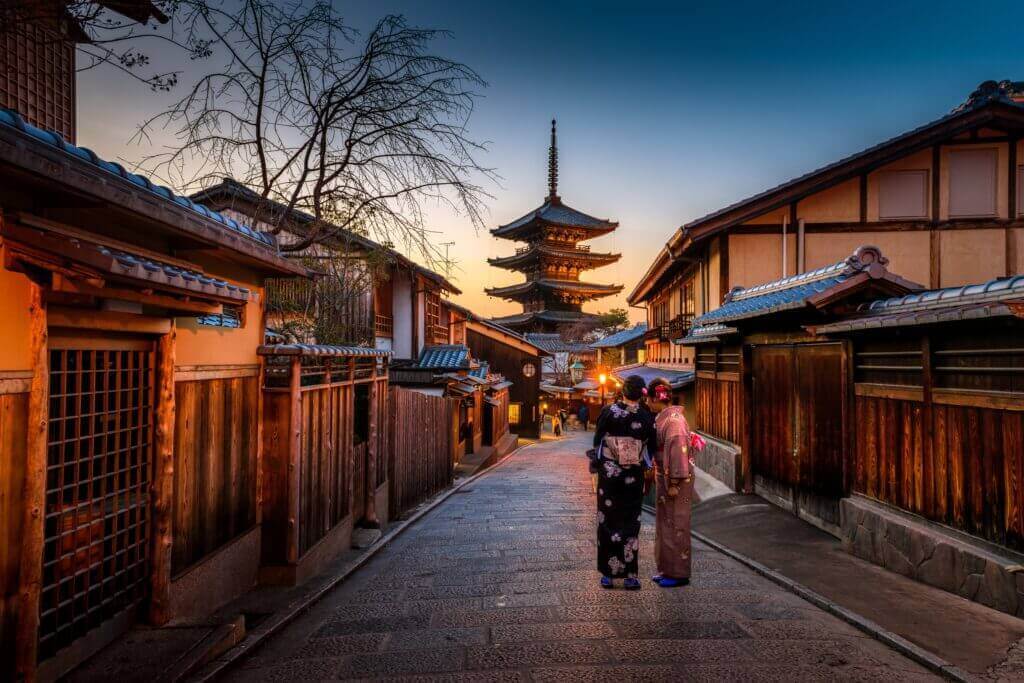 Luxury hotel chain Hyatt has launched a new brand. This time it's about something very special that's sure to be unique.
Hyatt Group, which operates in the luxury hotel industry, is renowned for its top brands Park Hyatt and Andaz. But now the company has come up with something very special to gain even more exclusivity in the highly-competitive hotel market.
The American hotel chain is joining forces with Kiraku, a project developer specializing in Japanese values and cultural preservation, and is launching a strategic joint venture.
Unique nature experiences
This collaboration will create a collection of ultra-luxury hotels in the coming years, both Hyatt and Kiraku said via media releases. The posh lodgings would be similar to Japanese ryokans, or traditional Japanese-furnished hotels, and would be located near hot springs, they said.
The new brand name is 吾汝, meaning Atona, which is a combination of two very old kanji characters and means "Me and You."
A tantalizing taste
The offering is aimed at both international travelers as well as for Japanese. Guests will be able to escape their stressful daily routines and peacefully turn inward. The concept promises fabulous relaxation in conjunction with unrivaled Japanese hospitality – or omotenashi – surrounded by breathtaking nature.
There is a mystical inkling of the experience already on the Internet.
Positioned 'On Trend'
According to the latest "Travel and Tourism Development Index" of the World Economic Forum – WEF – Japan ranks number 1 among 117 top tourism destinations. Each region of Japan is solely unique in terms of culture and landscape, with most still largely unknown to most foreigners, it was revealed about the thinking behind the concept.
The Atona brand, which is aimed primarily at attracting interest in Japan for travelers from around the world, will express the unique charm of each region's architecture, design, cuisine, activities and hospitality through the ryokan experience, it said.
These traditional ryokan hotels to be built by the 50-50 joint venture, centring on hot springs – Japan's famous onsens – will have a modern style and will focus on Japan's traditional bathing culture, according to preliminary information.
Multi-talented team
Surrounded by rich history and culture, guests will be able to experience stimulating encounters with domestic Japanese as well as with other travelers and will connect with the local community. All of this will contribute to the revitalization of tourism within Japan's regions, it was heralded.
The first openings are scheduled for 2025. The Atona brand will be independently managed by a highly-experienced hotel team with a deep understanding of both Japanese culture and of the international luxury hotel industry, the companies further explained of the exciting concept.
Five elements in focus
The Hyatt portfolio includes some 1150 hotels in 72 countries. According to its vice president for Japan and Micronesia, Sam Sakamura, the Hyatt Group believes that travelers will value five basic important elements in the future – those being: food, culture, history, safety and good transportation infrastructure.
"And Japan stands out strikingly on all of those criteria," Sakamura said, explaining Hyatt's confidence in the success of such a new luxury hotel brand. Anyone who has stayed in a traditional Japanese ryokan would know that the food as well as the rituals are hard to top in terms of a unique experience.
09/24/2022/kut./ena.
Hyatt hotels go one better on exclusivity