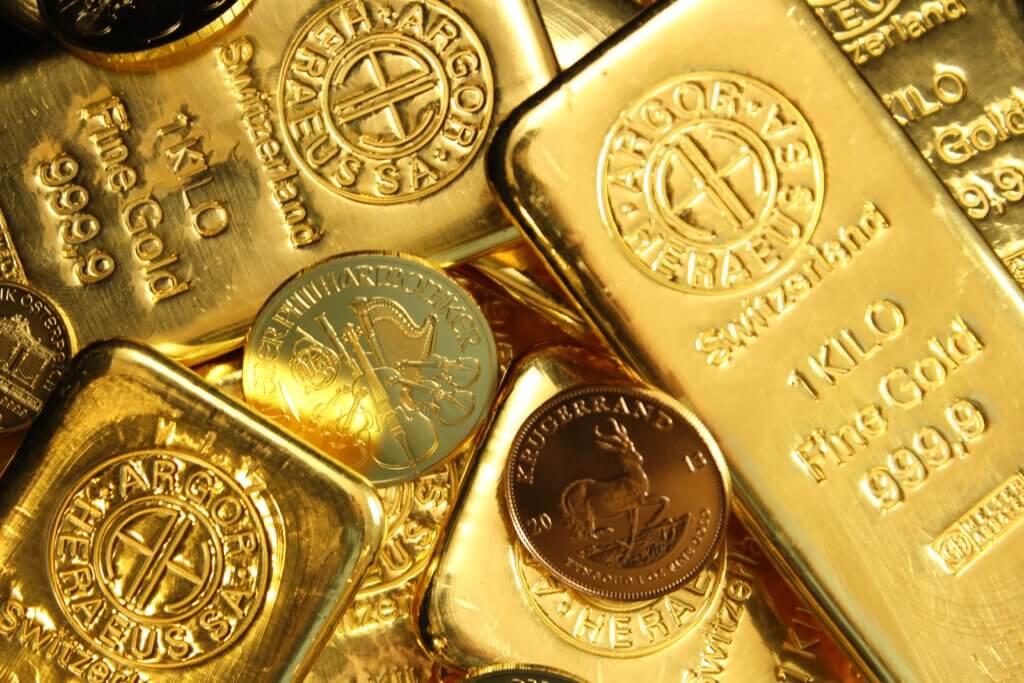 The price of gold had fallen with the rise of the dollar. As data shows, one group of customers is taking particular advantage of this.
Normally, the prevailing opinion is that the price of gold skyrockets in times of high inflation. But not so with the current rise in inflation. Even 10 percent inflation, which prevails in many places, let the gold price dive into the depths.
It fell from around 2,000 dollars per troy ounce to 1,630 dollars. That is around 20 percent less.
Better interest rates
The culprits for this are quickly identified. On the one hand, it is the strong dollar. On the other hand, it is the interest rate hikes by the U.S. central bank, the Fed; and these are all interrelated.
The Americans are currently raising key interest rates sharply and then it becomes more attractive to invest in dollars and the demand for dollars thus increases. But then the exchange ratio with other currencies also increases, causing the price of gold to fall because it is predominantly quoted in dollars.
Demand booms
Now, however, it appears that the end of the line may have been reached in the collapse of the gold price. As the figures of the World Gold Council, an industry organization, for the third quarter impressively show, demand rose by 28 percent year-on-year to 1,182 tons.
Gold bars and coins were in demand, up around 36 percent to 351 tons. It is mainly private individuals who have re-entered the market, it was revealed.
Exactly onto this trend Switzerland also jumped, which launched a new gold coin in homage to the luxury watch industry, as muula.ch reported.
Central banks buying spree
But there is another important customer group besides private individuals that hoards gold. It is the central banks. From July to September they bought more than three times as much gold as in the same period last year. The demand volume increased to almost 400 tons of gold, as can also be seen in the graph.
However, ETFs traded on the stock exchanges, i.e. gold funds, lost further popularity in the third quarter. Here, investors withdrew around 227 tons of their gold investments.
This shows impressively that gold investments are reduced due to rising interest rates. After all, gold does not yield any interest or dividends. At the same time, however, holdings in physical gold, such as bars and coins, are being increased.
All that glitters
In the third quarter two countries stand out in particular for gold purchases. That is India, where purchases of gold jewelry again increased markedly. The rolling four-quarter figure again reaches old highs of sales to over 600 tons of gold jewelry.
And the second country is Turkey, whose purchases increased by over 300 percent to around 46.8 tons. Admittedly, this development is likely to be influenced by transactions with a connection to Russia, because hardly any Western country still allows these transactions due to sanctions. Switzerland is no exception, as muula.ch recently reported.
Survey confirms assumption
However, one can also see impressively that the demand for gold is driven by inflation. Turkish inflation was 85.5 percent in October 2022, the highest level in 25 years. This is why many are turning to gold as a safe haven.
A survey of U.S. private investors by the Gold Council also shows that gold is precisely classified as a long-term investment and is seen as this safe haven, isolated from political as well as economic uncertainties.
04.11.2022/kut./ena.