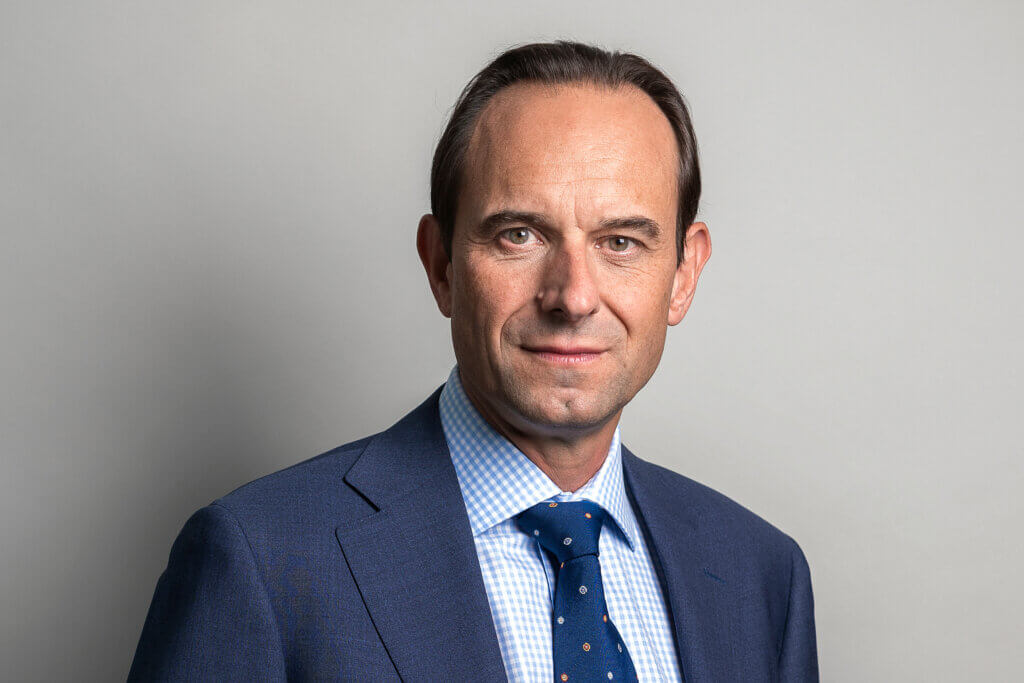 Former head of the Swiss Financial Market Supervisory Authority Finma now heads the German Bafin. There he helps consumers on the jump – but the tips also help Swiss.
The former director of Finma, Mark Branson, who has headed the German Federal Financial Supervisory Authority Bafin for a little more than a year, has made consumer protection his top priority.
Now it's even going so far that, under his guidance, Germans are getting direct tips from the regulator. This time, it's about follow-up financing for real estate, as this topic is topical with rising interest rates.
Higher rates
Bafin published a guide on "what consumers can do to minimize the financial consequences for their already running real estate financing". muula.ch took a closer look.
Anyone who buys a house or an apartment, according to the authority, usually concludes a real estate financing agreement with a lender for a fixed term. Often a follow-up financing is necessary after expiration of a fixed-interest period, it continued.
"If higher debit interest rates are now charged for this than for the current fixed-interest period, consumers have to make higher monthly instalments or accept longer repayment periods," BaFin warns.
Misleading advice
The effects of the current rise in interest rates are felt most by those who still have a high residual debt to repay. For some homeowners, the entire financing may even be at risk as a result of a rise in interest rates.
"On platforms such as YouTube, TikTok, Reddit & Co. you can find a lot of advice on the topics of real estate financing and follow-up financing. Many explanations and tips are easy to understand and make sense. Others are incorrect or misleading," the Branson Authority informed.
Thus prospective customers often get the tip to let the real estate evaluate again and to present to the bank the market value appraisal, it was said in addition. This should cause the lender then, allegedly, to accept a better loan-to-value ratio.
However, Bafin states that the market value is not important.
Looking for a new bank
Accordingly, consumers whose creditworthiness has deteriorated are often advised to stay with their previous lender in any case, since the latter does not reassess their creditworthiness. This is also not correct in its generality, warn the supervisors.
Swiss consumers should also listen carefully, because it is not uncommon to receive similar supposed tips in Switzerland.
According to Bafin, the target group of these dubious tips are often consumers who have taken on a lot of debt to buy real estate and still have to cope with high residual debts after their fixed-interest period has expired. If you are on such platforms, you should first check how trustworthy the source is.
An individual consultation can never replace general advice in the social media, warned the German Bafin further.
Dubious intermediaries
On the internet there are numerous offers that promise uncomplicated loans despite financial hardship. They often even explicitly target consumers who can no longer service their real estate loan.
Extreme caution is advised in these scenarios, because fraudsters are usually behind it. Those who use such websites often receive invoices for services they have never used or are contacted by dubious credit brokers instead of any promised loan arrangement.
Escaping rising interest rates
Many lenders offer consumers to agree on a new fixed interest rate long before the current debit interest rate expires.
"If you anticipate rising construction rates or want to lock in current market rates, you should consider taking out such a forward loan."
In some cases, forward loans are offered up to five years in advance, he said. However, for each month until the end of the current fixed-interest period and the start of the loan on the terms of the forward loan or the disbursement of the forward loan, an interest surcharge is due, the German officials warned.
"Discuss as part of your consultation whether and when the conclusion of such a forward loan may be suitable for you," reads another tip.
Fright without end
"If you cannot keep your house or apartment, you should try to limit the financial damage as much as possible," it also said popularly. This is also in the interests of the lender, it said. Often, they then try to achieve as good a sales price as possible via a private sale to avoid any forced sale.
So the supervisor fears that it could well come down hard on property owners.
Banal and important
And there is a truism that also needs to be observed in Switzerland: "Keep an eye on when your fixed interest rate expires and how high your residual debt calculated to that point in time will then be.
Don't deal with the necessary interest rate adjustment agreement only when your lender approaches you, but watch the developments of the construction interest rates and the market relevant to your property in the media."
Actually, it's amazing the kind of recommendations a regulator makes and what ex-Finma director Branson is so concerned with. While some tips are almost banal, others – for example on the mortgage lending value – are rather difficult to understand, even for those with an economic background.
10/24/2022/kut./ena.
Ex-Finma director Branson gives consumer tips