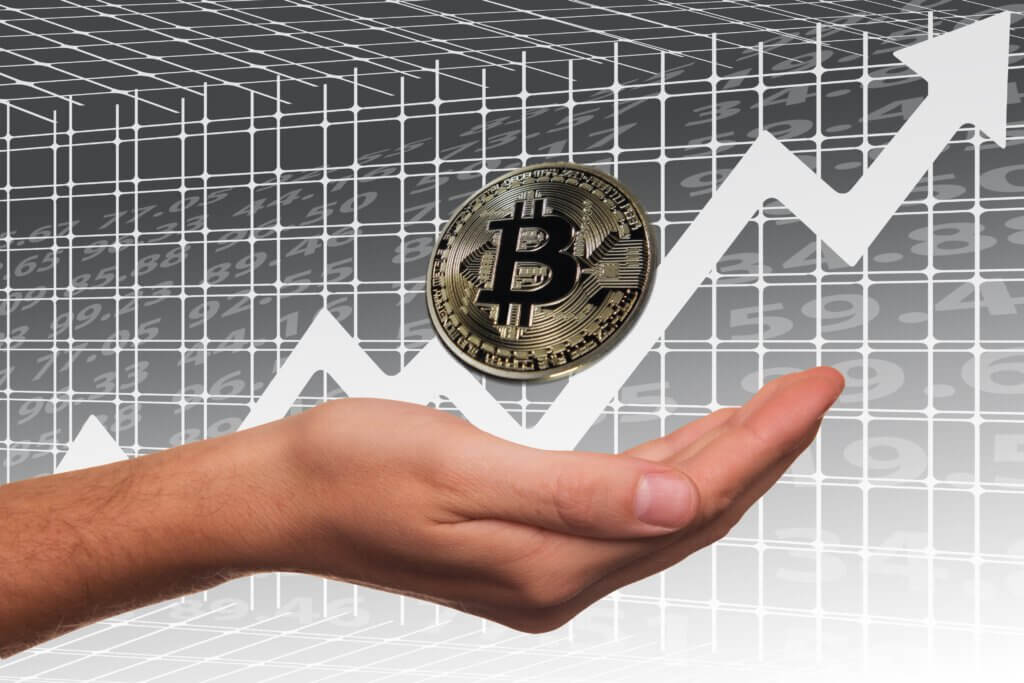 Outsiders can hardly look into private crypto companies. By raising capital, there's an insight into the financial situation, as a recent example shows.
Swiss crypto providers claim not to have been caught up in the maelstrom of shockwaves currently sweeping the crypto world.
However, it is almost impossible for external parties to reliably track whether that information is correct. The companies are predominantly privately owned and the actual financial situation often remains a mystery to outsiders.
UBS helps
Interestingly, when financing rounds take place, there is insight into the past financial years and often also a plan of how those responsible envision the financial future.
And this is exactly what is currently happening with the Swiss crypto provider Swissborg, which is carrying out a financing with the help of the major bank UBS and which muula.ch also reported on.
The platform, which offers cryptocurrency trading and investment opportunities, is based in Lausanne. However, it carries out numerous activities in Estonia.
Billions in trading turnover
According to the documents on the "fundraising" round by means of shares that muula.ch has from Swissborg's website for A-series funding, the Swissborg app has already been downloaded about one million times.
At the same time, the provider says it has 680,000 active users. On the app, users had deposited around $680 million in assets around Bitcoin, Ethereum & Co. as of the end of October 2022, and trading turnover of around $12.4 billion had been recorded since inception, it said.
A comparison with the fintech license shows that the orders of magnitude in the crypto sector are quite impressive, because with a "banking license light" the companies would only be allowed to accept deposits from the public up to a maximum of 100 million Swiss francs.
Rising revenues
What do the finances of the main company Sborg SA, which is wholly owned by Swissborg's management, look like?
Well, according to the financial statements from the Swissborg website, the company claims to have taken in around 81.5 million Swiss francs as revenue from the sale of goods and services for the 2021 financial year.
In 2020, there had been a mere 2.7 million Swiss francs in revenue at this point.
From minus to plus
After deducting all expenses, such as subcontractors for 26.9 million Swiss francs, rent, hardware and software, the bottom line is around 9.4 million Swiss francs in profit. In the previous year, only a black zero of -70 Swiss francs was reported at this point.
Operationally, Swissborg reports a profit of almost 20 million Swiss francs in fiscal 2021 in this company, after a loss of 3.3 million Swiss francs in the previous year.
Search for ICO money
However, not only the information of the profit and loss statement is interesting, but also those on the balance sheet of the company around the responsible persons Jeremy Baumann, Christophe Diserens, Cyrus Fazel and Anthony Lesoismier-Geniaux.
Thus, in 2021, as of the reporting date, the equity capital, which previously consisted merely of the 100,000 Swiss francs of the share capital, has increased by the profit to now 9.5 million Swiss francs.
In any case, not much of the 50 million Swiss francs that had been collected with the so-called ICO, i.e. the financing in 2017, can be seen in this main company.
Deposit not made
The largest liability item is accruals from revenues in the amount of 20.8 million Swiss francs. The balance sheet total is 32.1 million Swiss francs, with 50,000 Swiss francs of the share capital not paid in.
On the assets side, there are about 10.8 million Swiss francs in cash at the end of 2021. At the same time, there are 20.6 million Swiss francs in digital assets and some receivables, prepayments and 155,250 Swiss francs in investments.
Rising equity
If we calculate a few key figures from all this, the situation at the end of 2021 does not look so bad. After a negative figure in 2020, the return on sales in 2021 was now around 11.5 percent.
And the equity ratio, after a low 1.8 percent in 2020, now comes to almost 30 percent after all, although the incomplete liberation would still have to be taken into account. The fluctuations are already enormous in the crypto world, as the figures show.
Rosy future
What is the future for Sborg SA? Operational financial planning provides some insight into that.
After an operating profit margin of around 39 percent (82 million Swiss francs in revenue minus 50 million Swiss francs in operating expenses) in 2021, a negative operating margin of -74 percent is on the cards for this fiscal year.
This is made up of expected revenues of just 23 million Swiss francs and 40 million Swiss francs in expenses.
In the coming year, sales of 79 million Swiss francs are budgeted and expenses of 59 million Swiss francs. This results in an operating profit margin of around 25 percent. And so the future continues to look positive, until revenues of around 680 million Swiss francs are budgeted for 2026.
Planning like field hockey sticks?
That is 20 times more than is expected in 2022. In terms of expenses, those responsible have budgeted 180 million Swiss francs for 2026, resulting in an operating margin of 63 percent.
So it's quite comparable with the usual field hockey stick planning – first a little downward and then just upward, as many companies do.
User numbers are expected to increase more than sixfold from around 900,000 to 5.8 million in five years.
Exciting use of money
Well, Sborg SA intends to use 60 percent of the newly acquired money for the development of technology and products. Around 10 percent will be used for strategic licenses and regulatory approvals.
And about 30 percent will actually go to growth, i.e. external acquisitions, marketing campaigns and public relations.
Waiting for further figures
Swissborg wants to close the financing round by the end of March 2023 at the latest, or until the targeted total amount has been raised.
However, backers may want to wait for the 2022 financial statements, when not only some operational financials but the crypto company's entire set of numbers will be available.
20/12/2022/kut./ena.
Discreet Swiss crypto firm opens its books