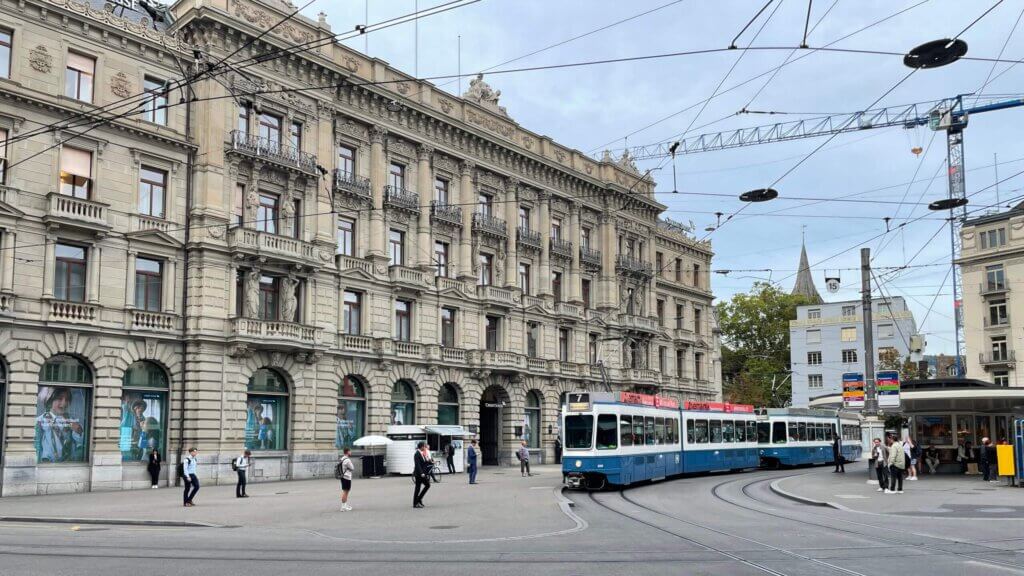 Credit Suisse is in a deep crisis. But the bank currently has little to fear from the Swiss stock exchange (SIX) in one important respect.
Capital increase, austerity program, legal disputes and constant changes of boss – the Swiss big bank Credit Suisse (CS) is currently spared hardly anything. With the announcement of the latest capital increase, the share price also slipped well below four francs per share at times.
In view of this decline, the question is whether CS should fear for its place in the most important Swiss stock market index, the SMI. After all, the three largest companies among the 20 index stocks account for a weighting of around 54 percent.
And now CS is no longer a heavyweight in terms of its market capitalization.
Stock exchange rules take effect
Among the financial stocks only the big bank UBS and Partners Group are still part of that group.
As was made clear at a media event held by SIX on Tuesday, that CS will be spared a possible expulsion from the SMI stock market barometer, which has been in existence since 1988.
Once a year
This is because the next regular review of the index is not due until September 2023 anyway, explained Christian Bahr, head of Index Services at SIX.
According to the regulations, the index is only adjusted once a year, he added.
This is mainly due to the fact that when the index changes, all market participants have a lot of work to do, such as reorganizing funds. Because the SMI represents the Swiss stock market, it is used as an underlying for numerous financial products such as options, futures, structured products or exchange-traded funds.
And these would all have to be changed accordingly.
Surprise possible
So CS has been lucky again that the September deadline has passed. However, CS could still face bad luck for an extraordinary ejection if there would be a delisting, spin-off or bankruptcy among the index stocks.
A takeover could also trigger a change outside the annual cycle, the statement added.
A media spokesperson for SIX also told muula.ch that the annual considerations are based on the status at the end of June for the past 12 months.
Thus, CS – albeit with only a small weighting – at least hangs on as one of the 20 strongest stocks in Switzerland.
01.11.2022/kut./ena.
Credit Suisse management is spared one worry