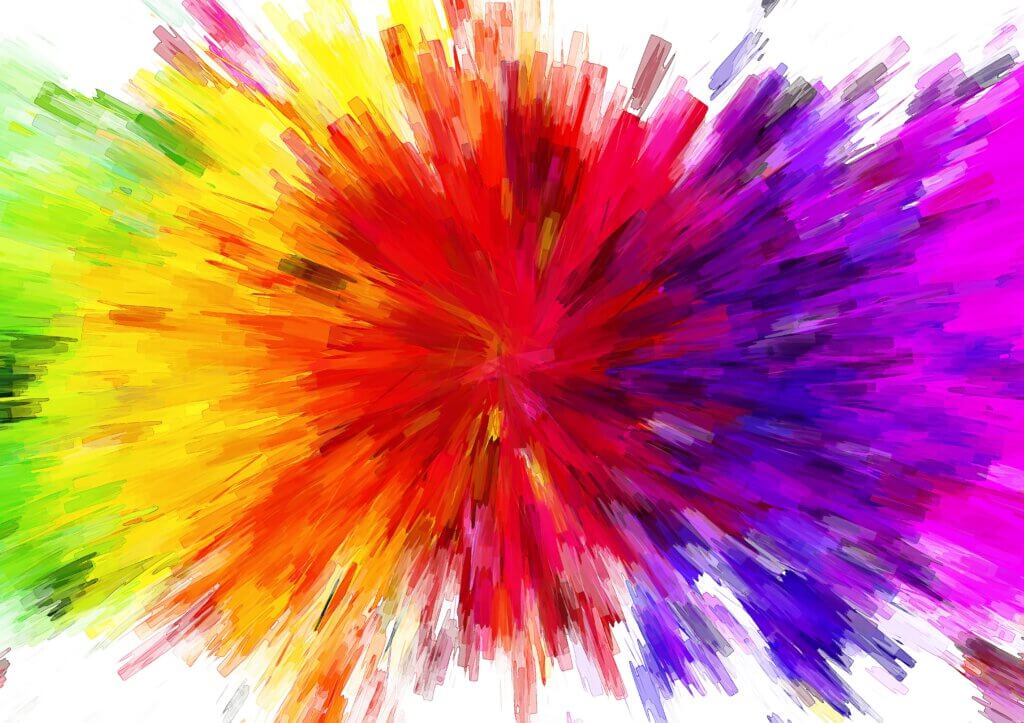 Investment house Vontobel has suffered a slump in profits. Costs signal a problem relative to revenues.
Vontobel, the global investment house with Swiss roots, has seen its profits plummet in the past financial year. The 2022 annual result fell by about 40 percent to 230 million Swiss francs, the money house said Wednesday.
Return on equity fell by around 8 percentage points to 11.2 percent.
Assets under management fell by around 16 percent to approximately 200 billion Swiss francs.
Good previous year
Certainly, 2022 was a difficult financial year for capital markets.
Vontobel management – around Group CEO Zeno Staub – therefore did not hold back on Wednesday in fronting the media, including muula.ch, to emphasize how good on the one hand the comparative figures for 2021 and how difficult on the other hand the stock markets had been in historical terms.
Historical dimensions
The chart of the bank makes this clear. Over the past five decades there have only been four situations on the international capital markets like the one in the past year, in which prices on the stock markets as well as on the bond markets have collapsed.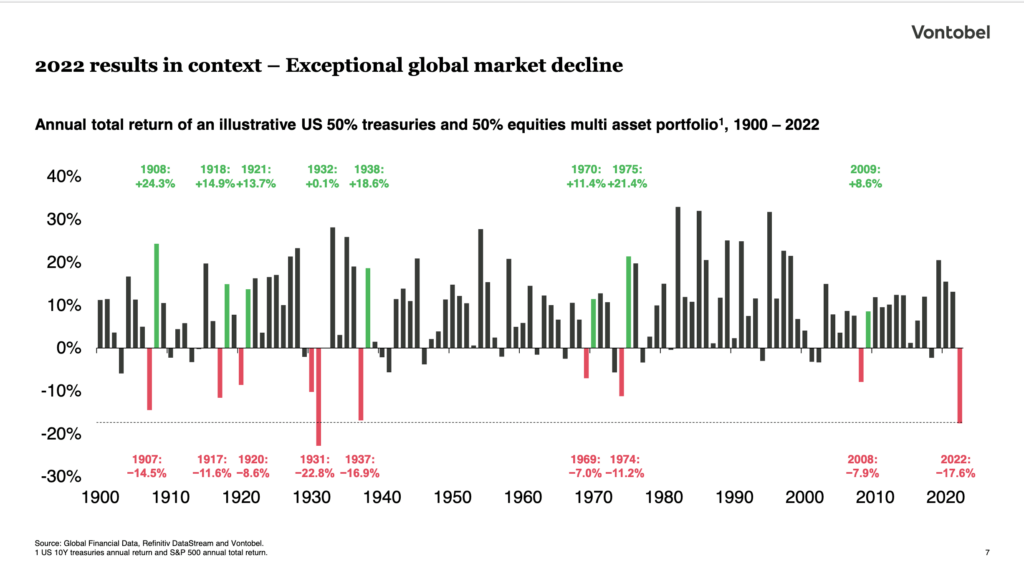 Vontobel closed 2022 with negative net new money growth of -2.1 percent or -5.2 billion Swiss francs.
This compares with growth of 3.7 percent or 8.1 billion Swiss francs in 2021.
One area weakens
The declines were mainly attributable to asset management, it said. Asset management clients worldwide were reluctant to reinvest or reinvest in various asset classes.
Overall, active asset managers such as Vontobel were particularly affected. Accordingly, the bank recorded significant outflows in Asset Management of -7.4 percent or -10.6 billion Swiss francs, which could not be offset by the positive development in Wealth Management.
Corporate target missed
But when business declines like this, and when a firm like UBS, Credit Suisse and Pictet competitor Vontobel, respectively, is still making acquisitions in the past financial year, costs will eventually become a problem.
Although measures to contain costs, such as the closure of the branch in Hong Kong, have already been introduced in 2022, it was said. But additional gross cost reductions of 65 million Swiss francs are to be achieved by the end of 2023.
This is sorely needed, as the cost/income ratio has deteriorated by almost ten percentage points to 78.4 percent. Vontobel's actual target is to achieve values below 72 percent.
Longer-term task
The five-year overview in Vontobel's annual report makes it particularly clear that the coronavirus pandemic did not play a major role.
The cost/income ratio was never as bad as in the past financial year. Even in 2018, the bank's asset management business came in at a then-high of 'merely' 76.5 percent.
With the cost measures, personnel costs in 2022 already fell by 11 percent to an absolute 656 million Swiss francs.
Fun with travel?
However, other administrative costs rose again significantly due to IT expenses and the normalization of travel costs following the coronavirus pandemic. These figures deteriorated from 333 to 362 million Swiss francs, or by 8.7 percent.
However, the increase in costs is likely to be related to the significant increase in personnel.
Internationally, the number of employees remained constant at 413. In Switzerland, however, the number rose from 1695 to 1801. Having one hundred more bankers is probably no small feat.
Ultimately, it is clear that Vontobel needs to step up the pace of its cost-cutting measures. Costs in 2022 fell by 5 percent. However, income slumped by 16 percent.
Ultra-rich count centime
Management sees the business in tact. The fundamental growth drivers for an investment house like Vontobel are still stable, it said.
For example, experts believe that global assets will continue to grow in the coming years and that the share of professionally managed assets will continue to increase.
At present, only around 25 percent of total global assets are managed professionally.
But then the costs have to be right, because the ultra-rich usually watch every centime.
02/08/2023/kut./ena.
Cost explosion at Private Bank Vontobel